The Remote Airbnb Business Revolution
Gone are the days of local property mangers physically checking short-term guests into vacation rentals. These days running an Airbnb remotely is an amazing side hustle.
Technology and traveler expectations have aligned in recent years to allow for short-term property rentals to be operated remotely. You can convert your primary residence into an Airbnb unit or invest in a new Airbnb rental.
The Allure of a Location-Independent Business
The dream of running a successful business from anywhere in the world has become a reality for many, thanks to the rise of remote work and the sharing economy. Airbnb owners can tap into this opportunity by managing short-term rental property remotely.
This approach allows you to enjoy the freedom of location independence while capitalizing on the booming demand for small cities and a unique experience.
Adapting to the Short-Term Rental Landscape
To thrive in the competitive world of short-term rentals, it's essential to stay ahead of the curve and adapt to the ever-changing market dynamics.
By embracing the way people actually live you can create unforgettable guest experiences, even from a distance. This means, don't put another decorative chair in the corner, make sure your guests have desks with attractive backdrops for their social media videos or virtual meetings.
It doesn't take a real estate expert to become successful running an Airbnb remotely. But, it does take a good idea, careful planning, and the willingness to take the first step.
Unveiling the Secrets to Remote Airbnb Success
In the following sections, we'll delve into the intricacies of building a remote Airbnb business. By the end of this guide, you'll be equipped with the knowledge and confidence to transform your remote Airbnb venture into a thriving, location-independent business.
So, let's embark on this journey together and unlock the secrets to mastering the art of running an Airbnb remotely.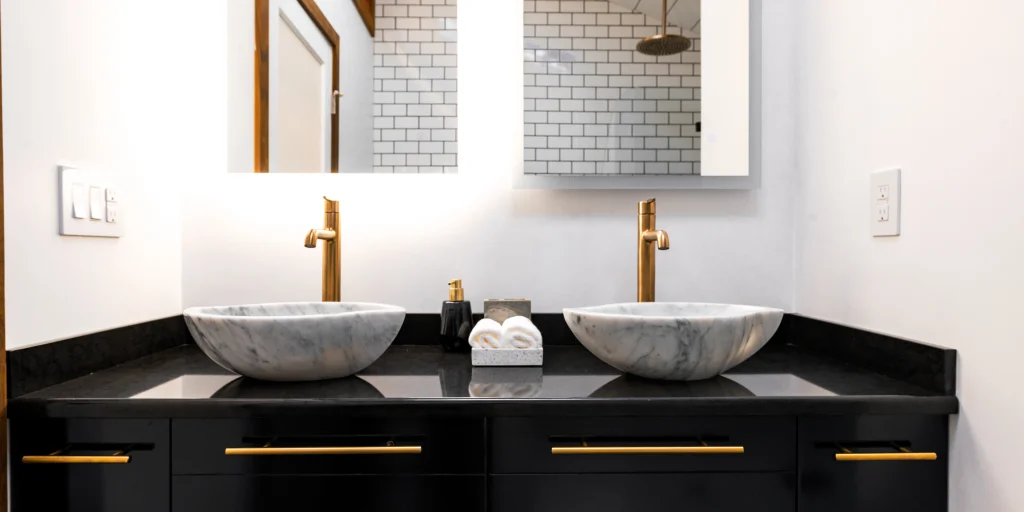 Building a Remote Airbnb Business Model
Potential guests do not have the expectation of meeting anybody in person when they book an Airbnb property. So, the fact that your running an Airbnb remotely will likely never come up.
Your Airbnb guests want to arrive to your Airbnb listing and not be surprised by anything. Everything should look exactly like the listing on the Airbnb platform website. If they arrive to a clean comfortable short-term rental, they won't care where you live.
A Blueprint for Success
I know that everyone things Airbnb hosting is exclusive to popular tourist destinations in big cities, but you would be wrong. The good news is potential guests want to get in touch with nature, congregate with their family, cook their own meals, get away from the grind, and they can do all that in your Airbnb property.
Identifying Your Niche in the Short-Term Rental Market
To stand out in the competitive short-term rental landscape, start by identifying a niche that aligns with your property's unique features and location.
It would be wonderful if you happened to own a luxurious beachfront villa, cozy mountain retreat, or a trendy urban apartment. But, you probably don't, and that's absolutely fine.
Do not skip out on identifying your ideal client. All your decisions should be based on what that ideal client would want and need.
By tailoring your offering to a particular niche, you'll be able to attract the right guests, command higher rates, and build a loyal repeat customer base.
Homeowner Hustle Online Course
Everything from copy and paste house rules to instruction sign templates will be provided when you take the course. Get all Airbnb resources handed to you on a silver platter as a Homeowner Hustle student.
Embracing Delegation and Outsourcing
Running an Airbnb remotely requires a different approach to management compared to a traditional rental property. To ensure the smooth functioning of your business from afar, embrace delegation and outsourcing.
Collaborate with trusted local partners, such as property management companies, cleaning services, and maintenance providers, to handle the day-to-day operations.
By building a reliable support network, you can focus on strategic decision-making and guest communication while your partners take care of the on-ground tasks.
Leveraging Technology to Optimize Your Business Model
Technology plays a vital role in streamlining and automating various aspects of your remote Airbnb business. From property management software to smart home devices, utilize cutting-edge solutions to simplify your operations and enhance your guests' experience.
By integrating these tools into your business model, you can save time, reduce costs, and ensure your property remains competitive in the rapidly evolving short-term rental market.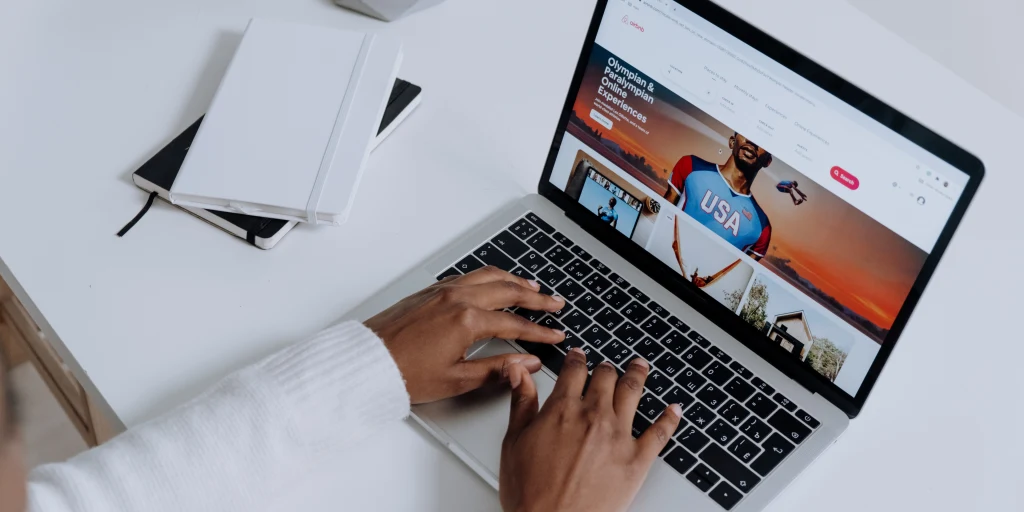 Setting Up an Attractive Airbnb Listing
Your listing will be clicked on or scrolled past based on your photos and title. Don't skip out on hiring a professional photographer for your Airbnb business.
Title research and optimization makes a big difference in your profile views. Airbnb income is based on how many clicks you get when a traveler is comparing your vacation rental to other properties nearby.
Stand Out and Attract Guests
The easiest way to stand out is to offer something different from your local competition instead of trying to simply be better than all the other listings.
New hosts coming to the Airbnb business are easy to out maneuver because they are going for a cookie cutter approach. Your ability to use your brain and come up with marketable features is surprisingly rare.
Crafting an Irresistible Listing Title and Description
An enticing listing title and description are crucial for capturing potential guests attention and setting the right expectations. Previously, I mentioned that your guest simply want to not be surprised. Be honest and transparent about the condition of the living space and entire home.
Use descriptive, sensory language to highlight your property's unique features, amenities, and location. Incorporate relevant keywords, such as "cozy cabin," "oceanfront villa," or "stylish city apartment," to improve your listing's search visibility.
Remember to keep your tone friendly, engaging, and informative to encourage guests to book your property. Guests are looking through dozens of properties, a great way to stand out is by sounding the most human.
Staging Your Property for Stunning Photographs
High-quality, visually appealing photos can make or break your Airbnb listing. To ensure your property stands out, stage each room to showcase its best features and use natural light to create bright, inviting spaces.
Consider setting the dining table, drawing a bubble bath and putting wine on a tray, and getting fresh flowers for the kitchen before your professional shoot. Allow your next guest to visualize themselves in your home.
By offering potential guests a visual tour of your beautifully presented property, you can inspire their wanderlust and entice them to choose your home.
Curating a List of Standout Amenities and Experiences
Guests are increasingly seeking unique experiences and top-notch amenities when booking short-term rentals. To make your property more attractive, curate a list of standout offerings that cater to your target audience's preferences.
These can include high-speed Wi-Fi, a fully equipped kitchen, a hot tub, or pet-friendly accommodations. Another option is to lean into a theme. Harry Potter, 80's retro, color blocking, and video game characters are all popular Airbnb themes.
Additionally, consider partnering with local businesses to offer exclusive experiences, such as guided tours, cooking classes, or wellness retreats. By going the extra mile, you can set your property apart from the competition and boost your chances of securing bookings.
Remote Guest Experience
From your very first guest you get the opportunity to create a memorable experience and earn positive reviews. There are about a million ways you can screw up when handing your Airbnb investment.
Your goal should be avoiding negative reviews and enjoying your Airbnb-generated income. And the way you accomplish that goal is by being normal and not creepy.
Ensuring Comfort and Satisfaction from Afar
A big mistake Airbnb hosts make is invading their guests privacy. Just because you have cameras installed does not mean you should monitor them regularly. Pro Tip: Nobody likes to feel like they are being watched by a random over zealous property manager through a camera.
Running an Airbnb remotely means you need to be okay not micro-managing your house rules or your guests behavior. You make the big bucks because you accept the risk involved in a high turnover short-term rental business.
Providing a Personalized and Memorable Stay
Even when managing your Airbnb remotely, you can still create personalized and memorable experiences for your guests. Prior to their arrival, communicate with guests to understand their preferences, special requests, or any celebrations they might have during their stay.
Use this information to tailor their experience, such as leaving a handwritten welcome note, arranging a surprise birthday decoration, or providing customized travel recommendations. These thoughtful gestures can make your guests feel valued and encourage positive reviews.
Creating a Digital Welcome Book for Easy Guest Access
A digital welcome book can be an invaluable resource for your guests, providing them with all the essential information they need during their stay. Include details about your property's amenities, Wi-Fi access, check-in and check-out procedures, local attractions, and emergency contact numbers.
Ensure your welcome book is easily accessible via a shareable link or a QR code displayed in your property. Not everyone is going to read your guest guide, but for guests that are looking for information it will be easily accessible.
This article is just the tip of the iceberg for launching a profitable Airbnb business. Get walkthroughs and expert tips from someone who's been in your shoes.
Enhancing Guest Communication Through Messaging Apps and Tools
Effective communication is the cornerstone of a successful remote Airbnb business. Utilize messaging apps and tools, such as Airbnb's in-app messaging, WhatsApp, or a dedicated chatbot, to be easily accessible for your guests throughout their stay.
Respond promptly to inquiries, offer assistance when needed, and check in periodically to ensure their comfort. But don't, I repeat don't overstep.
Guests are busy enjoying their vacation, spending time with their family, or working remotely. It is not on their agenda to constantly keep you updated on their comings and goings.
Remote Monitoring and Security for Your Airbnb Property
Running an Airbnb remotely causes some hosts to spend too much time stressing and worrying about property damage. It is best to adopt a mindset of 'No news is good news.'
Honestly, one of the best ways to make a real estate investment not worth it, is to let it consume your life. Your rental income should be a passive income stream, not a daily stressor.
Peace of Mind from Afar
Some people have a lot of difficulty detaching from their Airbnb business. If that is the case with you, hiring a property manager is an absolute must. The higher prices you charge for a short-term rental make the cost of a channel manager totally worth it for peace of mind.
Implementing a Multi-Layered Security Approach
Ensuring the safety and security of your Airbnb property is crucial, especially when managing it remotely. By taking a proactive stance on security, you can protect your property, your guests, and your reputation.
Implement a multi-layered approach that includes physical measures, such as secure locks, exterior cameras and exterior lighting, as well as digital safeguards like strong Wi-Fi passwords and regular software updates.
Monitoring Your Property with Smart Home Technology
Smart home technology can be a game-changer for running an Airbnb remotely. Invest in devices such as smart locks, security cameras, and noise monitoring sensors to keep a watchful eye on your property and ensure guest compliance with house rules.
Integrate these devices with your property management system or smartphone app for real-time monitoring and alerts. When selecting security technology, always prioritize solutions that respect your guests' privacy and comply with local laws.
Balancing Security and Guest Privacy
While it's essential to maintain security, it's equally important to respect your guests' privacy. Avoid installing cameras or monitoring devices inside, and clearly disclose any security measures in your listing.
Encourage open communication with your guests regarding their safety concerns and reassure them of the steps you've taken to ensure their privacy. By striking the right balance, you can foster a secure and comfortable environment for your guests while running an Airbnb remotely.
Financial Management for Remote Airbnb Hosts
Running an Airbnb remotely is a business. You should have applied for a business license, gotten insurance coverage, and researched local taxes.
Business finances might seem like a daunting subject but let me break it down for you. There is money that comes in, commonly called revenue. Then there is money that goes out, which is called expenses. The money left over after you pay your expenses is profit.
Staying on Top of Your Finances
If you've never run a business before you may not realize how important tracking expenses is. The incoming money for an Airbnb business is easy, because it all comes from Airbnb. But the expenses, those can get a bit all over the place.
Firstly, don't pay cash for anything. Get yourself a dedicated business credit card to make all your investment property purchases. Everything from toilet paper to a new coffee maker should go on your dedicated Airbnb business credit card.
Budgeting and Financial Tracking Tools for Hosts
Effective financial management is crucial to the success of your remote Airbnb business. Find a tool that works for you to track your ongoing expenses. This can be anything from excel to a phone app.
By keeping a close eye on your financial performance, you can identify areas for improvement, optimize your pricing strategy, and ensure the long-term profitability of your venture.
Maximizing Revenue with Ancillary Services
In addition to your rental income, consider offering ancillary services to increase your revenue potential. These can include add-on experiences, such as guided tours, private chef services, or bicycle rentals.
Alternatively, explore partnerships with local businesses to offer your guests exclusive discounts or packages, while earning referral fees. By diversifying your revenue streams, you can maximize your earning potential and create extra income.
Strategies for Minimizing Expenses and Increasing Profitability
Minimizing expenses is a key aspect of financial management for remote Airbnb hosts. Implement cost-saving measures, such as energy-efficient appliances, preventative maintenance, and bulk purchasing of supplies.
Additionally, negotiate with service providers, such as cleaning and maintenance companies, for favorable rates or discounts. By keeping a tight rein on your expenses and continually seeking opportunities for improvement, you can boost your profitability and ensure the long-term success of your remote Airbnb business.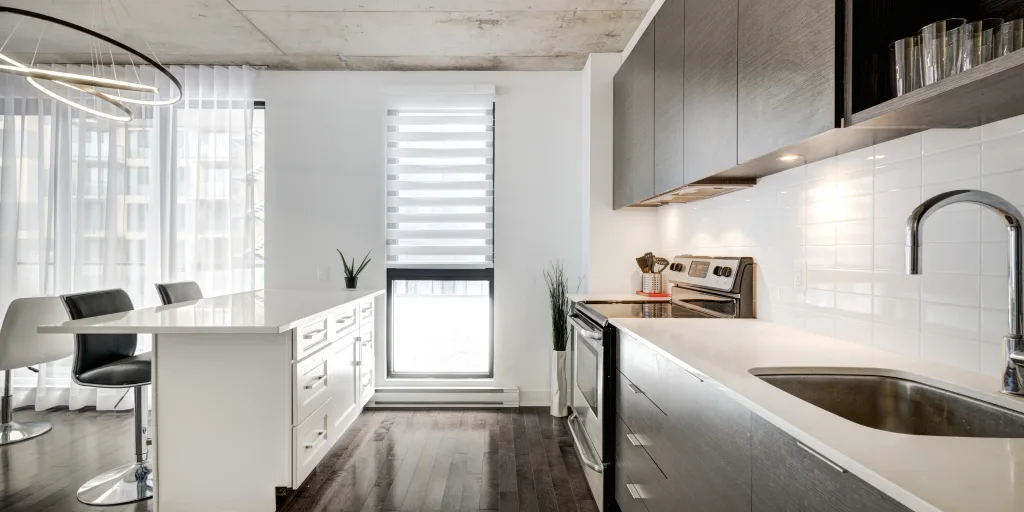 Legal Considerations and Compliance for Short-Term Rental Hosts
There are many differences between short-term rental regulations and long-term rental laws. However, your physical absence from the property does not make you any less liable for compliance.
Navigating the Legal Landscape
The law doesn't care that your cousin Linda told you permits weren't required to run an Airbnb. There are countless horror stories about entire Airbnb units being banned from operation for non-compliance with local short-term rental laws.
Don't rely on conversations you have with people who should know about Airbnb regulations. Every landlord with a long-term rental thinks they know the rules dictating short-term rentals. Spoiler Alert: they don't.
Understanding Local Zoning Laws and Regulations
When running a remote Airbnb business, it's essential to familiarize yourself with local zoning laws and regulations governing short-term rentals. These rules can vary significantly between cities, states, or even neighborhoods.
Research your area's specific requirements, such as registration or licensing, and ensure you're in compliance to avoid fines or legal issues. Go to the source. Contact the city, county, or state that has jurisdiction over your Airbnb property to find out the facts.
Set up google alerts to stay informed and up-to-date on regulatory changes in your area. Knowing about upcoming changes can help you maintain a successful and compliant business.
Need expert guidance to get your journey started? I've got you covered. Your girl will walk you through step by step until your Airbnb is fully launched.
Navigating Short-Term Rental Taxes
Tax compliance is a critical aspect of managing a remote Airbnb property. Be aware of the various taxes that may apply to your short-term rental income, such as income tax, sales tax, and occupancy tax.
Utilize Airbnb's tax collection and remittance features, where available, or consult a tax professional to help you navigate the complex tax landscape. By staying on top of your tax obligations, you can ensure the financial health and legal compliance of your business.
Creating a Rental Agreement That Protects Both You and Your Guests
Short-term rental platforms, including Airbnb, have a particular profile area that requires an incoming guest to check a box to agree to certain terms. In this area you can paste your full rental agreement.
A well-crafted rental agreement is essential for protecting both you and your guests during their stay. Include terms and conditions that clearly outline guest responsibilities, house rules, cancellation policies, and liability disclaimers.
Be transparent about any security measures or monitoring devices in place at your property. By establishing a comprehensive rental agreement, you can minimize potential disputes, protect your property, and maintain a positive relationship with your guests.
Marketing Strategies for Boosting Your Airbnb Visibility
Your Airbnb listing is being judged every single time a person scrolls past it on the way to the home they ultimately decide to book. To be fair, you don't want every type of guest, and every guest does not need to want your home.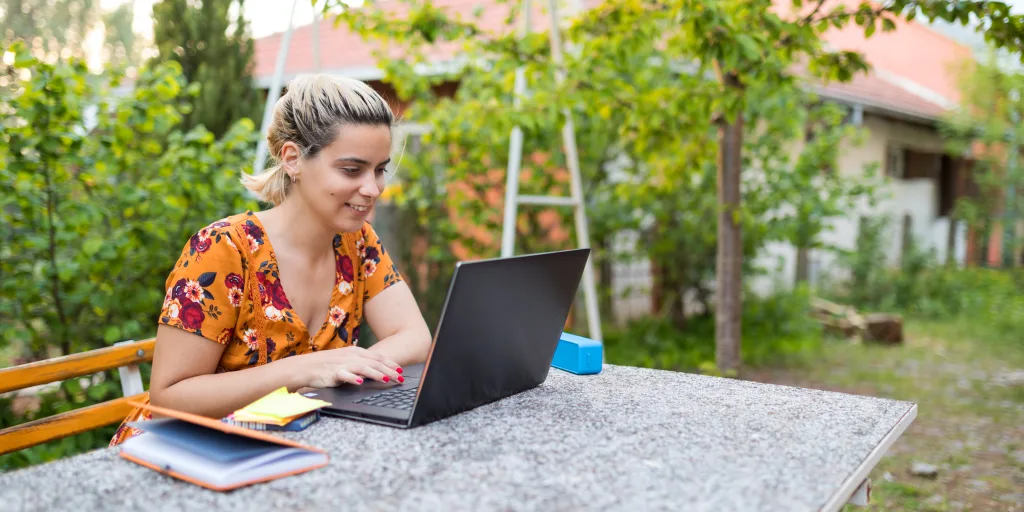 Attracting Guests and Driving Bookings
Getting the right guest is more important than getting every guest. Your Airbnb listing should be written, photographed, and presented with your ideal client in mind.
When you attract the right guest your profit margins will be higher and your stress levels will go down. Have you ever heard the term, 'When you're marketing to everyone you're marketing to no one?'
I know it seems counterintuitive to let people know who your ideal client is, but it really does increase bookings. Business travelers probably won't be booking that treehouse that sleeps sixteen people in sleeping bags. Just as families won't be happy in that penthouse suite with only one king size bed that's situated up a ladder.
Optimizing Your Airbnb Listing for Search Visibility
To improve your listing's search visibility on Airbnb, focus on optimizing your title, description, and listing details with relevant keywords. Regularly update your calendar and respond promptly to inquiries to maintain a high response rate.
Collect great reviews from satisfied guests and maintain a high overall rating to increase your listing's credibility and appeal. By employing these search optimization techniques, you can enhance your property's ranking in the algorithm and attract more eyeballs on your listing.
Utilizing Social Media and Content Marketing
Harness the power of social media and content marketing to increase awareness and drive bookings for your remote Airbnb property. Create engaging content, such as blog posts, videos, and social media updates, showcasing your property's unique features and local attractions.
Share guest testimonials and stories to provide social proof and foster trust among potential guests. By leveraging these marketing channels, you can expand your reach and attract a wider audience to your property.
Networking with Local Businesses and the Airbnb Community
Building relationships with local businesses and the broader Airbnb community can provide valuable networking opportunities and boost your property's visibility. Collaborate with local tour operators, restaurants, or event organizers to cross-promote each other's services and offer exclusive deals or packages to your guests.
Engage with fellow Airbnb hosts through online forums or local meetups to share insights, tips, and best practices. By nurturing these connections, you can create a supportive network that helps drive the success of your remote Airbnb business.
Building a Support Network for Remote Airbnb Hosts
You might be the only person within your social groups that has this crazy idea to run an Airbnb remotely, but you are not alone. I always felt like a black sheep when I would come up with these off the wall ideas, but there's a whole community of us wild thinkers.
Collaborate, Learn, and Thrive
I spend a good chunk of my time wondering why people do the things they do. As I wonder the world as a slow traveler there are choices made in hotels, vacation rentals, and long-term rentals that leave me scratching my head.
Allow yourself to be around other like minded people who can look at problems and find solutions. Or even if they can't find solutions, at least they really understand you when you bitch about something.
Don't let yourself get overwhelmed with the volume of information. Take your Airbnb journey one small step at a time.
Partnering with Local Service Providers
Establishing strong partnerships with local service providers is essential for the seamless operation of your remote Airbnb business.
Who should you be putting on speed dial?
Housekeeper
Landscaper
Property Manager
Insurance Agent
Handyman
Plumber
Electrician
HVAC
Pest Control
Virtual Assistant
On Call Help
Real Estate Agent
By building a reliable network of service providers, you can delegate on-site responsibilities while focusing on strategic planning and guest communication from afar.
Joining Online Communities and Forums for Hosts
Connecting with fellow remote Airbnb hosts can provide valuable insights, support, and camaraderie. Participate in online communities, forums, and social media groups where hosts share their experiences, challenges, and solutions.
These platforms can offer a wealth of knowledge, from practical tips on managing properties remotely to innovative marketing strategies. Engaging with like-minded hosts can help you learn, grow, and adapt in the ever-evolving short-term rental real estate market.
Embrace the Future of Remote Airbnb Hosting
Creating an Airbnb rental empire is all about freedom. Mastering the art of running an Airbnb remotely takes time and skill, but the long term benefits are worth it.
Travelers who don't want to stay in a cookie cutter hotel room are being given the opportunity to have an Airbnb experience in an entire house. You are giving families, sports teams, digital nomads, business travelers, and everyone else a better vacation experience.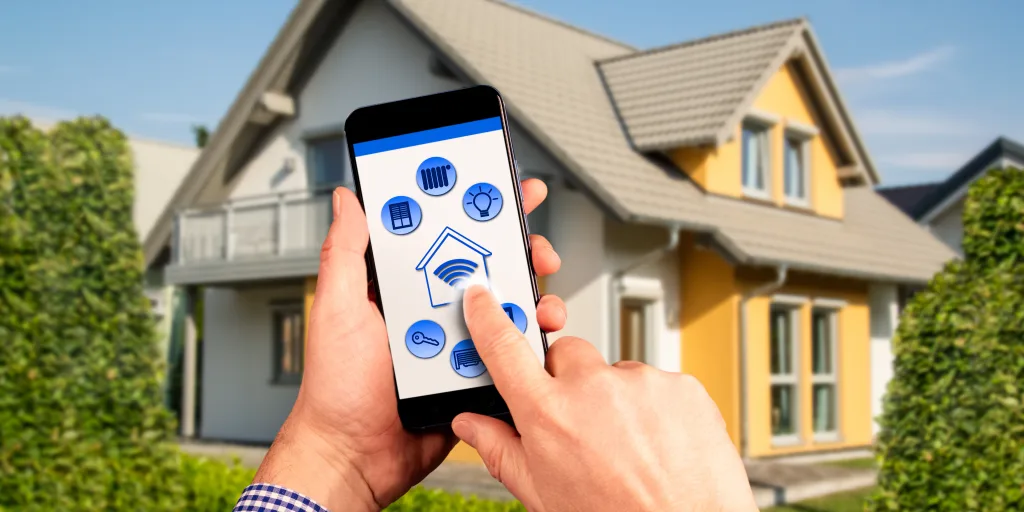 The Power of Remote Management
In today's increasingly connected world, running an Airbnb business remotely has become a viable and attractive option for many hosts.
By leveraging technology, building a strong support network, and implementing effective marketing strategies, you can manage your property from afar while providing exceptional guest experiences.
Continuous Improvement and Adaptation
The key to success in the ever-changing landscape of short-term rentals lies in continuous improvement and adaptation. If you succeed in starting an Airbnb it is because you took action when others would not.
The Journey to Remote Airbnb Hosting Success
Running a remote Airbnb business can be both rewarding and challenging. By following the strategies and tips outlined in this guide, you can confidently embark on the journey toward a successful and sustainable remote hosting venture.
As you navigate the world of remote Airbnb hosting, remember to stay focused on providing exceptional guest experiences to ensure your business thrives.