Are you considering entering the world of short-term rentals but wondering, "Can you run an Airbnb remotely?" The answer is a resounding yes!
With the rapid advancements in technology and the increasing popularity of remote work, managing an Airbnb property from afar has become not only possible but also a practical and lucrative option for many new hosts.
Can You Run an Airbnb Remotely?
I'm Veronica and I run my Oregon based Airbnb remotely from abroad. For the first two years I ran my business more or less locally. These past three years I've been roaming the Earth operating my long-term rental Airbnb while I've lived in Dominican Republic, Egypt, and Thailand.
In this guide, we will explore five must-know tips that will help you successfully navigate the challenges of running your Airbnb rental business remotely.
By implementing these strategies, you can efficiently manage your investment property, provide excellent guest experiences, and maximize your Airbnb income, all while enjoying the flexibility that remote hosting has to offer.
So, let's dive in and unlock the secrets to successful remote Airbnb management!
Don't let yourself get overwhelmed with the volume of information. Take your Airbnb journey one small step at a time.
What if I Can't Afford to Buy an Airbnb?
Residual income, home equity, remote work, these are all buzz words that sound like a good idea, but seem out of reach. You know that owning and operating an Airbnb remotely is a fantastic way to create passive income, but you don't understand the first step.
If you're like me, you might be thinking that buying real estate has an extremely high barrior of entry. Most of us don't have extra cash sitting round to just go around buying houses. The only houses I could afford to buy exist in neighborhoods I don't want to own a house in.
However, the good news is, if you own your primary residence (including if you have a mortgage), you can launch an Airbnb. The home you live in can be minimized, staged, and turned into either a part-time or full-time Airbnb business. You can rent out your house while you travel the world and run your Airbnb remotely.
Determine Your Airbnb Business Model
Not all Airbnb businesses are weekend party houses. I personally rent my home for a 2 month minimum. We have been rented to insurance agencies housing local people with destroyed homes, families moving to the area while looking to buy a home, and local people doing major construction projects at their homes.
Generally speaking, the shorter term rentals are more profitable. However, they are also more risky. Transient rentals have a lot of short-term rental regulations, increased local taxes, and more potential for major property damage to the home. At any rate, deciding your risk tolerance is an important factor before starting your Airbnb business.
Before Leaving the Country
Getting your home from its current state to renter ready is just a matter of minimizing. Going from Messy to Minimalist can take anywhere from a weekend to several months. You'll find a lot of free content on my blog about becoming a minimalist.
After your home is renter ready it's time to hire a professional photographer to take some amazing photographs. I highly suggest finding a local real estate photographer to do this task. Photos are the difference between consistent income and having potential tenants scroll past your listing.
Tip 1: Create a Reliable Local Support Team
The biggest mistake business owners make is trying to do everything on their own. Nobody expects a successful Airbnb business to be operated by one person.
Building a Strong Foundation for Your Remote Business
Your dream team of professionals begins with the real estate agent that helped you buy the home in the first place. That real estate expert should have connections to get your Airbnb investment setup for success.
Setting up your operations team before leaving the country is very important. This is your list of local vendors and trusted individuals who can handle issues in your absence. Your team is essential for operating a successful Airbnb remotely.
By building a strong foundation with a reliable team, you can run an Airbnb remotely and enjoy peace of mind.
The Backbone of Your Remote Airbnb Business
Having a trustworthy local support team is crucial when running your Airbnb remotely. These dedicated professionals will serve as the backbone of your business, ensuring your property is well-maintained, guest-ready, and consistently providing excellent experiences.
Who should you be putting on speed dial?
Housekeeper
Landscaper
Property Manager
Insurance Agent
Handyman
Plumber
Electrician
HVAC
Pest Control
Virtual Assistant
On Call Help
Real Estate Agent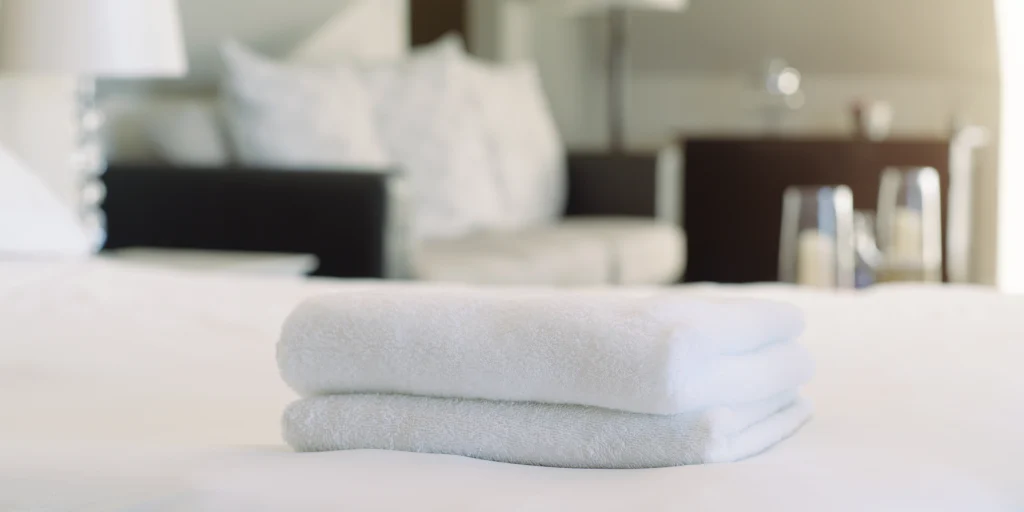 Defining Roles and Responsibilities
Your local support team consists of experts in their given field. Your role, and what makes you so valuable as an Airbnb owner, is that you bring all those people together to execute the vacation rental.
Clearly you aren't keeping a full-time insurance agent or electrician on staff, but you are establishing relationships with them which makes a big difference in an emergency.
Optional roles on this list include property manager and virtual assistant. You could certainly play the role of communication coordinator and manage all the booking logistics from abroad.
Finding and Hiring Trustworthy Service Providers
Selecting the right service providers for your local team is essential. Seek recommendations from fellow hosts or neighborhood groups. Vet all potential candidates to ensure they have a proven track record and are able to provide the service you need.
Conduct interviews and reference checks to gauge their reliability, professionalism, and compatibility with your business. By investing time and effort in assembling a dependable local support team, you can create a solid foundation for your remote Airbnb unit to thrive.
Special Considerations for Your Key Local Contacts
Most people know that an Airbnb will require a housekeeping company, but you might not realize that this is a very niche service. Many housekeepers won't do laundry or exterior cleaning, so you will need to find a company who's ready to take on everything from stocking paper products to changing lightbulbs and managing mountains of linens.
All of your entire home services should be set up and payment arrangements agreed to in order to run your Airbnb remotely.
Lastly, I highly suggest you have one local on-call person who is willing to work on contingency for anything else that might come up. If a new stove needs to be installed and the renters can't be home during the day this is the person who would fill that role. A pipe bursts and the renters can't figure out how to turn off the water your trusted person would go figure it out. Mail arrives at the house that's intended for you and it looks important, this person would go get it from the renter. Ideally this person would live very close to your property and have a copy of your house key for access in case of emergency.
Tip 2: Streamline Check-In and Check-Out Procedures
A great way to give your Airbnb guests a positive first impression is with a streamlined check-in. In recent years the cost of smart locks has declined, making them suitable options for your short-term property lock.
Ensuring a Seamless Guest Experience
Carefully consider the smart lock you put on your front door. Once you pick a check-in system it's most likely that you will stay brand loyal for al your future Airbnb listings.
The Importance of Smooth Transitions
A smooth check-in and check-out experience plays a crucial role in guest satisfaction when running an Airbnb remotely. By implementing streamlined procedures, you can minimize negative reviews, reduce stress for yourself, and set the stage for a memorable Airbnb experience.
Embracing Self-Check-In Options
Smart locks can facilitate a hassle-free arrival process, allowing guests to check-in at their leisure without requiring in-person assistance.
I can't tell you how many Airbnb hosts become keyboard warrior trash talking arriving guests when they are late for a stated check-in time.
We all know traveling is stressful enough without disgruntled Airbnb owners shaming guests. These kinds of horror stories are what deter potential guests from using Airbnb in the first place.
Guiding Guests with Clear Instructions
Effective communication is key to a successful check-in and check-out experience. Make sure to outline the check-out procedure as well.
Raise your right hand and make a pledge for me, "I will not require my Airbnb guests to complete an extensive list of cleaning tasks during their check-out."
One of the best ways to screw over your own Airbnb listing as well as the entire Airbnb platform is to go viral online for some nonsense like guests being forced to do laundry.
Charge a cleaning fee, hire the right turnover specialist, and don't be that host we all shake our head about.
Tip 3: Prioritize Guest Communication and Support
It seems that a lot of Airbnb owners forget is making your guest happy is the easiest way to make yourself happy. You started your Airbnb business to earn extra income, build a real estate portfolio, and create generational wealth.
Starting with your first guest you want to go the extra mile for positive reviews. Small businesses are built on word of mouth. Getting great reviews can make or break your real estate investment.
Building Trust and Ensuring Satisfaction
Writing an honest and fully transparent Airbnb listing is of the utmost importance. Nobody expects your entire house to be magazine level perfect, but they do want to know what to expect.
If your guest arrives and sees the exact coffee maker they expected to see and the living space looking just like the photos, that builds trust.
One of the most common miscommunications between a host and guest is privacy. Airbnb allows both entire home and spare bedroom listings to exist side by side.
If a potential guest is not aware that an Airbnb listing could possibly be a spare room in someone's home, they may inadvertently book that listing. Anyone listing an extra room that shares living space, a bathroom, and lacks privacy should make that abundantly clear multiple times on the home profile.
Impact of Effective Communication
Effective communication is paramount when running your Airbnb remotely. It has been my experience that short-term guests are reasonable people who are simply choosing a rental home instead of a hotel.
Shit happens. No, you probably don't have a backup generator like a hotel when power in the entire area goes out. There isn't a maid on site to bring extra toilet paper if someone forgot to re-stock.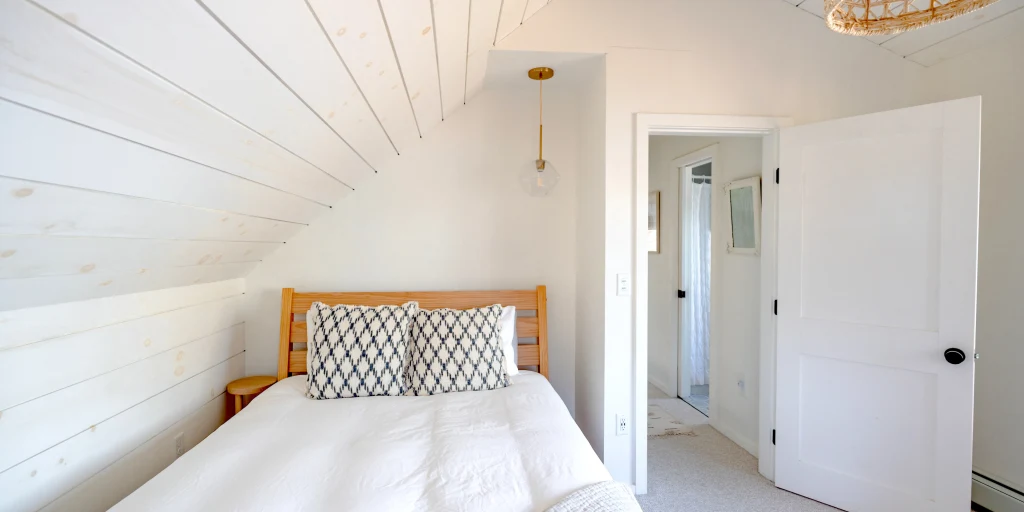 Leveraging Technology and Tools
Embrace technology and tools to maintain open lines of communication with your guests. Utilize messaging platforms, such as Airbnb's messaging system or other instant messaging apps, to provide prompt and efficient support.
While it is ideal to keep most guest communication on the Airbnb app, there are certain occasions that you would want to connect via phone or even video call. When renters can't figure out how to operate something, be willing to hop on a video call and help them solve the problem.
Consider setting up an automatic response to acknowledge new inquiries and assure guests that you'll be in touch shortly. This approach not only helps manage expectations but also demonstrates your commitment to attentive customer service.
Implementing a Responsive Support System
Establish a system for addressing guest concerns promptly and efficiently. Provide your guests with multiple contact options, including phone numbers, email addresses, or messaging apps, for you or your property manager.
Ensure that you or a designated team member is available to handle inquiries, resolve issues, or coordinate assistance from local service providers when necessary. By offering responsive and accessible support, you can foster a positive and memorable experience for your guests, even if you run your Airbnb remotely.
Open Communication
It's time to leave the country. You've got your first renter moving in and all your key contacts in place. Make sure your renters know what time zone you'll be living in. If there's a drastic difference in time zone then make sure your local contingency contact is a co-host on the Airbnb platform.
Let your new renters know what day garbage pick-up is, when the landscaper comes, and how often pest control will be servicing the property. Be sure to keep them updated if any utility companies contact you about outages or there are weather delays on picking up trash.
Running an Airbnb remotely isn't difficult but you do need to stay on top of communication.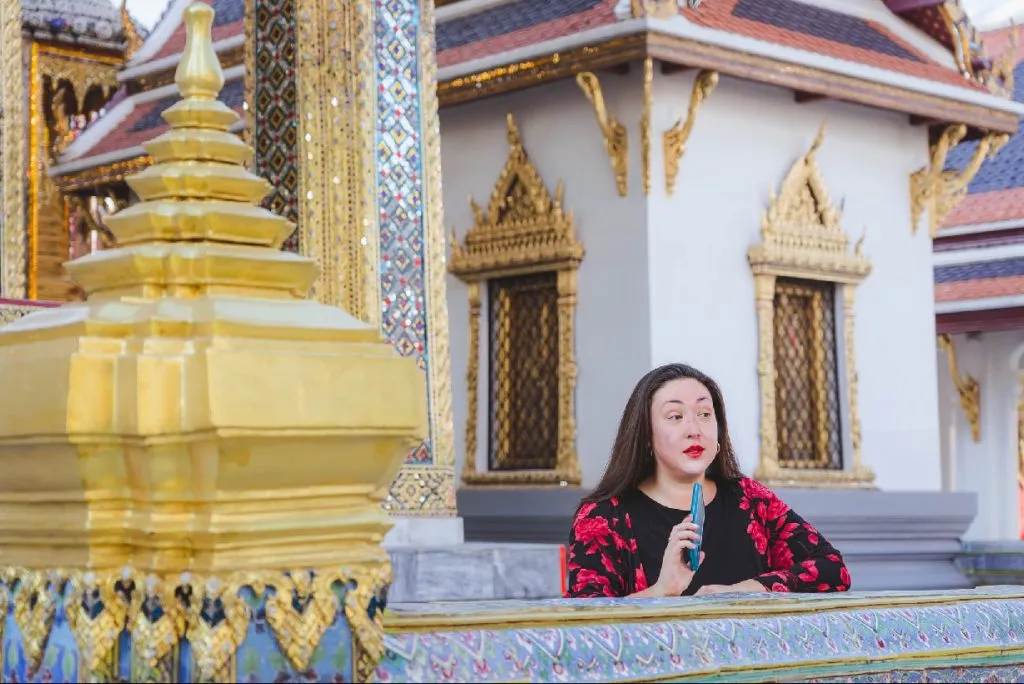 Tip 4: Automate and Delegate Operational Tasks
Most people don't launch an Airbnb business to be tied to their cell phone 24/7. Learning to automate and delegate makes Airbnb hosting more fun.
Streamlining Your Remote Airbnb Management
Remember, you charge higher prices so that you can employ property management professionals to take care of the details. There is value in reducing how much time you spend focused on your airbnb-generated income.
The Power of Automation
Automation can be a game-changer for remote Airbnb hosts. By automating repetitive tasks, you can save time, reduce the risk of human error, and ensure a consistent guest experience.
Embracing automation allows you to focus on strategic aspects of your business while your operational processes run smoothly in the background.
I know it seems weird that you can earn so much extra money while only putting in the energy of a side hustle, but remember you are involved in a risker business than traditional rental property.
Identifying Tasks for Automation
Take a close look at your Airbnb operations and identify tasks that can be automated. Booking management, sending reminders, and invoicing are just a few examples of tasks that can benefit from automation.
Utilize property management software, booking platforms, and other digital tools to streamline these processes and maximize efficiency.
Need expert guidance to get your journey started? I've got you covered. Your girl will walk you through step by step until your Airbnb is fully launched.
Delegating Responsibilities to Your Local Team
In addition to automation, delegation is a vital component of remote Airbnb management. Assign tasks to your local team based on their expertise and availability, ensuring that they have the necessary resources and support to perform their duties effectively.
Tip 5: Continuously Optimize Your Listing and Pricing Strategy
The rental market is always evolving. Your next guest isn't just interested in big cities. Now the popular tourist destinations are losing market share to unique experience Airbnb's in small cities.
Staying Competitive in the Airbnb Market
Vacation rentals aren't just for business travelers anymore. Short-term rentals are being utilized by long-term tenants who are living as digital nomads.
Stay on top of trends by providing remote workspaces, supplies for traveling families, or even consider investing in a hot tub.
Adapting to a Dynamic Marketplace
The short-term rental market is constantly evolving, making it essential for remote Airbnb hosts to regularly optimize their listings and pricing strategies.
By staying up-to-date with real estate market trends and adjusting your approach accordingly, you can enhance your property's appeal and maintain a competitive edge.
Enhancing Your Airbnb Listing
Take the time to periodically review and update your Airbnb listing. High-quality photography, compelling descriptions, and a comprehensive list of amenities can significantly impact your property's visibility and booking rates.
Monitor guest feedback and reviews to identify areas for improvement and implement changes to better meet the needs and expectations of your target audience.
Adopting Dynamic Pricing Strategies
A well-executed pricing strategy can be the key to maximizing revenue for your remote Airbnb business. Utilize dynamic pricing tools and software to analyze market trends, competitor data, and local events to adjust your rates accordingly.
By monitoring and adapting your pricing in real-time, you can attract more bookings, increase occupancy rates, and optimize your earning potential.
Mastering Remote Airbnb Hosting for Long-Term Success
The freedom rental income creates means your life in the United States can pave the way for living abroad. Your next step can be taking some vacations to test your systems.
Every day that your Airbnb unit operates successfully without you nearby is further evidence that running an Airbnb from abroad is entirely possible.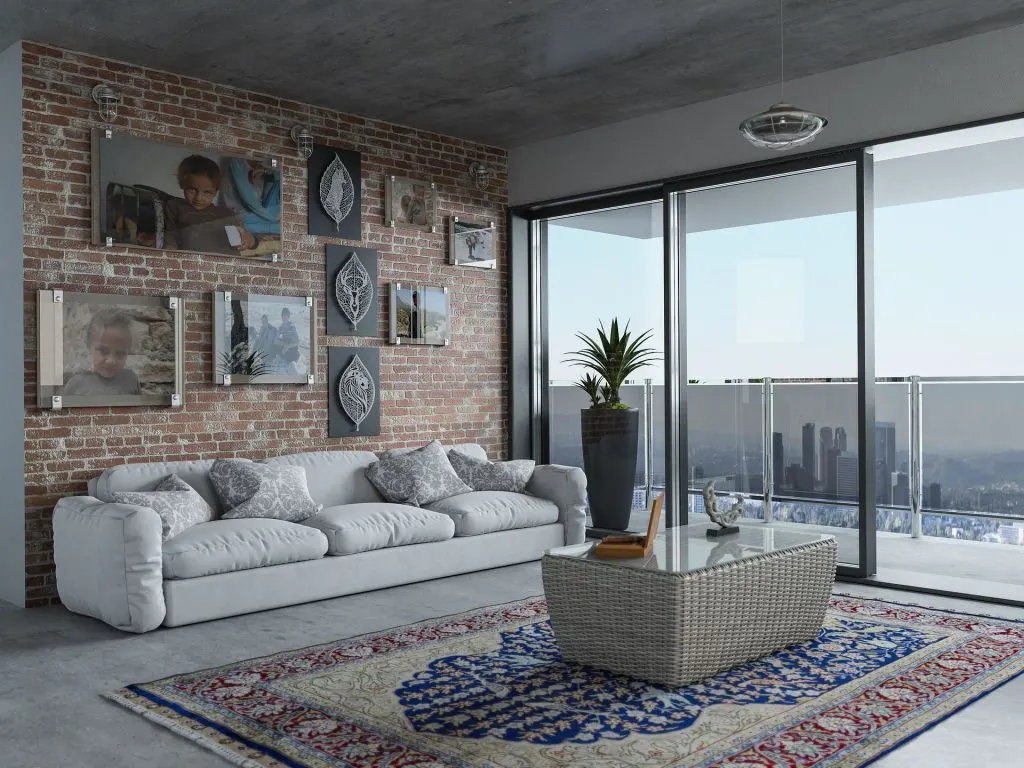 Embracing the Remote Hosting Opportunity
Remote Airbnb hosting offers a unique and rewarding opportunity for hosts seeking flexibility and freedom in managing their short-term rental properties. Remember, you are still the one putting your money on the line, so don't downplay your value.
By implementing the tips shared in this guide, you can effectively overcome the challenges associated with remote short-term rental management, ensuring the success and longevity of your Airbnb venture.
Continual Improvement and Adaptation
Achieving long-term success in the Airbnb market requires a commitment to continuous improvement and adaptation. Surely you've heard the phrase, 'You don't know what you don't know.'
As you launch your short-term rental business, don't get too proud to learn from others that came before you. You are not some super genius for charging higher rates for short-term stays.
The vacation rental industry existed long before you ever realized you could profit from it. Stay humble and learn new aspects of the Airbnb business any time you get the opportunity.
Stay informed about industry trends, technological advancements, and best practices to keep your remote hosting strategies up-to-date. By actively investing in your business, you can stay ahead of the competition and maximize your long-term profit potential.
Unlocking the Rewards of Remote Hosting
With the right business mindset, profit strategies, and cutting edge tools, you can successfully run your Airbnb business remotely. Embrace the world of remote hosting and unlock the rewards of a thriving and sustainable Airbnb business.
Your journey to mastering remote Airbnb management starts now.
This article is just the tip of the iceberg for launching a profitable Airbnb business. Get walkthroughs and expert tips from someone who's been in your shoes.
Run Your Airbnb Remotely From Abroad
During the lead up to leaving the country someone is going to tell you that a property manager is necessary. Thank them for their advice and let it go in one ear and out the other.
Operating one Airbnb remotely does not require a middle man to keep a portion of your revenue.
For the most part I never hear from my renters. They rent a fully furnished house and occasionally ping me if they accidentally dent the Ikea coffee table or break an Amazon Basics dinner plate. I don't need someone to handle that kind of communication.
Consider Using Your Current Home as an Airbnb
Your Airbnb business can start with your primary home and grow to include a portfolio of homes. Every month you create revenue that pays your mortgage and the remainder can be used to fund your international lifestyle.
Running an Airbnb remotely is undoubtedly achievable with the right strategies and tools in place. By following these five must-know tips, you can successfully manage your property from afar, provide exceptional guest experiences, and grow your business.
Embrace the exciting world of remote hosting and unlock the potential of your Airbnb venture.
Profit Potential for an Airbnb
Click the link below to get an idea about how much income your home can generate. My personal home generates 2 to 4 times the estimated income of the Airbnb calculator too, depending on how you look at it.
I have been running my Airbnb remotely for over four years now. I've lived and traveled through nine countries while creating multiple six figures of revenue while abroad. [edited September 2022]