Come stay at the best Airbnb in Portland for groups.
Traveling with a group can be difficult.
Most Airbnb's won't allow you to have an entire sports team, church group, or wedding party under one roof.
If you are visiting Portland Oregon your group can stay at the bunk bed house! Queen size built in bunk beds are the main feature of this suburban home.
A dress up closet, book shelf, lego table, board games, and multiple toy boxes make this home especially child friendly.
When this home isn't rented to visitors, my family lives here full-time. Our daughters are aged 7 and 5. They love that by sharing their toys and renting our house, we are able to fund travel adventures all around the world.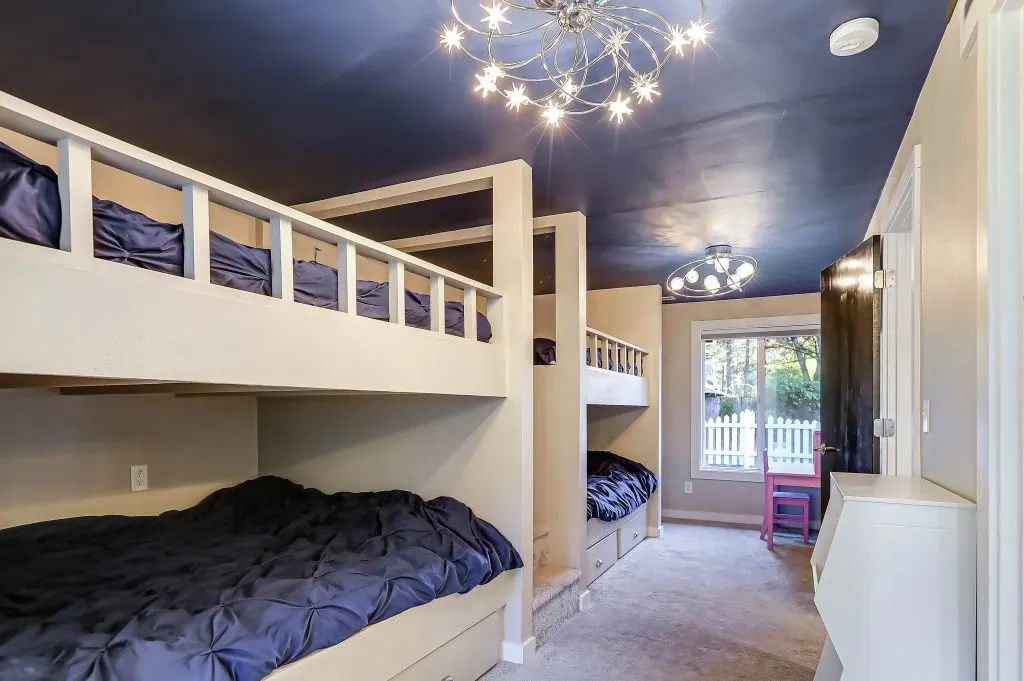 Gather your family, friends, employees, sports teams, or bridal party for a fabolous weekend in Portland Oregon. Modern minimalist design is used throughout the home.
Our home is a judgement free zone. We welcome all ages, races, religions, countries of origin, sexual orientations, genders, and abilities.
Luxury bathrooms are a highlight of your stay in the Pacific Northwest. The Mermaid Bathroom features exclusive hand painted Mercury Mosaics tiles.
In the master bathroom you'll find an ultra deep soaking tub that shares an enclosure with the shower. Having a tankless hot water heater means back to back showers won't end in cold water for the unlucky last person getting ready. Endless hot water makes this the best Airbnb in Portland for groups.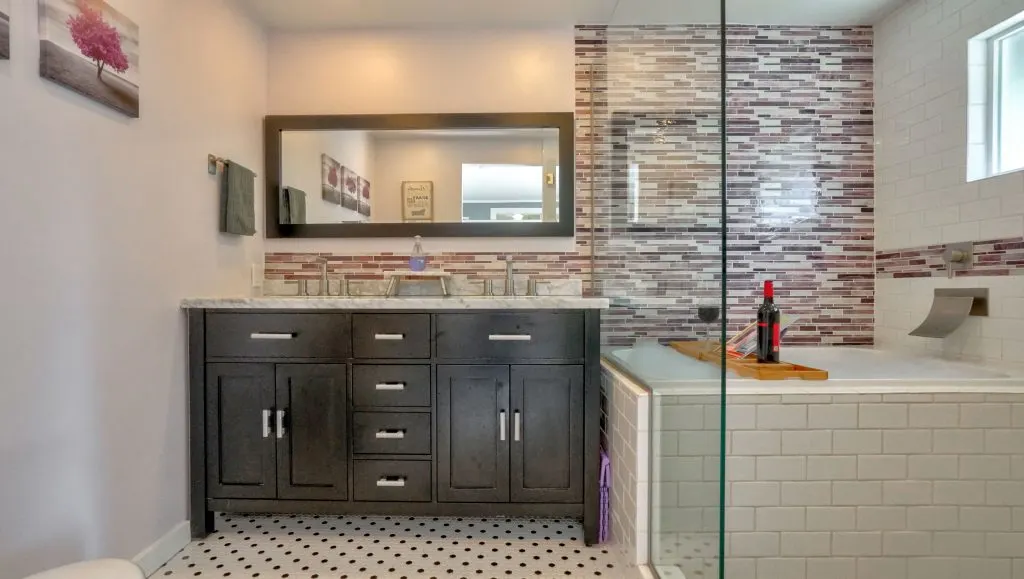 More bunk beds, toys, high chair, stroller, and room to play can all be found in the bonus room.
The master bedroom features Dania dressers and a Zinus bed.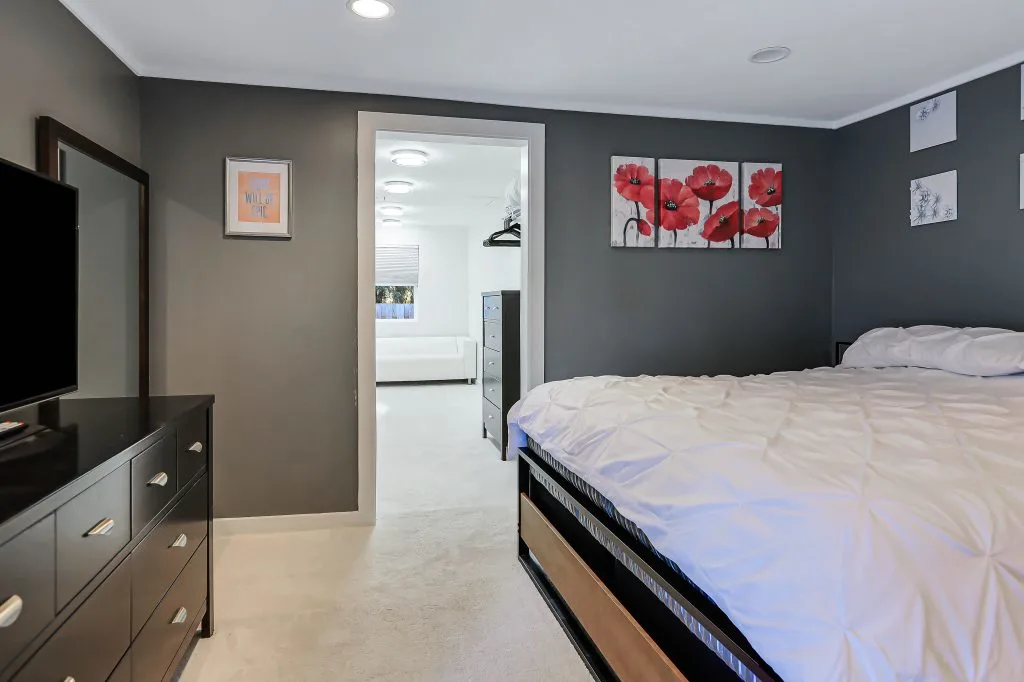 Cook gourmet meals in the open concept kitchen. Since this is our primary home you'll find a lot of staple items that you're welcome to use. The fridge usually has eggs, condiments, and sauces. In the pantry you are welcome to use oils, spices, and we always have Bisquick to use with our waffle maker. A Keurig station is stocked with regular coffee and sugar. This kitchen is stocked with a blender, serving platters, cupcake stand, guacamole mortar and pestle, corner only brownie pan, and much much more.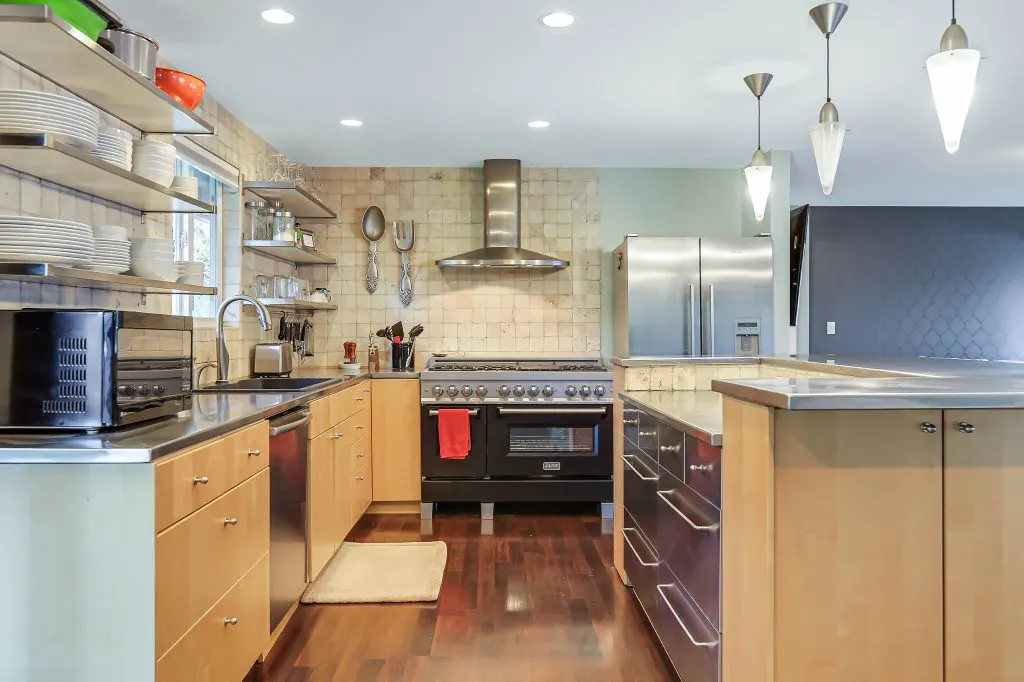 We would love for your non-crazy group to visit our home in Portland. Reasonable rates and super chill hosts make this the best Airbnb in Portland for groups.