You own a home and yet not all your financial goals are becoming reality. You are not alone. What if you could pay your mortgage plus have some fun money even though you only rent your house out 5 nights per month. There are 31 must do things to launch your Airbnb.
The secret sauce to success at Nomad Veronica is to use your one and only home to leverage yourself to financial freedom. You get to take monthly vacations and make more money at the same time!
A family home can be converted into a profitable part-time vacation rental with just 31 small actions to launch your Airbnb. Make one change per day and in one month you're in business.
Prepare Your Home for Airbnb
1. Check Local Laws
Don't invest any money in converting your home into a vacation rental until you understand the laws. Every home has local governments that restrict or regulate how you can operate a short-term rental out of a residence. Make sure to check with city, county, and state jurisdictions before you move toward starting an Airbnb.
Check for Safety
2. Analyze Safety
Walk around your home while looking for safety concerns. Just because you know to avoid the jagged nail in the floorboard or not touch an exposed wire doesn't mean guests will know. Your house does not have to be perfect, just safe.
As a reputable vacation rental, you will, of course, need safety detectors near the kitchen and every bedroom. A combination of smoke, carbon monoxide, plus audio and strobe light alarm is your best option to prepare your home for Airbnb. Make sure to highlight the visual safety system in your listing to attract hearing impaired guests.
4. Emergency Contact Sheet
In plain view hang a 4×6 photo frame with emergency contact information. During moments of panic, you don't want guests scrambling to look for the home address when on the phone with 911. Your liability in the unlikely event of an emergency will be reduced by providing all the relevant emergency services information in plain view.
Accidents happen and having appropriate supplies makes you appear super professional. On a selfish note ensuring blood doesn't get on your furniture or carpet is without a doubt important.
One of the many safety features Airbnb asks if you have on site is a fire extinguisher. Purchasing a two-pack allows you to keep on in the kitchen and one near your furnace to be sure there is one within reach in an emergency.
7. Security Camera
Having security cameras streaming information while you're gone is incredible for your peace of mind. It is also crucial to have evidence in the unfortunate circumstances that a problem does arise. Find out which security camera I recommend in my Eleven Essentials to Convert Your Home into an Airbnb guide.
Minimalism
8. Minimize Personal Items
Leaving strangers in your home would be illogical if it were filled with priceless possessions. Part of the reason a part-time Airbnb can work is because the homeowner has embraced minimalism. Learn to reduce your clutter and move toward a more experience based lifestyle.
9. Locked Space
As a part-time Airbnb, there will undoubtedly be personal items you don't want renters to have access to. Identify a closet or attic that can be locked from renters. I used my attic as my personal storage area.
10. Minimize Food Items
Most owner-occupied homes have a plethora of food that is expired, inedible, and generally just taking up space. Reduce your apocalyptic preparations in favor of more standard kitchen staples. Renters love having cooking essentials like flour, sugar, butter, spices, and condiments.
11. Locking Mailbox
The last thing you want is personal mail to pile up on the counter when you have renters in your home. Invest in a locking mailbox to ensure your privacy stays intact.
Make Your Home Smart
12. Wi-fi Instructions
Every traveler expects overnight accommodations to have access to wi-fi. Print a 4×6 instruction sheet with the router name and password for display. If you prefer a done for your approach, the Homeowner Hustle E-Course provides printable sign templates.
13. Smart TV
Typical renters don't spend a ton of time watching television. I simply keep my televisions logged into my Hulu, Netflix, VUDU, and Amazon accounts. There is no cable, no gaming consoles, and no DVD players at my personal Airbnb.
14. Electronic Lock
Gone are the days that renters need a physical key to access a vacation rental. I always wondered how you would ever know they didn't make a copy of the key allowing them to come back at a later date. Electronic locks allow renters to have a temporary code for the entry that is deleted upon their checkout. You'll find my favorite lock in the Eleven Essentials Guide.
15. Smart Thermostat
Having access to control temperature from afar is very cost efficient. You might be on a three-week vacation with renters for only one week of that time. Instead of trusting that they didn't leave the air conditioner blasting, you can simply adjust it upon their departure. My favorite smart thermostat is listed in the Eleven Essentials Guide.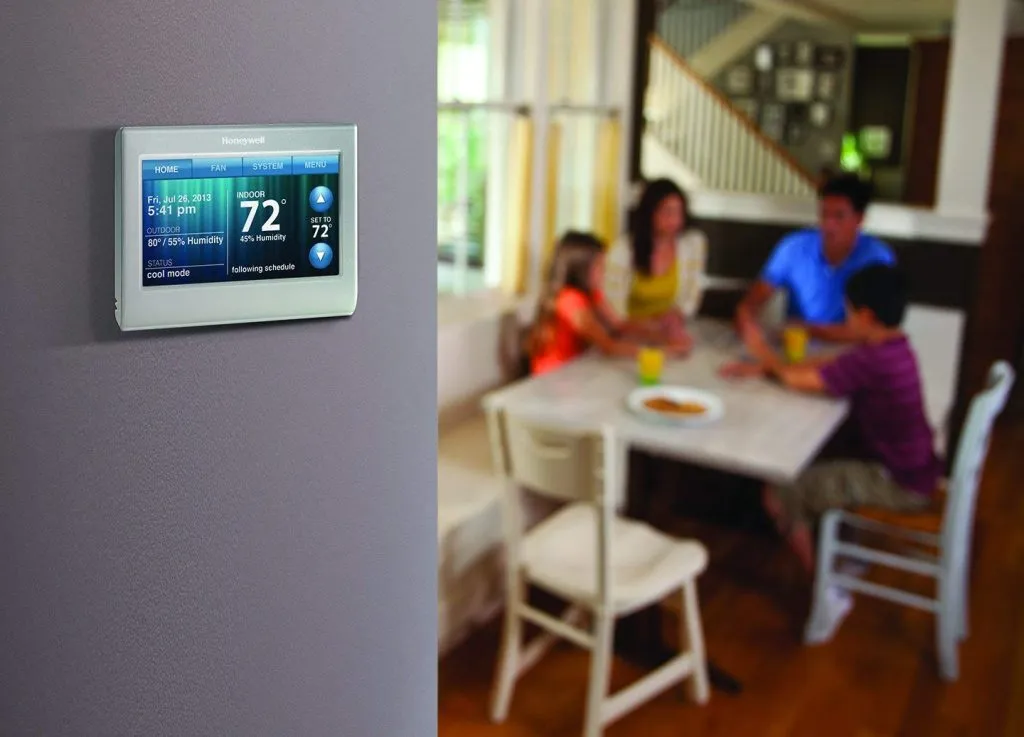 Fabulous Fabrics
You've probably noticed how most hotels have blackout curtains. The primary function of overnight accommodations is to get a good nights sleep. Vacationers tend to sleep in later than they would on their normal schedule, which is difficult if the sun is shining in. Blackout curtains have the added benefit of increasing temperature insulation.
17. Mattress Protectors
The hospitality industry fears bed bugs above all else. Protect your home by using fully encased mattress covers.
18. Extra Sheets
Industry standard is white linens. Stay consistent and purchase 3 sets of white sheets per bed.
19. Comfortable Pillows
In order to prepare your home for Airbnb, you'll need fresh pillows. Too many people keep pillows for a decade when they should really be replaced every 6 months to 2 years.
20. Comforter
Every person has a personal preference for the ideal sleep temperature. Some comforters are too warm while others are too cold. There is a fine line to pleasing everyone.
21. Duvet Cover
Tufted duvet covers are much more pleasing to the eye than wrinkled flat duvets. In a private residence, we are not going to spend time ironing linens. Simply get a tufted version for style and ease of maintenance.
22. Towels
The most common phone call hotel front desks receive is requesting more towels. In order to prepare your home for Airbnb, you will want more towels than you ever thought you'd need. Put towels out and have hidden back stocks of more towels in case they ask you for more during their stay.
Guest Necessities
23. Key Backup System
If the electronic keypad fails during your guests stay, under those circumstances, you will need a backup system. A key box with a code for them to access a physical key is a necessity. Nothing would ruin a vacation faster than arriving at a rental and not being able to get into the accommodations you paid for.
24. Basic Toiletries
Operating a part-time Airbnb means you'll have ample time to collect complimentary toiletries. While you stay at hotels snag the toiletries to stock your guest collection.
25. Extra Necessities
There are four necessities your home needs: extra batteries, extra light bulbs, extra toilet paper, and extra paper towels. Imagine a fire alarm beeping all night because the batteries haven't been replaced. Staple necessities should never be rationed.
26. Welcome Guide
Guests rarely read an entire online rule guide. Having a physical copy of rules and welcome instructions allows for easy reference. Keep it short and sweet. Students of the Homeowner Hustle get a complete welcome guide template.
27. Take Out Menus
One of the advantages for travelers in a vacation rental is getting to experience a city like a local. Make sure your favorite restaurants have menus available for renters to peruse. Guide your guests to local establishments to strengthen your community.
28. Coffee Station
Having a well-stocked coffee station is essential to prepare your home for Airbnb. While you might be used to brewing a pot of coffee, an Airbnb coffee stand should be a single cup preparation. Get yourself a Keurig for your guests.

Launch Your Airbnb
29. Take Fabulous Photos
Every home listed on Airbnb or any vacation rental platform is one of a kind. The only way for a guest to get a feel for your home is with amazing photos. All photos should be taken horizontally. You can stage the rooms in visually appealing ways. Reference my personal Airbnb for photo inspiration.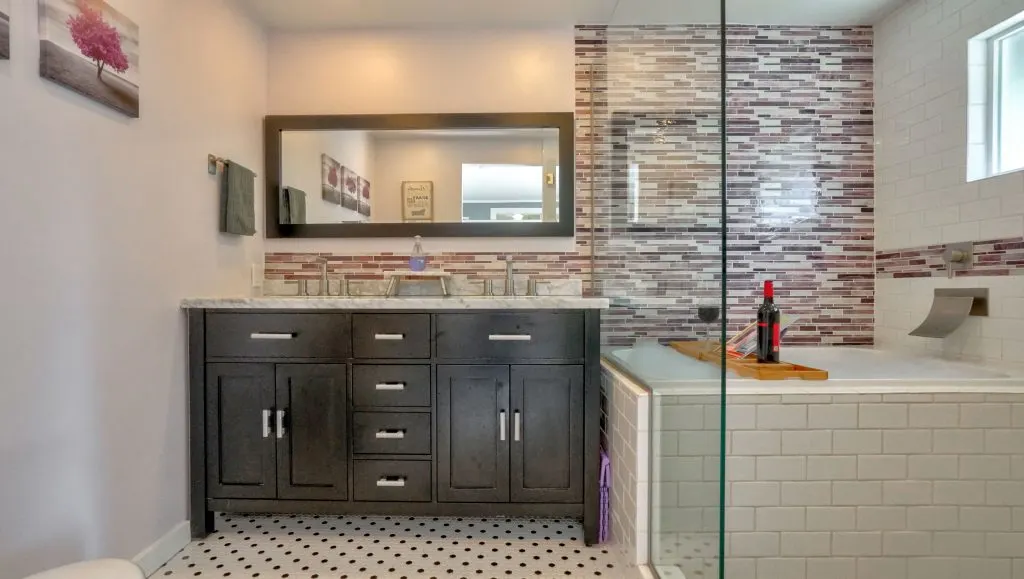 30. Write a Great Listing
Words certainly matter. Let your personality shine through in your vacation rental listing. Describe all the unique qualities and be real about the inevitable flaws. Don't oversell and give potential guests unrealistic expectations. Remember you are offering a family home, not a cookie cutter Hilton.
31. Hit Publish
You have completed all the steps to prepare your home for Airbnb. Now it is time to share your home with travelers from all over the world. Hit publish and go celebrate a new chapter of adventure in your life.
Launch an Airbnb