Anyone looking for an additional stream of income should consider real estate as an option. This article will teach you how to start an Airbnb to maximize profits from your real estate investment.
Discovering Your Path to Success
Are you considering entering the world of Airbnb hosting?
As the platform continues to gain popularity among travelers, now is a great time to learn how to start an Airbnb. You can take advantage of the potential income opportunities it offers.
In this comprehensive guide, we'll explore three approaches for starting your own Airbnb business:
At the end we'll cover the concept of remote Airbnb management. Our goal is to provide you with a solid understanding of the different methods for launching your Airbnb venture.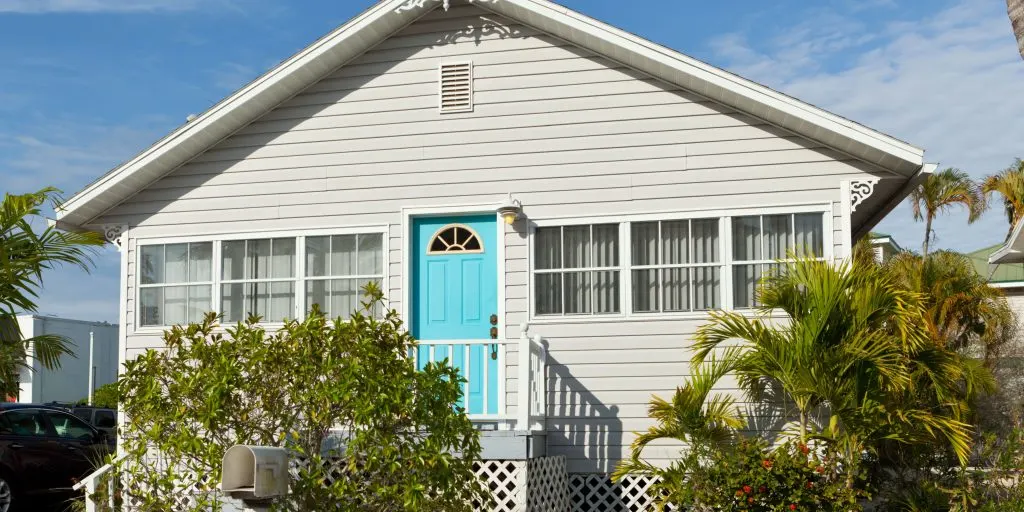 Diversify Your Income with Airbnb Hosting
Are you thinking about diversifying your income and considering how to start an Airbnb? Back in the day a vacation rental had was hard to find through a series of phone calls and dead ends.
Nowadays the popularity of the Airbnb platform has made home-sharing extremely easy. Millions of travelers consider Airbnb the best platform for connecting with unique accommodations. Simultaneously, the business opportunity allows hosts a lucrative way to monetize their Airbnb properties.
With a perfect balance of local experiences and larger accommodations, it's no wonder Airbnb has become the go-to option for many travelers worldwide.
Learn about three distinct methods to start an Airbnb: converting your personal home into a rental, investing in a property specifically for Airbnb hosting, and leveraging Airbnb arbitrage to capitalize on rental market opportunities. By understanding these strategies, you'll be better equipped to choose the right path for your financial goals and lifestyle preferences.
Converting your Personal Home into an Airbnb
The easiest way to get started in the rental business is simply to leverage your primary residence. This is the method I used to launch my Airbnb.
Unlocking Your Home's Potential
If you're looking to dip your toes into the Airbnb hosting waters, converting your personal home into an Airbnb can be an excellent starting point. You can decide if the rental industry is right for you without spending a lot of time becoming a full on real estate investor.
This approach allows you to capitalize on your existing property while minimizing initial investments. You'll still need to think through the best way to turn your own personal home into an Airbnb.
Here's what you need to know about this option:
Location: The Heart of Airbnb Success
Location is a critical factor when deciding how to start an Airbnb with your personal home, but not for the reason you might think.
Different guests prioritize different things. Sometimes they want to be near popular tourist attractions, but other times they want to get in touch with nature.
Neither inner city or rural country is good or bad, they will just attract different clients. Part of your business plan should include considering who your ideal client would be.
Space and Amenities: Comfort and Functionality
Consider the available space in your home and its suitability for hosting guests. Renting out your own property can mean renting an individual spare room or listing the entire house.
The more people that can comfortably spend the night the higher nightly rate you can charge. Before you jump to conclusions about inviting fifteen people to sleep in your house, just know, youth soccer teams, church groups, and family reunions have all stayed at our house without incident.
Your Airbnb rental needs to have all the essential amenities such as Wi-Fi, kitchen appliances, comfortable beds, clean showers, and laundry facilities. Additionally, give some thought to the nice to have items such as remote workspace, gaming consoles, outdoor grill, or a hot tub.
Preparing Your Home for Guests
It's honestly embarrassing to think about the state of my house the first time I rented it out to strangers. Our first guest must have thought we were insane to call ourselves Airbnb hosts.
But, it all worked out. The extra income we earned inspired us to put in the hard work minimizing our stuff and making our personal home into a lovely Airbnb. Now that I know how to start an Airbnb, it seems like good juju to pass that information on to you.
Cleaning and Decluttering: A Spotless Space
A clean and clutter-free environment is one of the most important things to ensure good reviews.
Dedicate time to deep cleaning your home and removing any personal belongings from common areas and guest rooms.
Consider hiring a professional cleaning service before listing your property to ensure a pristine space for your guests.
Ensuring Safety and Security: Peace of Mind for Hosts and Guests
Your guests' safety should be a top priority when turning your personal home into an Airbnb. Doors should be secured with smart locks to ensure only the current guest or your hired help have access to the property.
Equip your home with smoke detectors, carbon monoxide detectors, and fire extinguishers. Additionally, provide clear emergency exit instructions and local emergency contact information.
For added security, consider installing exterior security cameras for the protection of both your potential guests and your personal property.
Creating a Comfortable and Welcoming Environment: A Home Away from Home
Design your Airbnb with your ideal guests comfort in mind. If your Airbnb unit will attract families, be sure to have items like high chairs, sippy cups, a crib, and even a stroller.
Invest in high-quality bedding, provide ample storage space, and ensure adequate lighting. It's a good idea to go the extra mile and provide guests with a way to charge their technology even if they have forgotten their charger.
Thoughtful touches like a well-stocked coffee station, local guidebooks, and basic toiletries can make a lasting impression on your guests and result in positive reviews.
Legal and Financial Considerations
I hate to be the bearer of bad news. Before you ever let a single guest stay in your personal home, there are some paperwork hoops to jump through. Insert eye roll.
Yes, I know, boring. I'll try to be as concise as possible so you can get back to creating a side hustle of epic proportions. Be sure to consult with a lawyer and accountant to ensure you aren't just taking some random bloggers word for any of this stuff. Yes, I own an Airbnb, but your jurisdiction may have different requirements.
Start the Business: You Are a Small Business Owner
You are going to set up a legal entity for your business such as a limited liability company. Your new business license is going to entitle you to head to the bank and open a business bank account.
Ta da, and just like that you have a legal business entity to launch you short-term rental property.
Local Regulations and Permits: Staying Compliant
Your next step before listing your home on Airbnb is to research local laws and regulations governing short-term rentals.
These may include zoning restrictions, noise ordinances, and permit requirements. Obtain any necessary permits and stay up-to-date on changes in regulations to avoid fines and penalties.
Local governments are constantly creating new regulations for short-term rental properties, so be sure to check back regularly for any changes.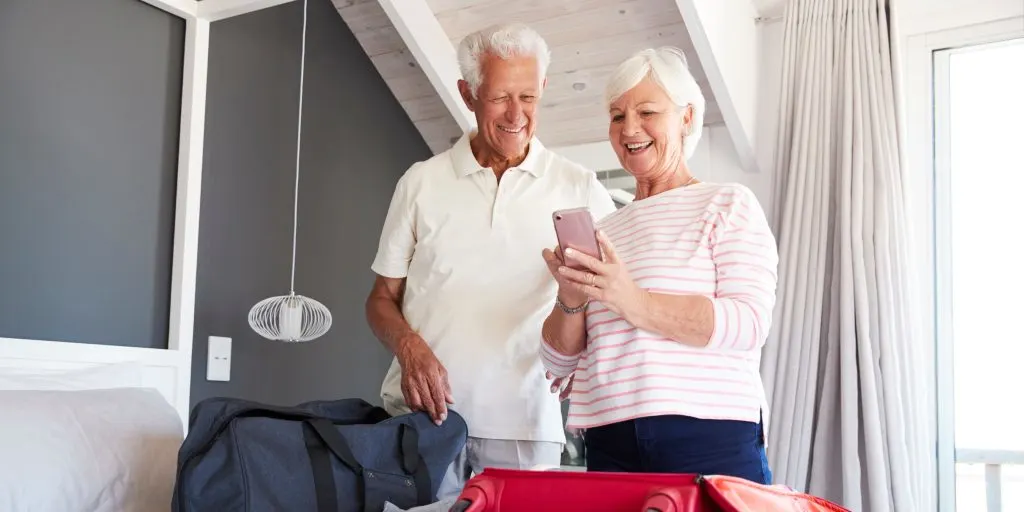 Home Insurance: Protecting Your Property
Review your current home insurance policy to ensure it covers short-term rentals. Many standard policies don't include this coverage, so you may need to purchase additional insurance or switch to a provider that accommodates Airbnb hosting.
Do not rely on the insurance provided by Airbnb. The restrictions on that policy will not be sufficient if anything were to happen to your personal assets.
Tax Implications: Financial Responsibilities
Learn the basic tax implications of becoming an Airbnb property manager, as rental income is taxable.
Short term rentals often have additional local taxes that need to be remitted to local governments. The Airbnb corporate office has made extensive efforts to remit those taxes on your behalf, but not all jurisdictions allow them to do that for you. Check with your particular local area governing body.
Consult a tax professional to ensure you're reporting your earnings correctly and taking advantage of any applicable deductions.
Listing Your Home on Airbnb
There are currently two types of listings you can create on the Airbnb online platform. The Airbnb experiences section is for local activity based listings. You will want to create a overnight accommodations listing.
Creating an Appealing Listing: Stand Out from the Crowd
An attractive Airbnb listing is key to attracting guests and keeping a high occupancy rate. Showcase your home's best features with high-quality photos and a detailed, engaging description.
Highlight unique amenities, local attractions, and the reasons why guests should choose your property over others. Check search results in your area of similar properties and feature something different for potential guests.
Setting the Right Price: Striking a Balance
Pricing your Airbnb appropriately can be a delicate balance between maximizing your earnings and remaining competitive.
When we first listed our personal home we priced very high in order to be one of the last properties booked. That worked well for us because we lived in the house and would only leave when someone booked our house.
Research comparable listings in your area and consider factors like seasonality, special events, and your property's unique selling features when determining your price.
Managing Bookings and Communication with Guests: Building Relationships
Prompt and effective communication is essential for successful Airbnb hosting. Respond to booking inquiries quickly and maintain open communication with guests before, during, and after their stay.
Your ability to successfully walk the line of being available but not too pushy, will lead to positive reviews and repeat bookings. New hosts have a tendency to be a bit overbearing on the communication, which is a turn off for possible renters. Just be chill.
Purchasing an Investment Property for Airbnb
Are you a real estate investor ready to acquire new property for the sole purpose of joining the Airbnb industry? Sweet! An Airbnb investment is an exciting and lucrative business model.
Building a Profitable Portfolio
Business owners aren't just going around buying properties for the fun of it. When executed correctly, an Airbnb investment can become a cash flowing real estate asset.
Deciding on a Location and Property Type
When considering where to launch an Airbnb with an investment property, location is crucial.
There are many important factors to consider before telling your real estate agent to make an offer. You should be looking at this purchase from a logical financial perspective, removing any emotional investment.
Popular Tourist Destinations: Capitalizing on High Demand
High density tourist centered cities generally have higher average daily rates, but they also come with a steep purchase price tag. These locations generally have a steady influx of visitors, however there is always more competition.
Business Hubs: Catering to the Corporate Traveler
Business hubs can also be a lucrative market for Airbnb hosts. Properties located near convention centers, corporate headquarters, or transportation hubs often attract business travelers seeking more comfortable and personalized accommodations than traditional hotels.
Unique and Niche Property Types: Standing Out in the Market
Consider investing in unique or niche property types, such as tiny homes, treehouses, or historic buildings. These properties can attract guests seeking a one-of-a-kind experience, setting your Airbnb apart from the competition.
Financing the Investment Property
The bar is a bit higher to obtain financing for investment properties. In recent years the real estate market has gone bonkers historic low rates to the fastest rising mortgage interest rates ever.
Be incredibly cautious and conservative in your estimates for potential income. I don't want to see anyone buying a house they can't afford in case you end up with a vacant property nobody wants to rent.
Mortgage Options: Traditional and Airbnb-Specific Financing
Contact several mortgage brokers to learn about options that will finance your investment property.
Traditional loans may be available in certain situations. Your full-time job income, size of downpayment, and your personal debt can all play a role in your ability to go with traditional financing.
Also, some lenders also offer Airbnb-specific financing tailored to the unique needs of short-term rental investors. One of the most important factors for these loans will be a history of success in the short-term rental space.
Carefully compare rates, terms, and eligibility requirements to find the best option for your situation.
Creative Financing Strategies: Thinking Outside the Box
Just because a typical bank loan isn't working doesn't mean your Airbnb business is a bad idea.
Don't overlook creative financing strategies, such as seller financing, lease-to-own agreements, or partnering with other investors.
These approaches can provide more flexibility than traditional financing and help you secure an ideal property for your Airbnb venture.
Preparing the Property for Airbnb Hosting
Starting from scratch and making a house feel like a home takes a special touch. In my course I've got an entire shopping list from furniture to utensils that will ensure your guests feel like they are staying with a friend.
Renovations and Upgrades: Maximizing Guest Appeal
The first thing you should so is invest in necessary renovations and upgrades to ensure your property meets guest expectations.
Every dollar you spend on improvements should:
Boost Comfort
Increase Functionality
Enhance Visual Appeal
Create Additional Income
Many projects are substantially easier to complete when you have an empty house. Drywall, paining, flooring, bathroom remodeling, kitchen overhauls, electrical improvements – all of those are easier to do right in the beginning.
Furnishing and Decorating: Creating an Inviting Space
Thoughtfully furnish and decorate your investment property to create a welcoming atmosphere that appeals to your target client. Choose durable, comfortable furniture and incorporate local art or design elements that reflect the property's location or history.
A great way to build rapport and trust with your renters is to sprinkle photos of yourself and your family in the space. I know I'll get some shade from super professional Airbnb mega hosts, but really, travelers feel like they know you when they see your pictures in the otherwise generic rental space.
Property Management and Maintenance
Your value as a rental owner comes in your ability to bring together a team to operate this investment. Do not half ass the creation of your Airbnb management team. These people will be the difference between building wealth or a huge financial mistake.
Here is a list of the key hires or connections you will absolutely need:
Housekeeper
Landscaper
Handyman
Plumber
Electrician
HVAC
Pest Control
Virtual Assistant
On Call Help
Insurance Agent
Real Estate Agent
Hiring a Property Manager (Optional): Streamlining Operations
Consider hiring a property manager to handle day-to-day operations, such as coordinating vendors, check-ins, and cleaning. This option is especially desirable if you want your Airbnb investment to be a passive income stream.
If a full-service property manager isn't ideal financially, your next best option is to train a virtual assistant to manage your rental operation. A virtual assistant can be the guests point of contact as well as the person to manage all your hired team.
Regular Maintenance Tasks: Protecting Your Investment
Establish a routine maintenance schedule to keep your property in top condition.
Your housekeeper can be given access to your Airbnb account directly or through third party software in order to accurately schedule their shifts. Other service providers can visit your property on the agreed upon schedule or on an as needed basis.
Regularly inspect the property for issues that may require attention, such as plumbing leaks, roof damage, or appliance malfunctions. Promptly address any problems to minimize the impact on guests and preserve your property's value.
Airbnb Arbitrage: Authorized Subleasing
All over social media there are influencers promoting rental arbitrage. These Airbnb hosts don't own the properties they are posting to the online marketplace.
My two cents, which may be worth zero is that hosts engaging in rental arbitrage will eventually be banned either because of local rules or the Airbnb platform itself.
Profiting from Rental Market Opportunities
We can't predict when our strong economy will crumble, so taking advantage of opportunities as they present themselves is necessary for success.
If rental owners are willing to let you pay long-term rent prices while simultaneously allowing you to profit from short-term rental income, make that bag.
Understanding the Concept of Airbnb Arbitrage
There are lots of property owners that just cannot bring themselves to enter the short-term rental market. For whatever reason they are going to stick to long-term rentals despite how much money they could be making on Airbnb.
Definition and Explanation: Mastering the Rental Game
Airbnb arbitrage is a strategy in which you rent a property from a landlord and then list it on Airbnb for a higher price. The difference between the rental cost and the income generated from Airbnb bookings becomes your profit.
This approach allows you to start an Airbnb business without purchasing a property, reducing upfront costs and financial risks.
Potential Risks and Rewards: Weighing the Pros and Cons
While Airbnb arbitrage can be lucrative, it also carries risks. Market fluctuations, unexpected vacancies, or changes in local regulations can impact your profit margins.
Additionally, maintaining a positive relationship with the property owner is crucial to your success. If the property owner decides to sell or terminate the contract you are left with a huge headache.
Indeed, your upfront acquisition costs are all cosmetic, such as furniture, decor, linens, and kitchen essentials. On the flip side, you are left with a huge physical burden if you are unable to extend your lease or the owner terminates your contract.
Carefully assess the potential risks and rewards before diving into Airbnb arbitrage.
Identifying Suitable Rental Properties
Finding the right market for Airbnb arbitrage is rarely the problem. Almost every rental market could benefit from a new vacation rental.
Your original business plan targeting a unique client base for that local area should be your guiding light. If the area is bursting with 1 and 2 bedroom listings, target larger long-term rentals to give the market something new.
Researching Local Rental Markets: Finding Hidden Gems
Investigate local rental markets to identify properties with the potential for Airbnb arbitrage. It is much easier to convince property owners to let you short-term rent their home if you live nearby.
Look areas with favorable local regulations. Within a metropolitan area there can be a large variance between short-term rental laws.
Research comparable Airbnb listings to estimate potential nightly rates and occupancy levels. The other nearby hosts may not have put as much time into learning how to start an Airbnb, and you can swoop in with your skills to do it better.
Negotiating with Property Owners: Crafting a Win-Win Agreement
Approach property owners with a well-prepared proposal that highlights the benefits of Airbnb arbitrage for both parties. Position yourself as a business owner looking to form a partnership.
Emphasize your commitment to maintaining the property, attracting responsible guests, and complying with local regulations.
Be prepared to negotiate lease terms, such as the rental rate, profit share, maintenance responsibility or the duration of the agreement.
Setting up and Managing the Airbnb Listing
Create the Airbnb listing with the same care you would if you were the owner. As far as potential guests are concerned you are the person in charge of this Airbnb property.
Creating a Competitive Listing: Attracting Your Target Guests
Craft a compelling Airbnb listing that appeals to your target guests, showcasing the property's best features, location, and amenities.
Hire a professional photographer and write engaging descriptions to make your listing stand out in a crowded market.
Don't create your listing in a vacuum. Have multiple people look over your Airbnb listing prior to publishing it on the website for rent.
Pricing Strategy: Maximizing Revenue
Develop a dynamic pricing strategy that takes into account factors such as seasonality, usage purpose, local events, and competition.
Regularly monitor your listing's performance and adjust pricing as needed to optimize occupancy rates and profitability.
Dealing with Guests and Property Owners: Maintaining Harmonious Relationships
Your value comes from being able to maintain open and transparent communication with both guests and property owners.
As an Airbnb host it is your responsibility to respond promptly to guest inquiries, address any concerns, and solicit feedback to improve your listing. Never lie to guests about being the owner of the property.
Keep property owners informed about your Airbnb activities and address any issues that may arise.
Scaling the Airbnb Arbitrage Business
As a proactive hustler it is doubtful that you will want to stop at one Airbnb unit after successfully launching your first arbitrage. Growing your Airbnb rental business within the same area is smart, to a point. You don't want to start cannibalizing your business.
Expanding to Multiple Properties: Growing Your Portfolio
Once you've mastered the Airbnb arbitrage model with one property, you'll be looking for your next business opportunity. The ability to use all the same vendors and duplicate a lot of the upfront work you put into the first property is appealing.
Finding More Properties: Utilize Your Network
Your Airbnb rental success gives you upfront credibility as you look for your next Airbnb opportunity. The first property owner already knows you know how to start an Airbnb. See if that real estate investor has other properties you can arbitrage.
Put out a word of mouth search through social media and your existing networks. People are probably already talking about your Airbnb achievement, so may as well ask them to help you find your next property.
Developing Systems and Processes: Streamlining Your Operations
Create efficient systems and processes to manage your growing Airbnb arbitrage business.
Utilize property management software, automate communication, and establish routines for tasks like cleaning and maintenance.
Building a Team: Delegating Responsibilities
As your Airbnb arbitrage business expands, consider building a team to help manage the workload. Hire a virtual assistant, cleaning service, or landscaper to handle various aspects of your operations, freeing up your time to focus on strategic growth and business development.
Tips for Success in the Airbnb Business
You came to learn how to start an Airbnb and now you have three unique ways to become an Airbnb host. As you embark on this journey of creating income through real estate, there are some additional details I will share about becoming successful on Airbnb.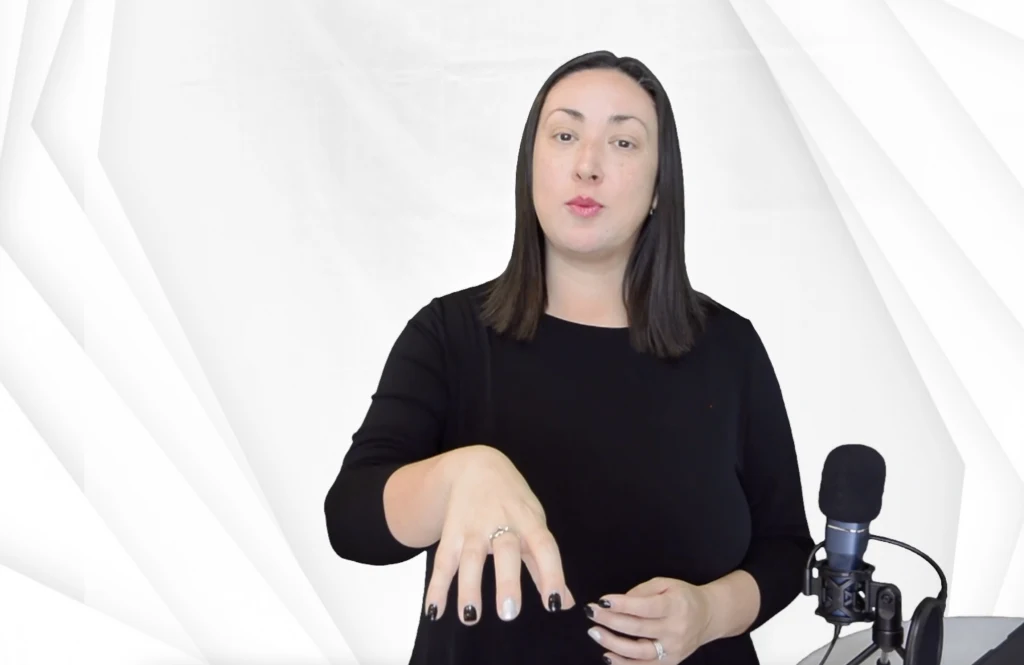 Excelling as a Host
Someone can execute the logistics of how to start an Airbnb without understanding the nuances of being a good Airbnb host. Hosting is more of an art than a science.
My best advice for new hosts is to keep learning. You can continuously improve an already great business by being open to new information.
Providing Exceptional Guest Experiences
The only thing standing between you and a positive review is creating an amazing guest experience. Of course, since everyone is different, this means each new booking is dance between you and the incoming renter.
Effective Communication: Setting the Foundation for Guest Satisfaction
Clear and timely communication is essential for a successful Airbnb business. Respond promptly to inquiries, provide detailed check-in instructions, and remain available to guests during their stay to address any questions or concerns.
Effective communication is not the same as frequent communication. Guests are on vacation and don't want to be bothered with an overbearing host questioning them or bothering them repeatedly.
Personal Touches and Local Recommendations: Enhancing the Guest Experience
Go the extra mile to make your guests feel welcome by adding personal touches to your property. Leave a welcome note, provide a small gift, or provide coupons to local establishments.
Offer local recommendations for restaurants, attractions, and hidden gems that guests may not find in guidebooks. These thoughtful gestures can create memorable experiences that set your Airbnb apart.
Managing Your Airbnb Listings Efficiently
When you learned how to start an Airbnb there might not have been as much emphasis put on how to run an Airbnb. Those are two totally different things.
It's difficult to gather all the best Airbnb tips in just one blog post, so continue poking around the Airbnb section for more guidance.
Using Automation Tools and Software: Streamlining Your Workflow
Leverage technology to simplify and streamline your Airbnb management tasks. Utilize property management software, automate messaging, and sync calendars across multiple platforms.
These tools can save time, reduce the risk of errors, and enable you to manage your listings more efficiently. You can grant access to any of your hired vendors that could benefit from being in the loop.
Staying Organized: Keeping Track of Your Airbnb Business
Establish systems to help you stay organized, such as maintaining a master calendar, tracking expenses, and documenting guest correspondence.
Staying organized will help you manage your Airbnb business more effectively and make it easier to track your progress and plan for growth.
Running Your Airbnb Business Remotely: Go Enjoy Your Life
Once you create a steady income you might be ready to utilize your income to travel the world. Avoid these common host mistakes in order to continue enjoying a passive income while you live abroad.
Your Airbnb hosting business does not require you to stay put in one location. The great news is that you can continue running your Airbnb remotely.
Continuously Improving Your Listings & Units
You dedicated a lot of time and energy into learning how to start an Airbnb and now you get to shift into better understanding how to grow your Airbnb business. This is not a set it and forget it business.
Make Small Tweaks to Your Airbnb Listing: Improve Search Results
When you originally wrote your Airbnb listing you had only a certain amount of knowledge. With every new booking you are learning more and more about the Airbnb industry.
Continuously read and re-write parts of your profile to better optimize and stay relevant in the Airbnb search results. Include keywords from upcoming events or add new amenities.
Furthermore, Airbnb regularly adds new sections that are easily searchable by travelers. You always want to make sure your Airbnb listing has filled out every available section as they come available.
Seeking Feedback from Guests: Learning and Growing
Actively solicit feedback from your guests after their stay. Ask for their thoughts on the property, amenities, and any areas for improvement.
Use this feedback to make adjustments and enhancements to your Airbnb listings, ensuring they continue to meet guest expectations and remain competitive.
Monitoring Competitors and Market Trends: Staying Ahead of the Curve
Regularly monitor local competitors and market trends in your area to stay informed about changes in pricing, amenities, and guest preferences. Don't assume nothing is going to change in your sleepy little town, rapid changes happen before your very eyes.
If all of a sudden everyone in your area adds outdoor yard games like croquet and badminton, that's your sign to do add those plus more. Upgrade your property as needed to stay ahead of the competition and capitalize on emerging opportunities in the Airbnb market.
Recap 3 Unique Ways Explaining How to Start an Airbnb
In this guide, we've explored three unique ways for how to start an Airbnb. Each method has it's own benefits and challenges. By starting an Airbnb rental business you can tap into the growing home-sharing market and diversify your income.
As with any worthy business venture, you must be willing to take the first step.
Converting your Personal Home into an Airbnb
The property you own and live in is the easiest way to start a rental business. From renting out an individual bedroom, creating an accessory dwelling unit (ADU), or making the whole house available, you have lots of options.
This option is amazing because you retain the wealth advantages of home ownership even if you decide to move away to live abroad. The equity you continue to gain is very valuable long term.
Purchasing an Investment Property for Airbnb
Obtaining a new property to launch your Airbnb rental can be very financially beneficial. Careful market research and savvy business decisions are required to avoid real estate investment failure.
In the end, you obtain an entire real estate portfolio that gets paid off by Airbnb renters over the years. Each new property you purchase grows your family wealth both through cashflow and real estate.
Airbnb Arbitrage: Authorized Subleasing
Launching a successful Airbnb business no longer requires property ownership at all. You can convince landlords to rent you their property at long-term rental prices and sublease it for the higher rates of a short-term rental.
Your initial start up costs are lower although not non-existent. Furnishing and decorating your Airbnb arbitrage property is a lot less commitment than owning the entire home.
Implementing Tips for Success
We've also shared valuable tips for how to start an Airbnb business. You now know the three ways real estate can create a short-term rental income.
Launching an Airbnb business requires action, persistence, and the right property. It's not enough to read an article on how to start an Airbnb business if you then decide to just go back to mindlessly scrolling social media.
Taking the First Step Towards Your Airbnb Goals
Now that you're equipped with the knowledge and insights of how to start a successful Airbnb business, it's time to take the first step towards achieving your hosting goals.
By carefully considering your options, investing in the right property or rental, and committing to providing outstanding guest experiences, you can unlock the potential of the thriving home-sharing market and build a lucrative source of income.
Your Airbnb hosting journey awaits – seize the opportunity and watch your dreams take flight.