My globetrotting auntie has been doing this thing called travel hacking since before we had a name for it. She taught me the benefits of airline brand loyalty and hotel chain status twenty-six years ago.
Now, like any 12 year old, I didn't really "get" those lessons until much later in life. But, in my early twenties I started questioning my aunt constantly to learn the nuances of points, miles, and the vast world of travel hacking.
The article will draw from my own experience of earning hotel chain status from one brand and then deciding to switch brands only to have that program be bought by a different company. Fifteen years of trial and error travel hacking through twenty countries and I'm finally sharing my knowledge.
The Points Guru Girlie
Everyone has a friend that's always gushing about her latest trip and nobody can figure out how she affords it. There's no secret website she's hiding from you. I bet she learned to travel hack.
And the backbone of travel hacking is securing a place to sleep each night of your trip. That's where hotel chain status becomes important.
Exclusive Club Vibes
Regular guests stand in the main line while waiting to check into a hotel.
VIP Guests May:
Sit Down at a Desk to Check-In
Have Their Own Shorter Line
Be Escorted to a Lounge to Check-In
At breakfast the clients with hotel chain status likely aren't paying for their food. During the day the VIP clients get endless drinks without paying a cent. In the evening while you're out on the town looking for dinner the exclusive lounge is serving free food and drinks in a locked area regular guests are not allowed in.
A Walk Down Memory Lane
The concept of hotel chain status isn't new, but it sure has evolved. From simple loyalty points to today's intricate tier systems, these statuses have become the ultimate passport to luxury.
And as a traveler, whether frequent or occasional, understanding these tiers can be your golden ticket.
Your Personal Travel Elevator
Every loyalty program has levels within them. As you can probably guess, the lower levels get fewer benefits. This article is going to focus specifically on benefits you can expect after rising the ranks and achieving a higher tier within each of these programs.
We won't focus on lifetime status or non-advertised secret statuses of the ultra wealthy. A standard traveler with a decent amount of vacation time could hit these statuses with the right strategy.
Understanding Hotel Chain Status
More Than Just a Status
Hotel chain status is all about creating FOMO (fear of missing out). When you join a hotel loyalty program they can track your travel behaviors and become more profitable by understanding you.
That's why just by joining you'll have free wi-fi dangled in front of you.
After Joining Benefits That Cost them Nothing:
Late Check-Out
Reciprocal Status with a Car Rental Company
Reciprocal Status with an Airline
Digital Check-In
Access to Concert or Event Tickets First
These benefits give the illusion of superiority over "normal" travelers.
The Bedrock of Elite Membership
At its core, hotel chain status is a reflection of your relationship with a hotel brand. It's their way of saying, "Hey, we see you, and here's something to keep you thinking positively about us."
Tiers are specifically designed with certain traveler profiles in mind. Frequent travelers care about different things based on if they are traveling for business or pleasure. Infrequent travelers have an entirely different set of needs. The requirements to reach those statuses and the benefits that come are meant to target those varying travel styles.
Unpacking the Perks
I want to make it clear that there are perks that are defined on a rewards chart for each brand. Some perks are guaranteed while others are offered if available.
The range of "sometimes" perks keeps expanding. Late check-out or early check-in for example isn't guaranteed. Receiving a room upgrade is possible but also not guaranteed. Lounge access is only available at certain properties on certain days and possibly for a maximum number of people.
Beyond the chart of possible perks, there are other more elusive perks:
In Paris the hotel decorated our room with Ladybug Girl, bought the girls presents, exploded the room with candy, and put balloons everywhere.
While visiting Seattle they realized how many people and rooms we had and simply gave us a free additional room to help us be more comfortable.
On a trip to Arizona they added on a lounge room giving us quadruple the square footage, set up a cabana with gifts and food, and let us keep adding on nights at our original rate even though the price had increased.
Now I can't say for sure that all the benefits we've received were directly because of our status. But, hotel chain loyalty probably won't make them treat you worse.
It's All in the Journey
Earning that coveted hotel chain status is a journey, sprinkled with luxury stays, special deals, and, of course, points! From swiping your hotel credit card to attending member-only events, every action pushes you a step closer to the next tier. It's exciting, rewarding, and trust me, totally worth the ride.
Joining the Ranks
So, you're thinking about joining the ranks of hotel chain status aficionados? Wise choice, my friend.
Join:
Why Hotel Chain Status is Your Missing Travel Hack
Whispered Secrets Among Travelers
I think a lot of travel secret gate keeping happens because people want you to be impressed by their ability to get perks. They are like, "Look at me, I'm in a lounge." Never mind there's an exact blueprint for you to have access to that exact same lounge.
Take my opinion with a grain of salt, but I think the reason travel secrets are so hush hush is really because the people experiencing the perks don't want to admit how easy obtaining them really is.
You Catch More Bees with Honey
In addition to having hotel status, remember being nice gets you a long way. When given the choice between pulling out all the stops for a top rewards member who's a douche and a lower rewards member who was kind, I'll bet the choose the later.
Top tier status with a genuinely kind and pleasant demeanor, that person is going to be treated extremely well all around the world.
Not Just For The Elite Traveler
You might be thinking, "Sounds great, but I'm no jet-setter." Here's the kicker, you don't have to be!
Whether you travel twice a year or twenty times, there's a hotel chain status tailored for you. With exclusive promos, bonus earning rates, and even hotel credit card perks, climbing the status ladder is more accessible than you think.
Marriott Bonvoy Platinum Elite
Marriott's Grand Entrance
Marriott isn't just a name, it's a legacy. With over 8,000 properties on six continents you've got a lot of options for your worldwide sleeping accommodations.
One of the best things about Marriott is the wide range of hotels under the Bonvoy umbrella. You have ultra luxury like the St. Regis and budget brands like City Express.
Platinum Elite – More Than Just a Title
Hearing Platinum Elite feels opulent, doesn't it? And it does bring some special perks.
Standout Benefits: The Platinum Difference
What makes the Platinum Elite stand out in the crowded world of hotel chain statuses?
50% Points Bonus
4pm Late Checkout
Welcome Gift (Choose: Points, Breakfast, or Snack)
Lounge Access
Room Upgrade if Available
Reciprocal Emirates Gold Status
Annual Choice Benefit (Popular Choices: Mattress Discount, Gift Silver Status, 5 Suite Night Upgrades)
The Personal Touch
Our family is very lucky to receive kind gestures during the majority of our hotel stays. Hotel managers write us notes, leave plates of delicious treats for us, and come introduce themselves during meals. It's these touches, this kindness, that elevate our stays from good to unforgettable.
In fact, Robert a hotel manager in Bangkok was so much a part of our daily routine that he is a character in a book my daughter and husband are writing together. Stay tuned for Birthday Blues in Bangkok at some point in the future.
An Elite Community
Being a Platinum Elite isn't just about the perks. It's about being part of an exclusive community. It's the nod of recognition from the concierge, the invitation to a members-only cocktail hour (as we were invited to in Cebu), and the camaraderie with fellow travelers in the executive lounge. It's about belonging to a club where luxury meets comfort at every turn.
World of Hyatt Globalist
Hyatt's Global Stamp of Exploration
Most major cities will have a Hyatt brand property for you to stay in. In fact, there are around 1,350 Hyatt's worldwide.
The thing to remember about Hyatt is that on average they are concentrated to major metropolitan areas. That means if you need a hotel in your hometown which is more rural, it could end up being quite a trek.
Globalist: The Gold Standard
A Hyatt Globalist is more than just a status, it's an emblem of grandeur. This title proves you've explored new places on the reg.
Perks That Spoil You Rotten
So, what's in the Globalist treasure trove?
30% Points Bonus
4pm Late Checkout
Resort Fee Waived
Lounge Access or Breakfast
Suite Upgrade if Available
Milestone Rewards (On the Way to Globalist: 4 Club Lounge Access Awards, 1 Category 1-4 Free Night Award, 100 Hyatt Gift Card or 5,000 Bonus Points, 4 Suite Upgrade Awards, and 1 Category 1-7 Free Night Award)
Memories to Cherish
We had the pleasure of staying at the Ararat Park Hyatt Moscow back in 2016 for my daughter's 5th birthday. The hotel arranged for a giant chocolate frog as the centerpiece of a food and gift display. The girls each received kids size hotel slippers, puzzles, and coloring books. It felt like a birthday for both of them!
Their breakfast was out of this world too. Upon arrival we were greeted by name and shown to a table right next to the large honeycomb dripping fresh honey. This was the first hotel experience where I remember being called by name away from the check-in procedures.
A Global Community
Being a Globalist isn't solely about individual perks. It's about being welcomed into a global community of discerning travelers. It's the special care and handling to make your experience with the city beyond your hotel special. With Globalist status, the world doesn't just feel smaller; it feels cozier, more intimate.
Hilton Honors Diamond
Hilton: A Beacon of Excellence
The diversity in Hilton properties gives you a lot of options when it comes to your travel style. Worldwide Hilton has 6,215 properties to it's name.
Not only do you have ultra luxury properties like the Waldorf Astoria and budget properties like the Hilton garden Inn, but you also have time share properties.
Diamond: The Pinnacle of Prestige
The name Diamond evokes images of rarity, of something precious. Every door, every experience, is tailored to dazzle you.
A Cascade of Benefits
So, what makes Diamond status the hotel chain status to covet?
100% Points Bonus
5th Night Free on Reward Stays
All-Inclusive Spa Discount
Lounge Access
Daily Food and Beverage Credit or Continental Breakfast
Room Upgrade if Available
Milestone Bonuses (Earn 10,000 Bonus Points every 10 nights after you've stayed 40 nights)
Moments that Become Stories
I have never personally held any status with Hilton. But, when we were in college my husband's father would regularly stay at the Hilton Garden Inn as a traveling pharmacist. His membership granted him breakfast for two each morning.
My father in law knew we were poor college kids, so he would tell us to come use his certificate and he would go eat somewhere on the way to work. The omelettes they whipped at that Hilton got us through many rough college days.
Joining the Elite
Stepping into the Diamond circle isn't just about unparalleled luxury. With Diamond status, travel isn't just an activity, it's a precious event.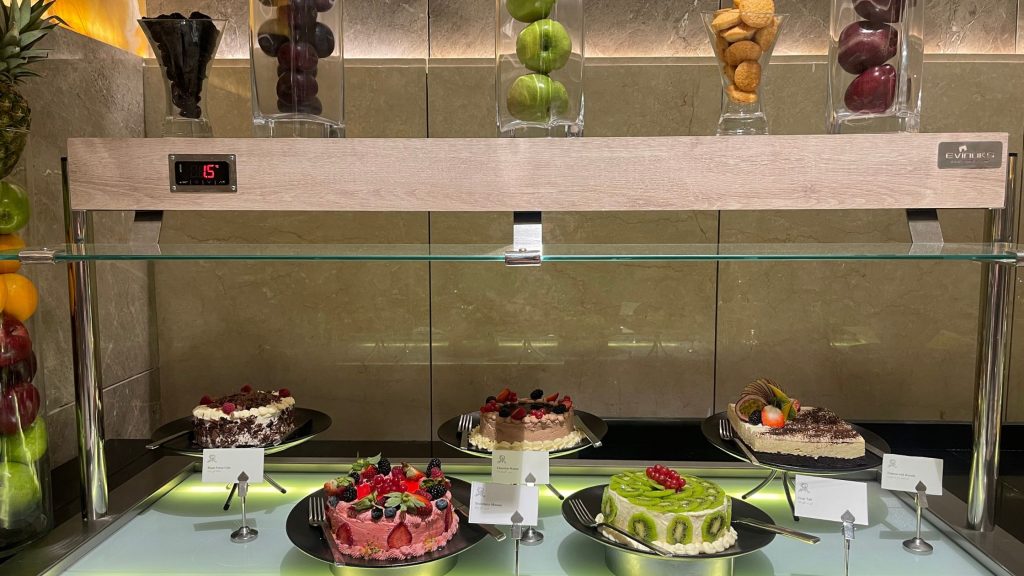 Side-by-Side Comparison: Marriott vs. Hyatt vs. Hilton
The Elite Tiers: A Quick Recap
Quick refresher: We're looking at Marriott Bonvoy Platinum Elite, World of Hyatt Globalist, and Hilton Honors Diamond. Each has its signature perks, but how do they fare in a direct face-off?
Room Upgrades: Who Reigns Supreme?
In elite circles there is a lot of frustration surrounding the possibility of an upgrade. Seeing availability on the hotel's app does not mean those rooms are part of their secret "upgrade pool."
Based on my knowledge and experience room upgrades happened most often with Hyatt.
Exclusive Lounge Access: The Luxe Verdict
Lounges vary wildly between brands under each of these hotel chains. Some serve only pre-packaged store bought pastries while others offer beautiful desserts made in house.
I decided to figure out which brand had the most aspirational lounge that any VIP guest would be thrilled. to visit. Turns out the World Travel Awards selects winners for the Best Executive Lounge each year. In 2023 out of ten nominees, four of them were Marriott properties. And even more importantly, none of the remaining six belonged to Hilton or Hyatt.
Based on the nominations from several recent years and my own range of experiences, I think your best chance of a solid lounge experience is in a Marriott. And if you happen to be in New York, Hong Kong, Dubai, or Doha you'll have a worldwide award nominated level of service.
Special Events & Experiences: The Showdown
Hyatt has FIND Experiences, Bonvoy calls their program Marriott Moments, and Hilton simply refers to their events as Experiences. In years past the only thing you could spend your points on where free hotel rooms. But, these days the hotel loyalty points are more like currency. You can now spend your hard earned points on experiences through these hotel loyalty programs.
Hyatt's experiences range from private boat tours to private cooking classes and even a hot air balloon ride. Marriott has once in a lifetime opportunities like tickets to the Australian Open or a cooking class with Michelin starred chef Chef Sergi Arola in Switzerland.
But, Hilton experiences seem much bigger and more exclusive overall. You have the opportunity to use your points to stay in a Hallmark Channel custom Christmas themed suite in Times Square. Celebrity parties with Zedd During or Paris Hilton are featured experiences. There is a meet and greet offered with country music artist Lainey Wilson or tickets to a private performance featuring Joey Fatone from N*SYNC.
The Loyalty Rewards: Points, Points, Points!
Here's what you need to understand about hotel points, they are not all the same currency. Just like 10,000 yen is only equal to $66 U.S. dollars, points from various hotels have different values.
Many of you probably saw the 50% point bonus and 100% point bonus from Marriott and Hilton talked about above. Hyatt's loyalty point bonus is only 30% and yet they are my winner when it comes to point accumulation.
When we were earning Hyatt points our points were worth more even if the actual number was lower.
Real Life Example:
I searched for hotels in Paris the weekend of my husbands birthday in May, which is about 6 months away. For each hotel I searched 2 adults. My selected sample shows hotels all in the Vendome area or as close as possible based on availability.
Hilton had 14 hotel options ranging from 31,000 to 222,000 per night. A free weekend in Paris in a 452€ hotel room will cost you 160,000 points. Your savings would be 904€. Point value .56 cents.
Hyatt had 9 properties ranging from 3,500 to 45,000 per night. Your free weekend in Paris in a 1,377€ hotel room will cost you 90,000 points. Your savings would be 2,754€. Point value 3 cents.

Marriott had 38 places to say ranging from 17,500 to 116,500 per night. The free weekend in Paris in a 586€ hotel room will cost you 178,000 points. Your savings would be 1,172€. Point value .6 cents.
Obviously, it's difficult to compare apples to apples even in a controlled situation such as this exact weekend in Paris. However, this general trend fits my real life experience traveling the world. You get your most bang for your buck with Hyatt points.
The Final Verdict: Your Travel Style Decides
While each chain has valuable perks, your personal travel style and preferences are the true deciders. Whether it's the personal touch of Marriott, the worldwide luxury of Hyatt, or the glitz and glam of Hilton, there's an elite status waiting to welcome you.
Loyalty Pays, Literally!
Consistency is key. The more you stick with a hotel chain, the better they get to know you. And guess what? They love showing appreciation with surprise room upgrades, special event invites, or even complimentary spa sessions. So, pick your favorite and let the love grow.
Double Dip with Partner Offers
Most hotel chains have tie-ups with airlines, credit card companies, or rental services. Use these partnerships to your advantage. Book flights or rent cars through partner links, and watch those loyalty points multiply. Cha-ching!
Connect with the Concierge
Here's a tip straight from my playbook: Befriend the concierge. They're your gateway to local secrets, from off-the-menu dining experiences to exclusive events. A quick chat can open doors you didn't even know existed!
Engage on Social Media
Follow your favorite hotel chains and individual properties on social media platforms. Not only do they announce flash sales and promotions there, but active followers also often get special treatment. Plus, it's a great way to share your own experiences and connect with fellow travelers.
Your Passport to Luxury
Elevate Every Adventure
With elite status in your arsenal, every journey is elevated. No longer are you just a guest, you're a cherished member of an exclusive club. From suite upgrades to special events, every moment is designed to make you feel treasured.
Your Next Step?
Now armed with all this knowledge, what's next? Pick your brand and start earning those points. The world of luxury awaits, and with hotel chain status as your passport, the skies are just the beginning.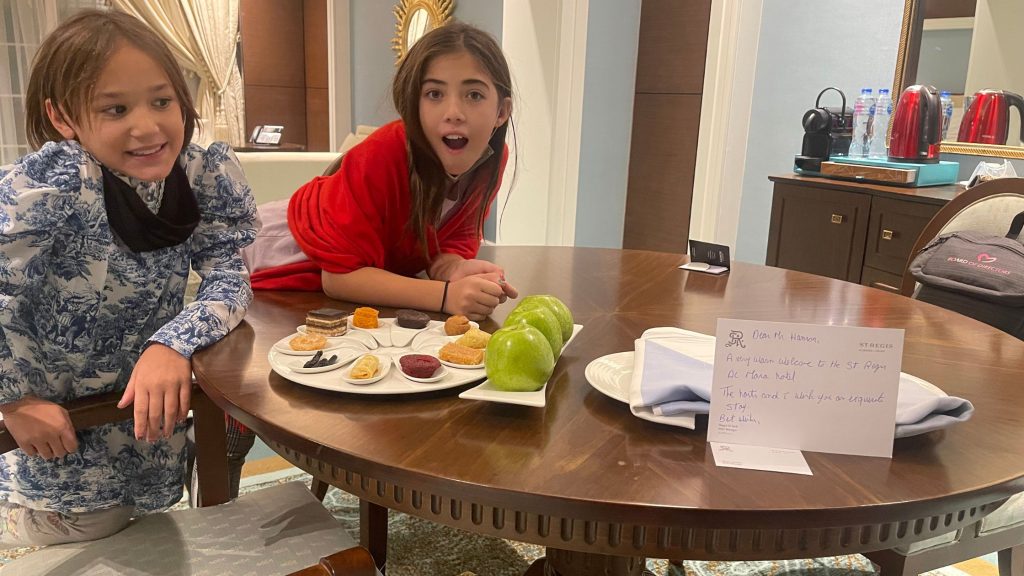 Parting Words from a Fellow Traveler
In the world of travel, it's the details that make all the difference. And as we've seen, elite hotel status is one of those golden keys unlocking experiences most travelers only dream of. So, chase those horizons, indulge in the luxury, and remember – travel is not just about destinations, but the stories we weave along the way.
Hotel loyalty programs offer a variety of benefits to travelers, making it advantageous to stick to one hotel chain. Here are just a few reasons why you may want to consider doing so.
Points Accumulation Loyalty programs allow you to accumulate points or miles for each stay. Over time, these points can add up and can be redeemed for free stays, room upgrades, or experiences.
Exclusive Rewards Loyalty program members often receive exclusive privileges, such as free breakfast or late checkout.
Priority Status Loyalty program members may receive recognition such as priority check-in, room upgrades, and early access to sales and promotions.
Personalized Experience Loyalty programs often allow you to customize your preferences, such as preferred room type or preferred amenities.
Travel Partner Benefits Loyalty programs may offer travel partner benefits, such as the ability to transfer points or miles to other members.
No Blackout Dates Loyalty programs often have no blackout dates, allowing you to redeem points or miles at any time.
Easy Booking Loyalty program members have access to exclusive booking channels, such as a dedicated reservation line or a mobile app.
By sticking to one hotel chain, you can save money, enjoy a consistent experience, and reap the benefits of a loyalty program. Whether you're a frequent traveler or just looking to save on your next trip, sticking to one hotel chain is a smart choice.
FAQ: Earning Hotel Chain Status