Ah, Phoenix! Land of the sun, one of the best places for outdoor enthusiasts, and a paradise where palm trees sway beside luxurious pools. If you're on the hunt for the ultimate escape, you're in luck. Phoenix, Arizona, is not just a sunny sanctuary, it's a destination brimming with adventures perfect for the whole family. Your unforgettable journey hinges on one crucial detail – finding the perfect Phoenix resorts for families. And that, dear reader, is where we step in to guide you!
Skip to:
How to Find the Ideal Place in Phoenix for Families
The best family resorts include daily activities from thrilling water park adventures to relaxing in a full-service spa, all backdropped by a stunning desert landscape. That's Phoenix for you! A city that blends natural beauty with urban excitement, ensuring the kids never run out of fun things to do. And most importantly, the adults can indulge in some well-deserved relaxation.
For families, it's the little things that turn a good vacation into a great one. You can be lounging by a wave pool lined with palm trees, while the kids are off on scavenger hunts. Then later, you all reconvene for a family dinner at a fine dining table. These are the moments that make a trip memorable, and they start with choosing from the best resorts in Phoenix for families.
Phoenix's is More Than Just a Desert City
Phoenix invites you to explore the great outdoors beyond the confines of your resort. The city is a gateway to some of the United States' most scenic drives and hiking trails, all within a short drive. You're not just booking a stay; you're embracing an adventure. Think horseback riding through the Sonoran Desert or taking a day trip to the awe-inspiring Grand Canyon National Park.
Whether you're navigating the enchanting trails at the base of Camelback Mountain or exploring the rich culture of Old Town Scottsdale, Phoenix offers a diverse array of experiences. The Phoenix resorts for families we're about to unveil offer not only comfort and luxury but also quick, easy access to these fantastic attractions.
As we dive into the specifics of these family-friendly havens, remember: the perfect vacation is a balance. A splash pad for the younger children, tennis courts for older children, a 18-hole golf course for the grown-ups, and a suite of dining options for everyone in between. Let me show you two great choice Phoenix resorts for families on your next family getaway!
Why Phoenix Is the Perfect Destination for Your Family
Phoenix's great weather and activity options make it a stand out choice for families. This vibrant city isn't just a stopover; it's a sought-after destination. Phoenix has two amazing family-friendly resorts and a variety of adventures for all ages.
Here's why Phoenix should be at the top of your list for an unforgettable family getaway.
Endless Sunshine and Outdoor Fun
First off, let's talk weather. Phoenix is renowned for its sunny days, boasting more than 300 bright days per year! This consistent forecast means uninterrupted pool days at your resort's splash pad or lazy river, and plenty of opportunities for outdoor activities.
The kids will be splashing in water playgrounds and you unwinding under palm trees. It's the quintessential setting for joy.
Adventures in the Heart of Nature
Step beyond the pool area, and you'll find Phoenix's natural beauty a playground for all ages. Located in the Sonoran Desert, this city offers unique landscapes perfect for hiking, horseback riding, and even hot air balloon rides.
The enchanting Desert Botanical Garden and the mysterious Camelback Mountain are just a short drive away, offering both adventure and easy access to Arizona's natural wonders.
Family Bonding with a Twist
Forget the hustle and bustle of your home routine. Phoenix resorts for families provide a unique blend of new experiences. From engaging the young children with scavenger hunts to challenging the older kids in the game room, these resorts understand that happy kids mean a happy vacation.
But it's not all about the children! With amenities like full-service spas and championship golf courses, adults can indulge while the kids play.
Culinary Delights for Every Palate
Hungry for more? Phoenix's culinary scene is a hidden gem. The downtown Phoenix area is bursting with eateries that cater to every preference and age group, from gourmet dining to quirky cafes.
Back at our favorite resorts, enjoy a range of dining options, including a swim-up pool bar, room service, and restaurants with menus that please even the pickiest eaters.
Education and Culture Combined
Inject some learning into your leisure time! Phoenix is peppered with cultural attractions that make education fun.
Explore Native American history at the Heard Museum or spark curiosity at the Arizona Science Center. It's a great way to sneak in a bit of education without the kids even realizing it!
Easy and Accommodating Travel
Worried about logistics? Don't be! Phoenix's convenient location ensures travel is a breeze. The city's airport connects to major U.S. destinations, and the resorts are known for their spacious rooms and suite accommodations, making packing and staying with family hassle-free.
In essence, Phoenix is not just a destination; it's the backdrop for your family's next chapter of unforgettable stories. A place where every day ends with a spectacular sunset, viewed from the best resorts in Phoenix for families, each offering a different pointe of view but the same promise of an ideal getaway.
Top Picks: Our Favorite Phoenix Resorts for Families
Every family deserves a place to make lasting memories, and what better setting than a resort equipped with everything you need for an epic vacation?
Here are our absolute favorite Phoenix resorts for families, promising not just great family resorts, but experiences your family will talk about for years.
JW Marriott Phoenix Desert Ridge Resort & Spa
Embarking on a family vacation should be an adventure that captivates every member of the family, and the JW Marriott Phoenix Desert Ridge Resort & Spa understands this to its core. Here's why this gem among Phoenix resorts for families should top your list for an all-ages getaway.
Water Adventures for Everyone
When you step into this resort, the first thing that grabs your attention is the expansive pool area. It's more than a place to swim; it's an aquatic wonderland.
From the lazy river, perfect for lounging, to the exhilarating water slides that kids and even teens will love, there's no end to the fun. Little ones can splash around in the dedicated kids' pool, complete with a dancing water features, ensuring the water park experience thrills everyone.
Daily Activities
But what sets JW Marriott apart in the realm of Phoenix resorts for families is its vibrant array of daily activities. Kid-friendly amenities include tennis lessons, giant connect four, and a world class pickle ball facility.
Parents aren't left out; they can start their day at the fitness center, relax in the luxury spa, or tee off on an award-winning golf course, knowing the kids are having the time of their lives.
Dining Delights
The resort's dining options are a journey through global cuisines, with selections that appeal to even the pickiest eaters. Tia Carmen serves up Southwestern food every meal of the day, whereas Kembara dishes up Asian inspired dishes.
I enjoyed one of the best salads of my life at Splash Bar & Grill out by the pool.
For adults wanting to sneak away the JW Griffin Club is an exclusive fee based lounge offering breakfast, all day snacks, evening hors d'oeuvres, and end of day desserts. Paying the $65 per adult daily fee also gives you access to the jacuzzis, steam room, and sauna in the Revive Spa.
Room for Comfort
After days packed with activity, families need a peaceful retreat, and the guest rooms and suites at JW Marriott are sanctuaries of comfort.
These spacious havens, some with private balconies overlooking picturesque landscapes, are designed with the family in mind. Plush bedding, modern amenities, and room service with a kid-friendly menu transform these rooms into a relaxing escape within the excitement.
Our room included a pull out couch for the kids and a dining room table to enjoy in-room dining.
Easy Access to Adventure
While there's a world of fun within the resort, the adventure extends beyond. Its central location offers easy access to downtown Phoenix's twinkling High Street and the wildlife at the Phoenix Zoo.
Whether you want to introduce your children to horseback riding, explore historic sites, or enjoy a family hike, this resort is the perfect starting point.
Creating Cherished Memories
JW Marriott Phoenix Desert Ridge Resort & Spa excels at blending excitement with relaxation, creating the perfect environment for cherished family memories.
Every corner of the resort, every activity offered, and every meal served has a touch of magic, ensuring your family vacation here is more than a trip—it's an enriching experience.
For families seeking a blend of adventure and relaxation, with a dash of luxury, this destination stands out among Phoenix resorts for families.
It's not just a place to stay; it's where family memories blossom, making it the ultimate choice for your next unforgettable family retreat.
Canyon Suites at The Phoenician, A Luxury Collection Resort, Scottsdale
Okay okay, I know that Scottsdale is technically not Phoenix, but you would fly into the Phoenix airport.
And the thing is, if you're seeking luxury that both adults and kids can enjoy, look no further than Canyon Suites at The Phoenician.
It's definitely worth visiting Scottsdale with the entire family. This resort is a pinnacle of elegance, making it a standout among Phoenix resorts for families.
Luxury at Every Turn
From the moment you arrive, the Canyon Suites spell luxury. Each suite is a masterpiece featuring spacious rooms, contemporary decor, and awe-inspiring views of the Sonoran Desert.
Families will appreciate the attention to detail, with amenities catering to guests of all ages. Here, comfort meets elegance, ensuring your family feels pampered throughout your stay.
Pools and Recreation
The main attraction for our family is always an outdoor pool. The Canyon Suites offer a spectacular, family-friendly pool area surrounded by Paradise Valley. But the fun doesn't stop with the pool.
On-site activities include friendly tennis matches, a par 71 golf course, two pickleball courts, and movement studio. This luxury resort understands that the best family vacations in Phoenix involve a mix of relaxation and playful moments.
Game Room
Among the Phoenix resorts for families, Canyon Suites created a dedicated foot kids' entertainment room that's 2,100+ square feet. They've got video games, foosball, board games, and even a pool table. If your kids need a great place to get out of the sun there is no shortage of things to do in the game room.
Culinary Excellence
Feast on culinary delights at the resort's collection of restaurants. Luxury dining at J&G Steakhouse is the perfect place to soak in the views of Scottsdale.
Sit down for an English tea service including tea sandwiches and beautiful desserts. Marriott Bonvoy elite guests will enjoy complimentary breakfast in the Canyon Lounge which boasts views of Camelback Mountain.
Serenity of a Spa
Who says spas aren't for kids? At Canyon Suites, the whole family can indulge in tailored spa experiences. Enjoy mother-daughter pamper days or father-son relaxation. The hot and cold hydrotherapy sets this resort apart from other family-friendly resorts with luxurious spas in Phoenix.
?Harris the Hawk
A distinctly Phoenician experience is an up close and personal visit with Harris the Hawk. On Saturdays you can meet and greet with this iconic bird.
Discovering Scottsdale
Nestled near Camelback Mountain, the resort is an ideal gateway to exploring Scottsdale's treasures. Take short drives to cultural attractions such as Scottsdale Museum of Contemporary Art or Scottsdale Center for Performing Arts.
The resort's convenient location means easy access to experiences that will enrich your family's vacation.
Where Family Moments Become Treasured Memories
Canyon Suites at The Phoenician excels in creating an atmosphere where luxury and family activities blend seamlessly. It's more than a place to stay; it's a place where every member of the family feels valued, engaged, and relaxed.
If you're browsing Phoenix resorts for families, considering this haven of family-friendly luxury could lead you to your best vacation yet.
Your Unforgettable Family Vacation Starts Here
Ready to embark on a journey that your family will talk about for years to come? Phoenix's resorts for families are the starting point for a vacation filled with laughter, discovery, and relaxation.
Dive into Fun with Water Adventures
The kids' excitement at the sight of sprawling water slides, splash pad, or water playground on a sunny day will make you feel like a successful parent.
Phoenix resorts for families boast some of the most thrilling water parks, complete with lazy rivers for a gentle raft ride and wave pools to ignite the sensation of the ocean.
It's the ultimate water-infused fun your whole family will adore!
Discover the Thrill of the Outdoors
Phoenix isn't just about luxurious resorts; it's a haven for outdoor activities.
Embrace the adventurer within with family-friendly explorations of the picturesque Sonoran Desert, horseback riding under the vast Arizona sky, or hiking up the trails of the Phoenix Mountain Preserve.
It's more than a stay; it's outdoor adventures that imprint lasting memories.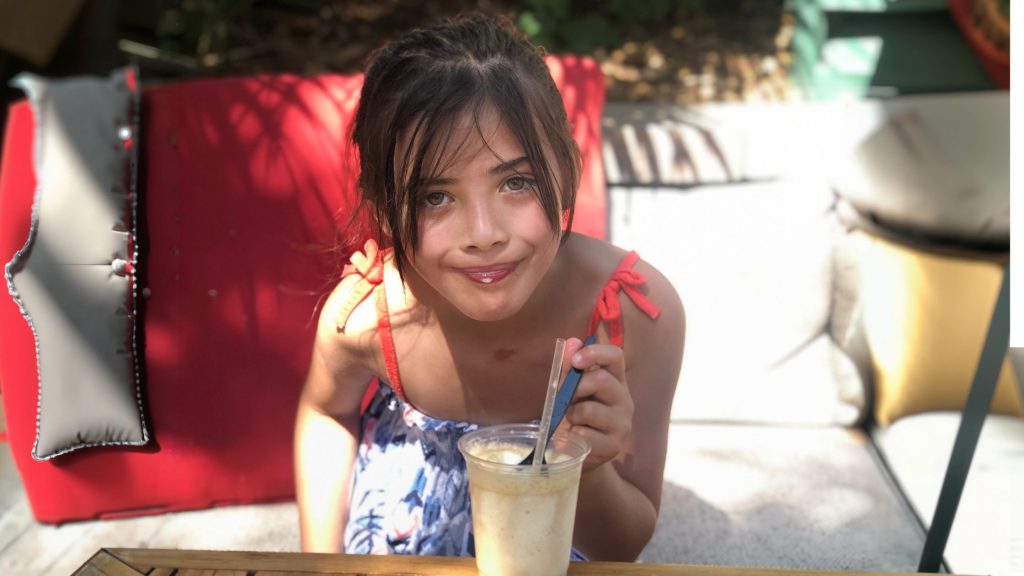 Indulge in Culinary Excursions
A family that eats together stays together! Phoenix resorts for families present a smorgasbord of dining options, offering everything from gourmet meals to snacks on the go.
Whether you're sharing a pizza poolside or dressing up for a fine dining experience. These culinary moments stitch unforgettable family memories.
Unwind with Family-friendly Amenities
After an activity-filled day, nothing beats watching a movie together in the comfort of your spacious room or challenging each other to board games borrowed from the lobby.
The best resorts understand that downtime is a crucial part of any vacation, ensuring you have all you need within easy reach.
Explore Beyond the Resort
Take advantage of the resorts' convenient locations by planning day trips to explore local attractions.
A short drive could take you to the awe-inspiring Grand Canyon or the bustling streets of Old Town Scottsdale.
These popular destinations are each a story waiting to be a part of your family's history.
Capture Every Moment
Remember to take lots of photos! Amidst the fun and chaos of family vacations, it's easy to forget to capture these moments.
Whether you're lounging by the pool, enjoying the sunset, or playing some miniature golf, each snapshot becomes a priceless memento.
The Adventure of a Lifetime Awaits!
In the mosaic of life, family vacations are the vibrant pieces that bring color to our days.
The Phoenix resorts for families are the perfect backdrop for these precious escapades, promising an amalgam of adventure, relaxation, and joy.
So, why wait any longer? Dive into the planning and prepare for the unforgettable family journey that awaits in Phoenix!
FAQ: Phoenix Resorts for Families