Are you planning for your next family vacation and cannot think of where your teenage boy or girl wants to visit? Finding the best vacation spots for teens can be a bit of a challenge.
Let's be honest; we all know the adolescent years can be… well, unpredictable. Teens want excitement, adventure, and, most of all, Instagram-worthy moments. What a dilemma for any parent.
You're in the right place!
From thrilling theme parks to beautiful beaches, the world is brimming with destinations that aren't just "okay" but are downright brag-worthy. Whether your teen is into the great outdoors of national parks or the vibrant energy of big cities, we've got the lowdown on the best places to have them texting their friends in excitement.
Skip to:
12 Best Vacation Spots for Teens
Planning Tips for the Perfect Teen Vacation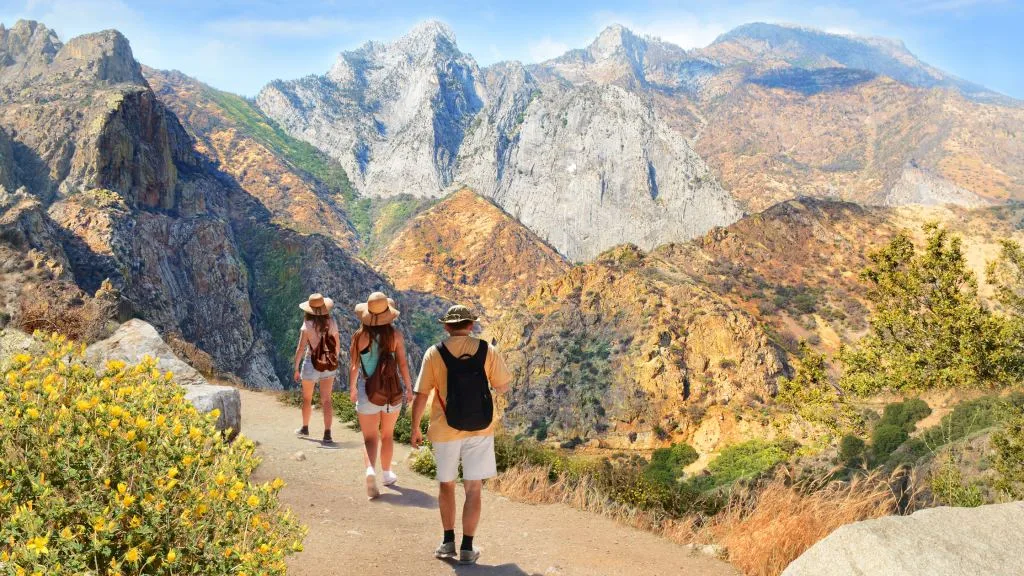 How to Choose the Best Vacation Spots for Teens
We've dived deep, researching destinations that offer a mix of fun activities, unique experiences, and, of course, those perfect photo ops. So, grab a good book, get comfy, and explore some of the best family vacation spots to ensure quality time with your teens while giving them memories to rave about.
Ready to dive into some of the most wonderful places that will make your teen's (and the whole family's) heart race? Let's embark on this journey together and discover spots where the entire family will have a great time. Whether you are looking for an all-inclusive resort or a road trip filled with natural beauty, our list of the best vacation spots for teens promises not to disappoint.
Stay tuned because, by the end of this guide, you'll be equipped with the best destinations your teens will love and want to share. Happy travels!
Understand Their Interests
First things first, consider your teen's hobbies and passions. Are they all about water sports or drawn to the great outdoors with activities like mountain biking or horseback riding?
Maybe they're all about the hustle and bustle of big cities like New York City with attractions such as the Empire State Building and Times Square. Knowing what sparks their interest is a great way to start.
Go Beyond the Usual
Don't just stick to the familiar; explore new things! Teens love discovering new experiences. Consider destinations that offer a mix of adventure and culture.
From the rich local culture of places like Costa Rica to the natural wonders of Yellowstone National Park, there's a whole world waiting.
Social Media & Tech Factor
Let's face it: Did it even happen if it's not on their Instagram or TikTok? Choose destinations with picturesque views, vibrant downtown areas, and iconic landmarks. Think about spots that would look amazing on their feed – be it the pristine beaches of Myrtle Beach or the majestic beauty of Lake Tahoe.
Older kids might want to ride jet skis or take selfies on the Brooklyn bridge. Teenagers are likely to want social videos of themselves in Waikiki beach, being in an outdoor pool, or in any beautiful scenery.
Engage & Collaborate
The best family vacation ideas come when everyone gets a say. Engage your teen in the planning process. Ask them about their bucket list places or activities they've always wanted to try.
Whether it's scuba diving in the clear blue waters or catching live music in a small town, their input is invaluable.
Value for Money
While we all want the best for our kids, finding destinations with the best value is essential. It doesn't mean cheap but rather places to enjoy various activities without breaking the bank.
Consider inclusive resorts or destinations with plenty of free or affordable attractions. Remember, the best things in life aren't always the priciest. The best vacation spots for teens will always fit anyone family's budget for adventure.
Safety First
Make sure the chosen destination is safe for teen activities. This means low crime rates and ensuring the locale offers safe recreational activities and excursions.
Avoid a city's downtown area if it seem sketchy. The best family vacations mean everyone comes home safe and healthy.
Consider the Educational Angle
Why not mix fun with learning? Think of places that offer entertainment and education – like historical sites, museums, or natural wonders.
The best vacations tend to be educational. Every corner of the globe, including the US's west coast and east coast, has so much to teach.
Peer Review Matters
Ask around! Friends, family, or online communities might offer insights into teen-approved destinations you haven't considered.
You might get amazing recommendations like the great smoky mountains national park or the Taipei 101 building.
Don't Overlook Budgeting
Teens love shopping, eating out, and trying new activities. Ensure the chosen spot doesn't break the bank by accounting for additional expenses. Check for discounts if you plan on pricey places like Walt Disney World resorts. Look out for discounts on the best family vacation destinations package for specific countries. A good time while visiting any place should not break the bank.
Remember, the ideal spot balances teen desires with practical considerations. These will steer you towards vacation spots that guarantee teen bragging rights.
12 Best Vacation Spots for Teens (That They'll Rave About!)
Teens have diverse tastes, from bustling cities' neon lights to nature reserves' serene landscapes. Finding that perfect vacation spot they'll enjoy and rave about with friends can be challenging. But fret not! We've got you covered. Dive into our curated list of 12 destinations that promise fun, adventure, and Instagram-worthy moments for every kind of teen out there and kids of all ages.
1. For the Beach Bum: Myrtle Beach, South Carolina
Sun, Sand, and Surfing Fun
Picture this: miles of golden sandy beaches, waves crashing in rhythmic patterns, and the sun casting its golden hue over the vast ocean. Myrtle Beach, South Carolina, is the dream destination for every beach lover.
It's a beach bum's paradise, from sunbathing to building sandcastles or catching a wave. Definitely a great place for anyone who loves the sand and surf.
Activities Galore: Beyond the Shore
But there's more to Myrtle Beach than just the shoreline. Dive into a variety of water sports, from jet-skiing to parasailing.
Or maybe explore the myriad of amusement parks like the famous Myrtle Waves Water Park, ensuring adrenaline-pumping fun.
Nightlife and Entertainment:
When the sun sets, Myrtle Beach comes alive with a vibrant nightlife. Teenagers can groove to the music at beachfront bars, catch a live show at the Carolina Opry, or simply stroll along the Myrtle Beach Boardwalk, lit up with dazzling lights.
Mingle with Marine Life: Ripley's Aquarium
And let's not forget the enchanting world beneath the waves. Ripley's Aquarium offers a mesmerizing view of marine life, from graceful stingrays to vibrant tropical fish. It's a perfect spot for teens who love the aquatic realm.
Myrtle Beach isn't just another beach destination; it's a universe of fun, frolic, and fantastic memories waiting to unfold. If your teen is a beach lover, this South Carolina gem will make them rave about their holiday for years. Dive in and let the waves of enjoyment wash over you!
2. The Thrill Chaser: Theme Parks in Orlando, Florida
Roller Coasters and Fantasy Worlds
Orlando, Florida: A city synonymous with exhilarating rides, enchanting fantasies, and electrifying parades. If your teen thrives on adrenaline and dreams in technicolor, Orlando's theme parks are their ultimate playground.
Diverse Parks for Every Taste
Orlando is an array of adventures from the magical realms of Disney's Magic Kingdom to the cinematic wonders at Universal Studios. It is one of the best vacation spots for teens in Florida who are into thrill rides.
Tinley Park is one of the many water parks for aquatic fun in this city. Every corner beckons with a promise of a new thrill, story, and world to dive into.
?Amusement parks for every family member can be found within a day trips ride from Orlando.
Innovative Rides: Pushing Boundaries
But it's not just about the classics. The city's parks constantly evolve, introducing state-of-the-art rides that push the limits of technology and imagination. Whether battling aliens in cutting-edge VR attractions or soaring through the skies on hyper-coasters, Orlando keeps the thrill-seekers on their toes.
Shop, Dine, Revel: Beyond the Rides
When the rides wind down, the entertainment doesn't stop. Universal CityWalk and Disney Springs teem with vibrant nightlife, delicious dining spots, and unique shopping experiences. There's never a dull moment, even off the roller coaster tracks.
In Orlando, Florida, dreams meet reality, and thrills are everywhere. For the teen who loves heart-pounding excitement and immersive experiences, this is the vacation destination they'll talk about for ages. Buckle up and embark on an unforgettable journey of fun and fantasy!
3. The Nature Lover: Yellowstone National Park
Untamed Beauty and Breathtaking Wonders
Yellowstone National Park: America's first and arguably most iconic national park. This vast expanse is nothing short of paradise for teens with a penchant for the great outdoors and natural wonders.
Every corner brims with untamed beauty, offering a fresh breath of pure, untouched nature.
Gushing Geysers and Colorful Hot Springs
The park is famed for its geothermal wonders. The iconic Old Faithful geyser is a must-see with its predictable eruptions.
But, beyond this legendary fountain, the park is dotted with bubbling hot springs in surreal colors, gushing geysers, and steam vents that paint a picture of Earth's fiery underbelly.
A Diverse Sanctuary of Wildlife
Yellowstone isn't just about landscapes; it's a sanctuary teeming with wildlife. From grazing bison herds and elusive wolves to majestic eagles and bears, it's a haven for nature enthusiasts.
With each visit, there's a chance to spot, photograph, and marvel at the park's many residents in their natural habitat. Yellowstone is one of the best vacation spots for teens into animals or the local wildlife.
Hiking, Camping, and Star-Gazing: Embrace the Wilderness
With miles of hiking trails, ranging from leisurely paths to challenging terrains, teens can truly embrace the wild. Setting up camp under the stars, sharing stories by the campfire, and lying back to witness the vast Milky Way are memories that stay for life.
Yellowstone National Park is the perfect place for teens to connect with nature, learn about ecology, and be in awe of our planet's wonders. It's not just a vacation spot; it's an experience that fosters appreciation, respect, and love for the environment. Get those hiking boots ready and dive deep into the heart of nature's best family vacation spot!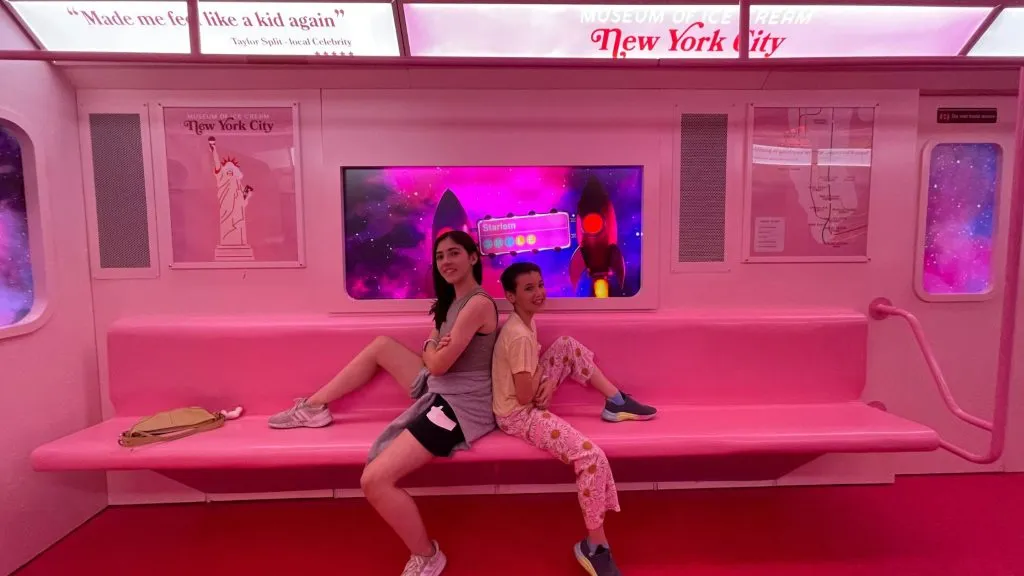 4. The Urban Explorer: New York City
Concrete Jungles and Towering Skyscrapers
There's no city quite like New York City. A metropolis that never sleeps, it's a magnet for teens yearning for an urban adventure.
Towering skyscrapers, pulsating energy, and streets bursting with stories – NYC is the ultimate playground for the urban explorer.
From Times Square to Central Park
Begin at the neon-lit epicenter, Times Square. Lights, billboards, and that unmistakable buzz make it the city's heartbeat.
Just a short walk away, Central Park offers a sprawling green escape. Here, you can row on the lake, catch an open-air concert, or simply people-watch from iconic spots like Bethesda Terrace.
Broadway, Museums, and More
The cultural allure? Unparalleled. Broadway beckons with its marquee lights, showcasing world-class performances nightly.
Meanwhile, institutions like the Metropolitan Museum of Art and the Museum of Modern Art offer a deep dive into global art and culture.
Diverse Neighborhoods, Global Cuisine
Wandering through NYC's diverse neighborhoods is a journey in itself. From the bohemian vibes of Greenwich Village to the bustling streets of Chinatown, there's a world to discover in every block. And let's not forget the food – from food trucks to upscale restaurants, the city offers a gastronomic world tour.
New York City isn't just another city; it's an ever-evolving mosaic of cultures, histories, and experiences. NYC promises unforgettable memories for teens eager to immerse themselves in urban life and soak in cultural riches. Pack that explorer's spirit and take a bite out of the Big Apple!
5. Adventure Junkies: Jackson Hole, Wyoming
Mountains, Valleys, and Adventures Aplenty
For teens with a thirst for adrenaline and a passion for the great outdoors, Jackson Hole, Wyoming, stands out as the ultimate adventure hotspot.
Set against the dramatic backdrop of the Teton Mountains, Jackson Hole promises heart-pounding escapades and raw, untouched beauty. The immersion to nature makes this one of the best vacation spots for teens in Wyoming.
Skiing, Snowboarding, and Winter Magic
Come winter, the region transforms into a snowy paradise. Slopes beckon ski and snowboard enthusiasts, offering both novices and pros terrains. But there's more – think snowmobiling through snowy trails or sleigh rides amidst elks in the National Elk Refuge. This is the best time to visit Jackson Hole and look for the best ski resort.
White-water rafting and Mountain Biking in Summer
As the snow melts, Jackson Hole reveals its greener side. The Snake River challenges the brave with its tumultuous rapids, making white-water rafting a must-try.
For those who prefer land, mountain biking trails snake through scenic routes, ensuring heart-racing fun.
Wildlife Encounters and Rugged Beauty
But it's not just about adrenaline. Jackson Hole is also a gateway to the Grand Teton and Yellowstone National Parks, where one can encounter majestic wildlife and soak in breathtaking landscapes.
Jackson Hole, Wyoming, is a mecca for adventure seekers, from the slopes to the rivers, from the biking trails to the national parks. Teens looking to challenge themselves and experience nature in its most exhilarating form? Look no further. Grab your gear and let the adventure begin in Jackson Hole!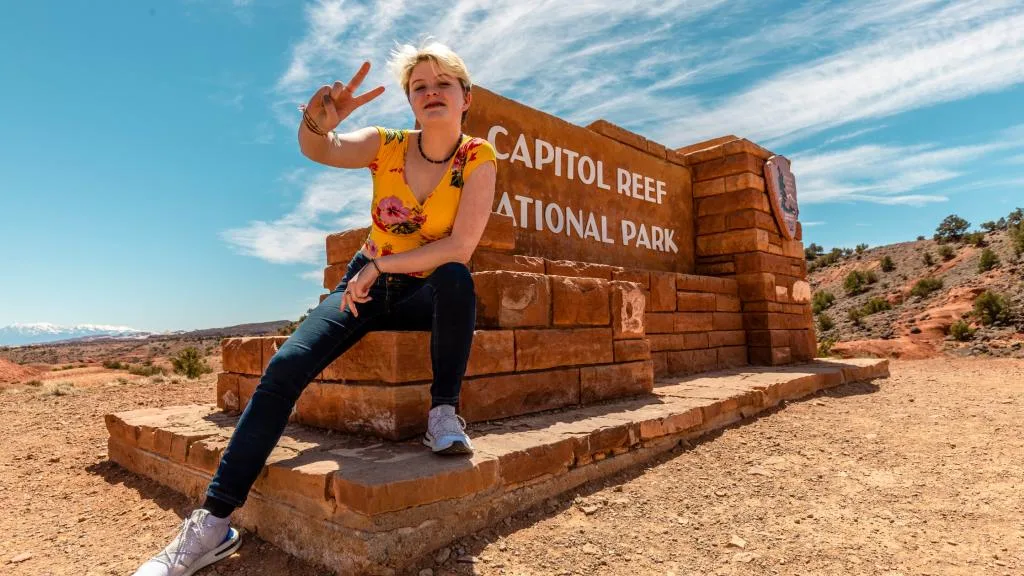 6. The Aquatic Enthusiast: Lake Tahoe, California/Nevada
Crystal Waters and Endless Adventure
Lake Tahoe, straddling the borders of California and Nevada, is a shimmering gem that offers a splash of fun for every water lover. With its deep blue waters set against a panoramic mountain backdrop, it's no wonder teens can't resist the allure of this aquatic paradise.
Swim, Paddle, Dive In!
Dive headfirst into an array of water activities. Whether paddleboarding in the still morning waters, jet-skiing across the vast expanse, or simply taking a refreshing swim, Lake Tahoe delivers.
And let's not forget about diving—explore underwater treasures and get a new perspective of this vast lake.
Cruises and Sunset Views
Board one of Lake Tahoe's scenic cruises. Feel the gentle waves, bask in the golden hues of sunset, and let the serene vistas captivate your soul. Perfect for those Instagram-worthy snaps that'll make friends green with envy!
Beyond the Lake: Hiking and More
But Lake Tahoe isn't just about the water. The surrounding terrain beckons with hiking trails, promising elevated views of the lake's majestic beauty. Plus, with ski resorts around, winter months bring snowy adventures too!
Lake Tahoe seamlessly blends water thrills with mountain adventures, ensuring every teen leaves with stories to share. Lake Tahoe is the ultimate vacation spot for those with a penchant for aquatic and mountain fun. Dive in and let the Lake Tahoe adventures flow!
7. For Culture Vultures: San Diego, California
A Melting Pot of Cultural Delights
San Diego, California, nestled along the Pacific coast, is more than just sandy beaches and surf waves. It's a vibrant city with diverse cultures, rich histories, and artsy corners, making it an irresistible haunt for teens with a flair for all things cultural.
Museums and Historical Sights
Dive into the city's past at the San Diego Museum of Man or marvel at contemporary masterpieces at the Museum of Contemporary Art San Diego.
Balboa Park isn't just a park—it's an institution. This cultural hub is home to over 15 museums, theaters, and the famed San Diego Zoo. A day here? Simply unforgettable.
Festivals and Street Vibes
San Diego's calendar is chock-full of cultural festivals. From the bustling Cinco de Mayo celebrations to the vibrant San Diego Latino Film Festival, there's always something happening.
In Little Italy the streets come alive with music, dance, and food, offering a sensory feast. Your family trip to San Diego gives easy access to both beach and city life. The diverse activity makes this place one of the best vacation spots for teens.
Local Eateries and Global Flavors
Food in San Diego is a cultural journey. From authentic Mexican tacos in Old Town to fresh sushi in the Gaslamp Quarter, taste buds are set for a global tour. Teens will love the mix of local food trucks and upscale eateries, each serving dishes with stories to tell.
San Diego isn't just a destination—it's an experience. For teens with an insatiable curiosity and a love for culture, San Diego promises a trip filled with discovery. So, pack those bags and immerse yourself in the cultural tapestry of San Diego!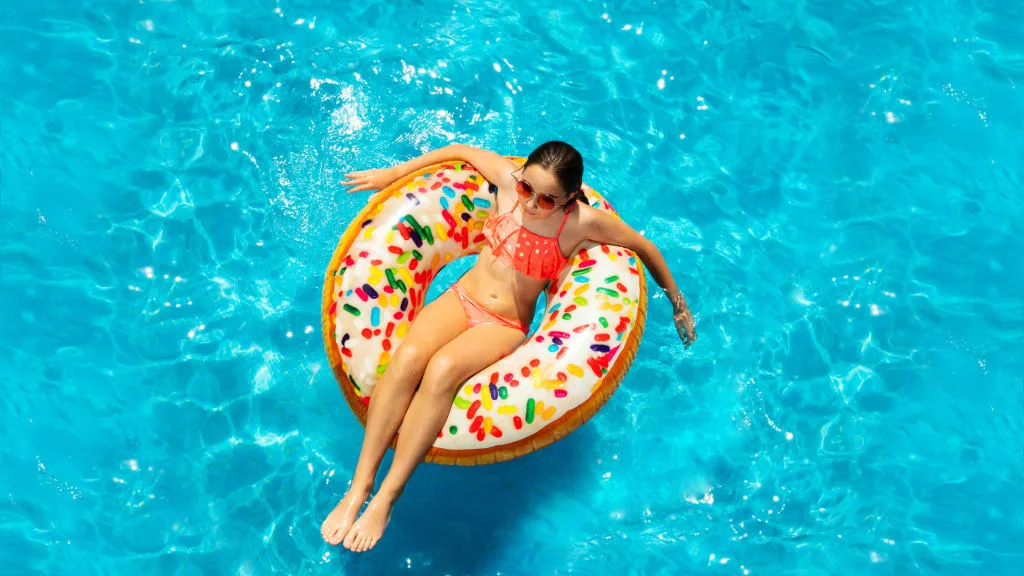 8. The International Traveler: Interlaken, Switzerland
Swiss Splendor Awaits
Dreaming of breathtaking alpine vistas, thrilling outdoor adventures, and a dash of European charm? Look no further than Interlaken, Switzerland.
This picturesque town, sandwiched between two lakes and set against the majestic Alps, is a must-visit spot for teens with a penchant for international escapades.
Adventure at Every Turn
Interlaken is synonymous with adrenaline-pumping activities. Whether it's paragliding over shimmering Lake Thun, skiing down powdery slopes, or hiking amidst the awe-inspiring Jungfrau region, there's no shortage of heart-racing moments here.
There is nothing quite as posh as spending the day skiing in Switzerland and the night soaking in hot tubs overlooking a postcard worthy mountain range.
Swiss Traditions and Delicacies
Experience the heartbeat of Switzerland as you stroll through Interlaken's bustling streets. Relish the melodic chimes of Swiss cowbells, savor decadent Swiss chocolates, and don't miss out on the iconic cheese fondue. Your taste buds are in for a treat!
Journey Beyond with the Swiss Rail
Venture further with the efficient Swiss rail system. It's more than just transport—it's an experience. Crystal-clear windows offer panoramic views of snowy peaks, cascading waterfalls, and idyllic villages. For teens, it's a mesmerizing ride they'll rave about.
Interlaken is more than a destination—it's a magical experience waiting to be explored. For teens eager to stamp their passports and soak in the best of Europe, Interlaken is the place to be. Ready for an international adventure? Switzerland beckons!
9. The Roadtripper: Grand Canyon via the Colorado River
The Open Road to Natural Wonder
The lure of the open road, paired with the majesty of the Grand Canyon and the winding beauty of the Colorado River, promises an unmatched experience.
Roadtrippers, buckle up! This journey will take you through one of the USA's most iconic landscapes. Few things in the United States are more iconic than the Grand Canyon, making this one of the best vacation spots for teens.
A Grand Adventure
As you approach the Grand Canyon, the vast expanse and sheer size will leave you awe-struck. But there's more! The Colorado River, cutting through the canyon's heart, offers endless opportunities for discovery.
White-water rafting, tranquil boat rides, or simply admiring its grandeur from an overlook—it's all up to you. Younger children might love a donkey ride down the canyon while your teens take photos on the glass bottom bridge.
Scenic Stops and Hidden Gems
While the Grand Canyon and the Colorado River are the main attractions, don't miss the scenic detours. Explore rustic towns, indulge in local delicacies, and capture sunsets that paint the sky in various colors. There's beauty at every turn.
Camping Under Starlit Skies
Pitch a tent by the riverbanks or choose a cozy canyon-side campsite. Nights here are magical. The starry canopy is a spectacle with minimal light pollution, and stories around the campfire make memories for a lifetime.
Embarking on a road trip to the Grand Canyon via the Colorado River is an adventure. With ever-changing vistas and heart-pounding experiences, it's the ultimate destination for teens with an insatiable wanderlust. So, pack those bags, hit the road, and let the journey begin!
10. The Sporty Teen: Fenway Park, Boston, Massachusetts
Hitting It Out of the Park in Boston
Step into the realm of legends! Fenway Park isn't just a baseball stadium—it's a testament to the rich sporting heritage of Boston. Sporty teens, this is your ultimate pilgrimage, where history and adrenaline converge.
Visiting Boson in April through September is a great idea, so you can catch a game. Seeing iconic movie locations in person will give your teen constant reminders of your memorable vacation.
A Legacy Like No Other
Founded in 1912, Fenway Park is one of the oldest ballparks in the country. Walking through its corridors is like traveling back in time. Every seat and scoreboard echoes tales of iconic moments and legendary players. This is easily one of the best vacation sports for teens into baseball.
Get Into the Game
While watching the Boston Red Sox in action is an experience, Fenway offers more. Take the behind-the-scenes tour. From the fabled Green Monster to the press box, get up close and personal with the very heart of baseball. And hey, try your hand at batting, or better yet, catch a home run during the game!
Beyond the Ball Game
Boston's love for sports doesn't stop at baseball. Venture outside Fenway and discover the city's other athletic fascinations. If you can't make it during baseball season another great option is catching a Boston Celtics or Bruins game. As a spectator you can participate in the vibrant marathon culture and cheer for the runners before grabbing some deep fried food and a soda.
Fenway Park is more than just a destination; it's a rite of passage for every sport-loving teen. Dive deep into Boston's sporting spirit, and you'll leave with memories that are as timeless as the stadium itself. Gear up, cheer loudly, and make every moment count!
11. The Serenity Seeker: Costa Rica
Find Your Zen in Costa Rica
Dive into a haven of tranquility and unparalleled beauty. Costa Rica, a paradise between the Pacific Ocean and the Caribbean Sea, beckons serenity seekers with its lush landscapes and serene beaches.
Stay at a beach resort or a jungle lodge to enjoy the vast environmental beauty of Costa Rica.
Embrace the Pura Vida
Costa Rica's mantra, "Pura Vida," meaning "pure life," perfectly encapsulates the essence of this tropical oasis. The harmony between nature, wildlife, and the human spirit is tangible. Take a deep breath, feel the gentle sea breeze, and let the rhythmic sounds of nature rejuvenate your soul.
Connect with Nature
Rainforests teeming with vibrant wildlife, awe-inspiring volcanoes, and serene beaches await. Consider taking a peaceful yoga retreat near the beach, hiking through the mystical Monteverde Cloud Forest, or simply lounging on the pristine sands of Manuel Antonio.
A Haven of Wellness
More than just its natural wonders, Costa Rica is renowned for its wellness retreats. Think organic meals, holistic spa treatments, and meditation sessions amidst nature. It's the perfect recipe to restore and refresh.
Costa Rica offers an escape, a chance to disconnect from the chaos and reconnect with oneself. A journey here promises scenic beauty and a deeper sense of peace and harmony. Immerse yourself, soak in the serenity, and let Costa Rica's pura vida spirit envelop you.
12. The Cruise Lover: Disney Cruise Line
Set Sail with Magic on the Horizon
All aboard for an unforgettable adventure! Disney Cruise Line combines the magic of Disney with the thrill of cruising, crafting an experience your teen won't stop talking about. Cruise lines have really stepped up their teen entertainment offerings these days.
More than Just a Cruise
It's not just about the destinations; it's the journey. Onboard, teens will find a blend of world-class entertainment, thrilling activities, and iconic characters. Every corner of the ship brims with enchantment and excitement.
Teen-Specific Adventures Await
Are you worried your teen might feel out of place among younger kids? Fear not. Disney Cruise Line boasts exclusive teen clubs and hangout spots, ensuring they find their tribe. From video games to dance parties, there's no room for boredom.
Exotic Destinations Beckon
Set sail to tropical paradises, historic European ports, or the dreamy Bahamas. With diverse itineraries, your family can explore the world, one port at a time, all while being enveloped in Disney's unparalleled magic.
Let the waves of adventure sweep you away. Disney Cruise Line isn't just a vacation; it's a voyage into a world of wonder and whimsy. This is the ultimate escape for the teen who thrives on excitement and dreams in technicolor.
Planning Tips for the Perfect Teen Vacation
Balancing Relaxation and Adventure
While teens crave excitement, they also value downtime. Strive for a harmonious mix of thrill-seeking activities and leisurely pursuits. From bustling city tours to serene beach lounging, find the right balance.
Flexibility is Key
The perfect vacation spot for teens might require some adaptability. Teens thrive on spontaneity, so leaving room in the itinerary for unexpected detours can be a game-changer.
Schedule Some Downtime
While it's tempting to pack the agenda, remember that teens (like all of us) need moments to relax. Designate some time for lounging or personal exploration.
Accommodate Dietary Preferences
With many teens embracing vegan, vegetarian, or other specific diets, research food options beforehand. Make sure the chosen vacation spot caters to diverse dietary needs.
Prioritize Connectivity
The digital era means teens love to stay connected. Whether they're uploading their latest adventure to Instagram or Snapchat, ensure accommodations have robust Wi-Fi.
Travel Gear Matters
Ensure your teen has the right gear for the trip. This might mean investing in a good-quality backpack, comfortable shoes, or tech accessories.
Encourage Journaling or Vlogging
Help your teen capture memories by encouraging them to keep a journal or start a vlog. This documents the journey and can be a fun activity for them.
Group Activities
While family time is valuable, teens also appreciate interacting with peers. Check if group activities or tours are suitable for their age group at your destination.
Pre-book Essentials
For popular vacation spots for teens, it's often wise to pre-book experiences or activities. This ensures availability and might even save some money with early bird discounts.
With these tips in your planning arsenal, crafting the perfect vacation for your teen becomes a breezy task. Remember, it's all about balancing their preferences with practicalities.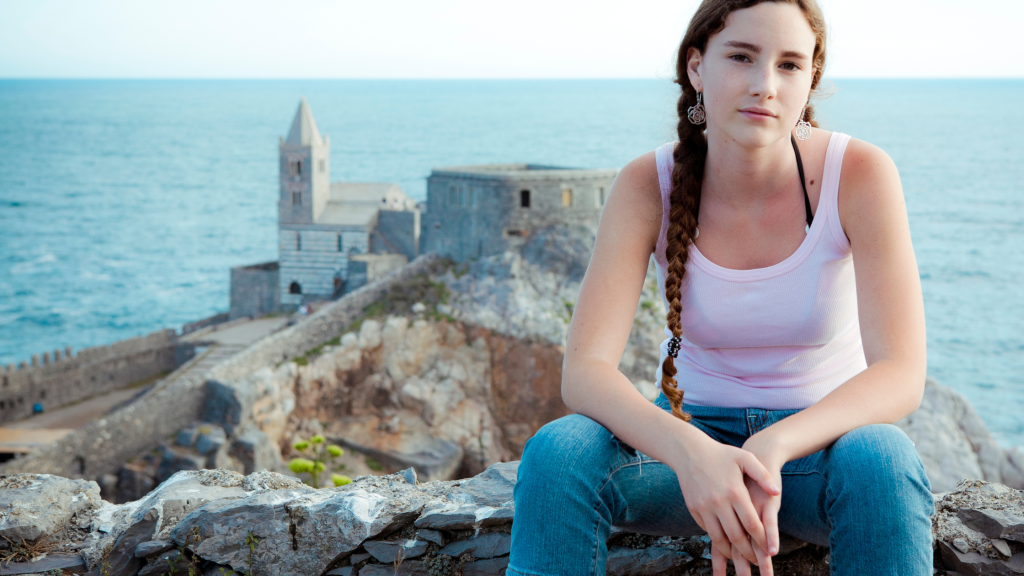 Enjoying the Best Vacation Spots for Teens
As we journeyed through vacation spots and planning tips, it was evident that a teen vacation is a unique beast. Whether your teen is a beach bum, an urban explorer, or a serenity seeker, there's a perfect destination waiting.
Tailoring the Experience
Remember, the essence of the ultimate teen vacation lies in tailoring the experience. It's about balancing their desires with practicality, ensuring they have a mix of relaxation, excitement, and freedom.
Share and Relive
After returning, encourage your teen to share their experiences. Maybe it's through a photo album, a blog post, or family storytelling. Reliving those moments strengthens memories and solidifies bonds.
Ready for the Next One?
With the world brimming with plenty of places your teen will love. And who knows? Beach vacations and cultural attractions might just bring out the best in your teen.
Thanks for embarking on this voyage with us. We hope this guide inspires your next teen vacation and brings endless smiles, stories, and unforgettable memories! Safe travels!
Remember, every teen is unique. Keep communication open and prioritize their interests for an unforgettable vacation experience.
FAQs: Vacation Spots Your Teens Will Brag About