Traveling with a baby comes with its own set of adventures. From feeding sessions in airport lounges to impromptu diaper changes in airplane lavatories, it's a whirlwind. But, we're going to uncover the best travel baby bath tub so you can keep your little one clean on vacation.
Ever tried giving a wriggly newborn a sponge bath in a kitchen sink? Or wondered how to handle a wet baby in an adult-sized tub? Well we've got all the best options for your kids portable bath.
I've delved deep, sifting through the latest trends, expert advice, and hands-on reviews to bring you the scoop on the best travel baby tub options. Whether you're making do with a hotel bathroom sink or hunting for the best inflatable baby bathtub that fits in your luggage, this guide has got you covered.
And let's face it, with the ever-growing list of baby gear, adding a portable baby bathtub might feel like just another item to pack. But when you're in a small space, far from the comforts of your regular tub, you'll quickly see its value. It's about ensuring clean water, the right water temperature, and above all, your baby's safety and comfort.
Skip to:
Making Bath Time Convenient on the Go
Traveling often tosses us into unfamiliar locations. The only downside is that you might not know in advance if the bathroom situation will work for bathing your newborn. Having your own travel newborn bathtub is the best way to alleviate stress during family trips.
Opt for Accommodations with Baby-friendly Facilities
The simplest trick in the book? Book a place that's already set up for babies. Many accommodations these days, sensing the needs of traveling parents, offer rooms with baby-friendly amenities.
Whether it's a full-size tub or double sinks spacious enough for sink baths, having built-in facilities is most convenient.
Plus, it means one less thing to pack! But here's the catch: not all places will have these perks or they might not be up to your standards. It's always a good idea to check reviews and maybe even ring up the place before you book.
Get Creative with Your Surroundings
If you've ever given yournewborn baby a bath in a large sink, you know it's both an art and a science. Using what's available, like the kitchen sink, can raise your blood pressure. Just ensure you have a non-slip base and keep all essentials within arm's reach. It's crucial, though, to be aware of the water level and temperature.
Embrace the Best Travel Baby Bath Tub Options
Now, here's where things get interesting. With the rise of portable baby bathtubs, like the inflatable tub or the ergonomic Puj Flyte, you're spoilt for choice. These tubs are designed with the traveling parent in mind – compact, easy to pack, and quick to set up. They often come with features like drain plugs for easy water removal, suction cups for stability, and mildew-resistant mesh material for easy drying. But the best part? They fit various baby's ages, ensuring your infant remains comfortable whether they're in the newborn stage or an active toddler phase.
Delving into the World of Portable Bathtubs for Baby Travel
A mobile lifestyle doesn't mean compromising on comfort, especially for our little ones. When it comes to bath time away from home, the best baby bath tubs can make life so much easier. But with so many types and brands in the market, how do you choose the best baby travel bath tub tailored for your needs?
The Advantages and Disadvantages of Portable Baby Bathtubs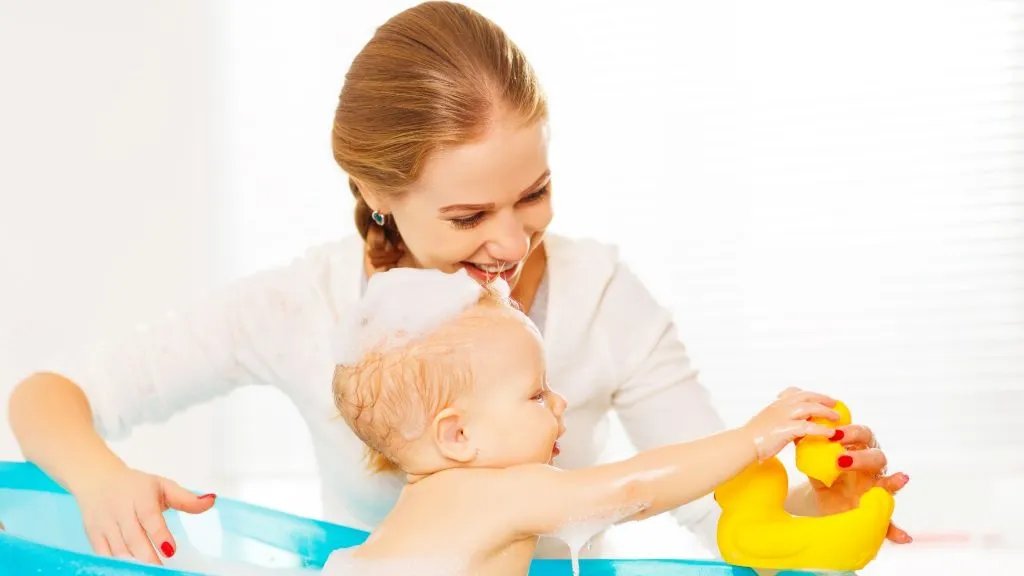 Every solution comes with its set of pros and cons. Knowing them can help you make an informed decision.
Advantages
Convenience on the Go: Whether you're in a hotel room or camping outdoors, a portable baby bathtub ensures your little one has a clean and familiar space to bathe. Especially useful if you're wary of using the regular bathtub in unfamiliar places.
Safety Features: Many of these tubs come with non-slip material, suction cups for added stability, and even indicators for optimal water temperature. Safety for your wriggly newborn or active toddler is paramount.
Adaptable to Baby's Age: From a newborn sling to toddler bathtubs, they are designed to accommodate a growing baby, ensuring comfort at every stage.
Disadvantages
Extra Luggage: Even the most compact tubs will take up some space. If you're tight on luggage space, this might be a consideration.
Setup Time: While many are easy to set up, some might require an air pump or additional time to inflate.
Popular Types of Portable Baby Bathtubs
Inflatable Bathtubs
Lightweight and ultra-portable, inflatable baby bathtubs are a great option for those with limited space. They typically come with a drain hole for easy dirty water removal and can be deflated for easy storage.
Foldable Bathtubs
Think of these as origami for bath time. They come with a non-toxic material ensuring safety and are easy to dry and store post-bath.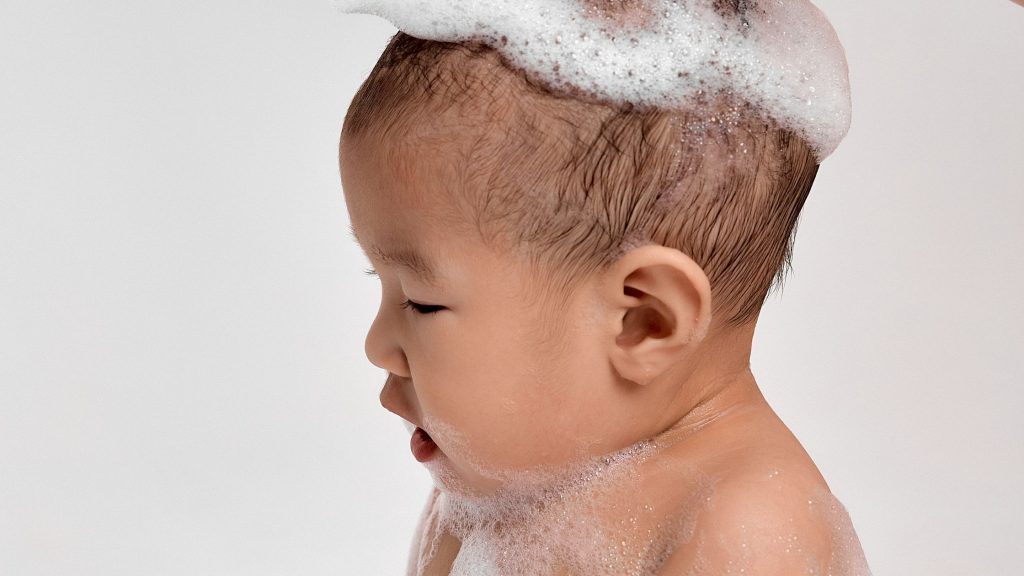 Sink Inserts
These are soft mesh sling or cushioned inserts designed to be placed directly in your bathroom or kitchen sink. They offer extra comfort and are perfect for smaller babies or a newborn baby.
Collapsible Tubs
A hybrid between the foldable and regular infant tub, these offer plenty of room for older babies while still being compact enough for travel.
Bath Seats
For babies that can sit up on their ownsponge baths can be utilized when you don't have much water. Baby bath chairs can easily be used in the main tub or large sink.
In the vast sea of baby gear, choosing the best travel baby bath tub might seem overwhelming. But remember, it's all about understanding your baby's needs and your travel style. Whether it's the convenience of an inflatable tub or the snug fit of a sink insert, the right choice can make bath time fun, safe, and comfortable, no matter where you are.
Top 10 Best Travel Baby Bath Tub Recommendations
There's a reason why parents often dub bath time as 'splash hour' — it's full of fun, giggles, and sometimes, excessive splashing. When you're traveling, ensuring that splash hour remains a joy can be a challenge. Enter the world of the best travel baby bath tub options. After sifting through numerous products, customer reviews, and even giving some a trial run, here's my curated list of the top 10 picks.
1. Best for Sink Washing
Blooming Bath Lotus
The original Blooming Bath has inspired a ton of copy cat baby sink bath wannabes. Designed like a blooming flower, this tub fits perfectly in most kitchen sinks. With its plush petals, it cradles the baby comfortably, ensuring safety with its non-slip surface. Bonus points for being machine washable!
2. Top Pick for Newborns
Puj Flyte
Compact and designed with newborns in mind, the Puj Flyte is a game-changer. It's easy to set up in any bathroom sink and cradles your baby's head gently, providing a secure and comfortable bath experience. There are even Puj Nubs sold separately that allow your Puj Tub to hang dry when it's not in use.
3. Compact Choice
Stokke Flexi Bath
With its slim and lightweight design, the Stokke Flexi Bath is the ultimate travel companion. It offers a non-slip base and an ergonomic design that grows with your baby, ensuring longevity.
4. Best Sit Up Seat
Bebeleh Baby Seat
Older children may prefer to sit up while they are bathed. The Bebeleh Bath Seat is great for sponge baths or play time in the bathroom tub. It comes with safety suction cups to keep the chair in place even in a big tub. You'll have an easy time packing it up for your travels because it comes with it's own storage bag.
5. Best Ergonomic Design
Munchkin Sit and Soak
With a built-in support bump and padded foam backrest, this larger bathtub keeps babies in the perfect position for bath time fun. The Munchkin Sit and Soak allows for easy hanging and drying, making it a great option for on-the-go families.
6.Versatile and Durable
Verybeaty Collapsible Bath Tub
Newborn tubs are necessary during the first years of your babies life, but after that, what do you do with an infant bathtub? The Verybeaty Collapsible Tub goes from good baby bathtub to laundry basket or pet bathtub.
7. For the Little Cartoon Lovers
Disney Inflatable Safety Bathtub
Who said bath time can't be magical? This Disney inflatable tub, adorned with beloved Disney characters, ensures safety with its water temperature display. Its soft cushioned design is perfect for babies who are fans of animated adventures.
8.Best for Space-Saving
Summer Infant Foldaway Tub
With its foldable design and infant insert, the Summer Infant Foldaway Tub caters to both newborns and older babies. The drain plug ensures easy water removal, and its durable material promises longevity.
9. Best for Older Babies
Primo EuroBath
Offering plenty of room, the Primo EuroBath ensures your older babies and active toddlers have ample space to play. Its ergonomic design cradles babies comfortably, and the drain plug makes post-bath cleanup a breeze.
10. Innovative Design
Boon Naked Collapsible Baby Bathtub
With its unique collapsible design and adjustable bump, the Boon Naked bathtub is perfect for growing babies. The drain plug ensures easy water removal, and the non-slip base guarantees safety during splashy adventures.
In the dynamic realm of baby travel gear, finding the best travel baby bath tub can feel like searching for a needle in a haystack. But with the right guidance and a touch of our insights, you're equipped to make bath time on the road as delightful as at home.
Making Bath Time Blissful on the Road
Finding the perfect portable baby bathtub might seem overwhelming amidst the hustle and bustle of packing and planning. Whether you're leaning towards an ergonomic design like the Munchkin Sit, or the convenience of compact option such as the Stokke Flexi Bath, it all boils down to your baby's needs and your travel style.
It's important to remember that while the latest trends and popular reviews can guide you, the best bathtub is the one that feels right for your family. Look for safety features, consider storage and portability, and always prioritize your baby's comfort. A well-chosen tub can make bath time fun, turning it from a mundane task into a joyful ritual, even miles away from home.
As you embark on your next road trip or fly off to a distant destination, armed with the best travel baby bath tub, remember: It's not just about the destination, but also the bubbly, splashy, giggly moments along the way. Safe travels and happy bathing!
FAQs: Travel Baby Bath Tubs