Are you tired of lugging around too many suitcases on your vacations? If you've ever wished for a more streamlined travel experience it's time to learn to pack like a minimalist.
Minimalists thrive on focusing their attention on what matters most in their life. In the case of vacation a minimalist likely desires experiencing new surroundings, soaking in culture, and enjoying tasty food. Nowhere in the vacation plan is wanting stress or inconvenience caused by too many belongings.
In this article you'll learn to say goodbye to over packing and hello to a more relaxed travel experience. Get ready to embrace the minimalist packing strategies.
Messy to Minimalist Online Course
If you can learn to pack for vacation like a minimalist than you keep going on your journey. I went from minimalist traveler to full-time traveler because of minimalism.
Before Your Trip
Prioritize quality over quantity when it comes to luggage. You don't need a matching five piece set like your grandparents generation treasured. Having one carry-on size and one checked size luggage is enough. Look for durable, light, four wheeled bags in a unique color.
Packing in an organized way can help you bring more. Use packing cubes or compression bags if you need to shrink down bulky items like down jackets for a winter destination.
Prior to the emotional overwhelm and frenzy of the impending trip, create a detailed list of necessities. Don't just put your makeup kit on the list, be detailed with the exact items that needs to be in the makeup bag. Toting extra palettes, brushes, or eyeshadows around the planet might not seem like a big deal, but every ounce lighter helps.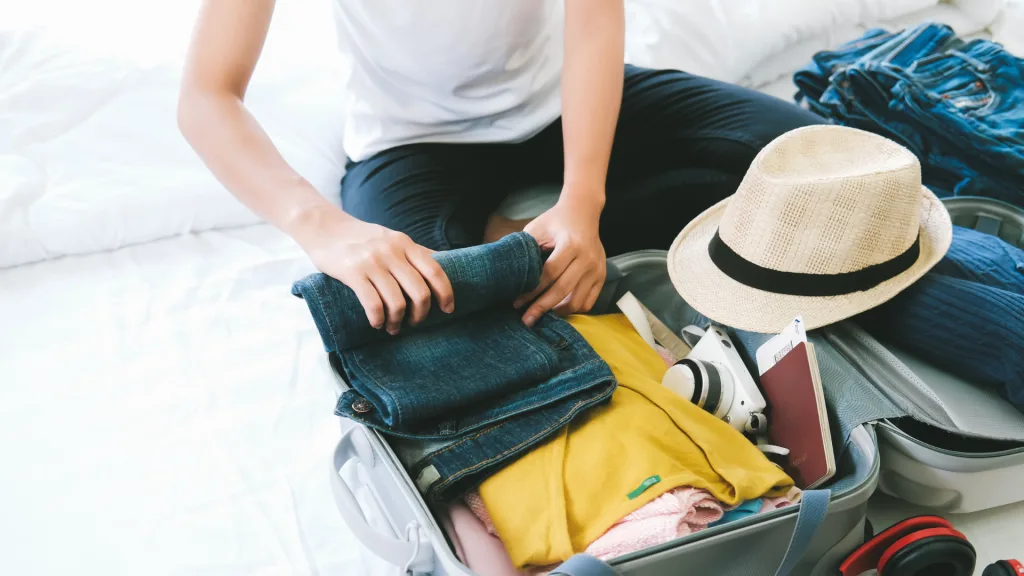 As You Pack
Your wardrobe should stick to one color palette for the entirety of your vacation. Sticking to one color scheme allows you to bring less shoes, less accessories, and less outwear to go with said outfits.
Check the latest weather report and assume it is relatively accurate. Don't pack that skimpy dress to a winter destination on the off chance you get a day of unexpected sun. Planning for unlikely weather is the most common reason for over packing.
Be mindful of activities you will and will not participate in. Don't pack five gym outfits when in all reality you have no intention of hitting the gym. But do pack hiking shoes if you plan to spend a day on the trail.
Look for opportunities to swap out your first choice with an item that can serve multiple functions. Instead of the infinity scarf and a beach wrap, consider a scarf that can also be used as a beach cover.
During Your Trip
Don't pack your suitcase to the gills just because you can. Leave room for items you want to bring back. If you're attending a conference there may be swag given out or you may find a one of a kind treasure you just can't live without.
If you do accumulate new items on your vacation, remember your maximum weight. Wet clothes weigh more than dry clothes, so let those bathing suits and cover-ups dry before packing. Even taking all the hotel toiletries can push you over the brink if you were close to the maximum on the way to your destination.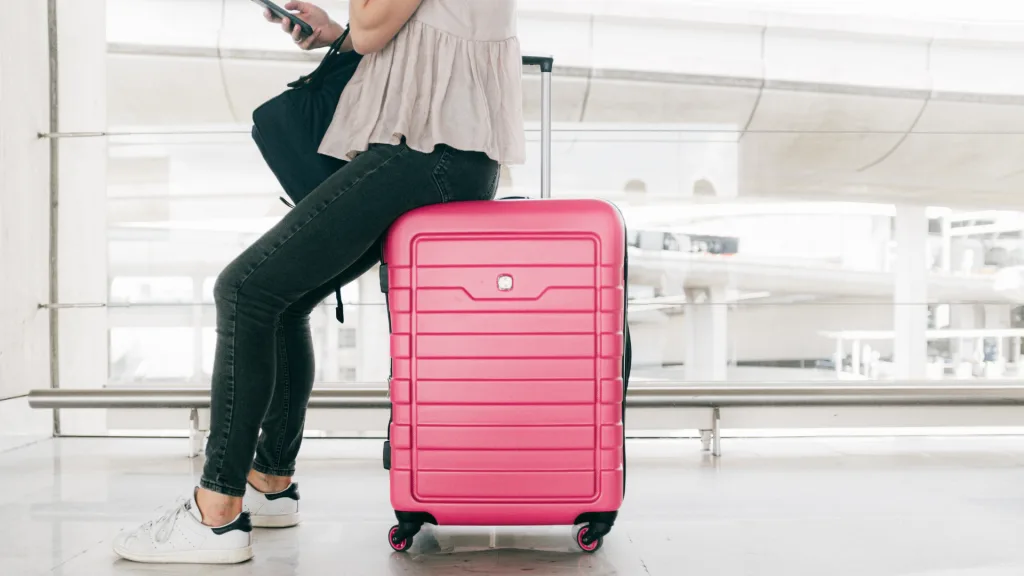 Pack Like a Minimalist
By following these tips, you can pack for your vacation like a minimalist, and have a more comfortable and enjoyable trip. Remember that minimalism is about being mindful of what you bring and using what you need, so you can focus on the experiences and not on possessions.