To everyone who's thought about minimalism in the past but couldn't bring themselves to start because it seems like such a drag, I hear you. There are a freaking lot of steps from where you start to where you want to end up. I want to show you that the journey to becoming a minimalist can be fun.
Starting any new habit is hard. Add in the fact that minimalism has a stigma, can be lonely, and requires a ton of personal effort and I can see why the average person would avoid it.
I use this blog and my social media to make becoming a minimalist as accessible as possible. Everyday I break down big daunting projects into manageable bite sized tasks. Today, I want to highlight some ways to make becoming a minimalist more fun, by using these eight tips.
Need support from a minimalist mentor on your journey? Hop into the course for learning and laughs with Nomad Veronica.
Invite a Friend
Doing things with loved ones is just more fun! Encourage a friend or family member to join you on your minimalism journey.
As you dig into this new lifestyle together with your friend there's a built in person to talk to about it. Getting excited about minimalism and talking to people who don't get it, just isn't as fun.
Make it a Game
Turn your minimizing sessions into something you look forward to. Each session should have unique goals.
Find 20 duplicate items and get rid of 10 of them
Pick 30 items to donate to charity
Eliminate 100 recyclable items
Purge 25 kitchen items
Declutter 6 drawers
Gather 150 objects to sell at a garage sale
Set experience based rewards such as a movie night or trip to the zoo. Blast some music, set a timer, and get to work on your goal. If you have children, make sure you read Get Your Family Involved in Decluttering.
Learn New Skills
Use the decluttering journey to fall down some hobby rabbit holes. As you are clearing out items you haven't seen in years, consider utilizing or fixing that object.
For example, if you find a clarinet, take some lessons to learn or re-learn the instrument. If you run across an old prom dress that you loved but it has a hole in it, take a few sewing lessons. Grandmas old cookbook doesn't just have to sit on a shelf; you can take some cooking lessons and learn to make some of her old recipes.
Give Back
As you declutter your excess items there will be lots of opportunity for reflection about how privileged. you are. Acknowledge how wonderful it is that you have all your survival needs met and you have so much abundance that you can freely give it away.
Women's shelters need your professional attire, surplus toiletries, and unused sample makeup. Technology resource centers will gladly refurbish your old tech and provide underprivileged people that working equipment. Luggage can be donated to the foster care system to allow children to pack their items with dignity as they transition to new living arrangements.
In addition to donating your items, consider giving your money or time as well. The warm fuzzies you feel for being able to help those in need is just as relevant as fun on this journey.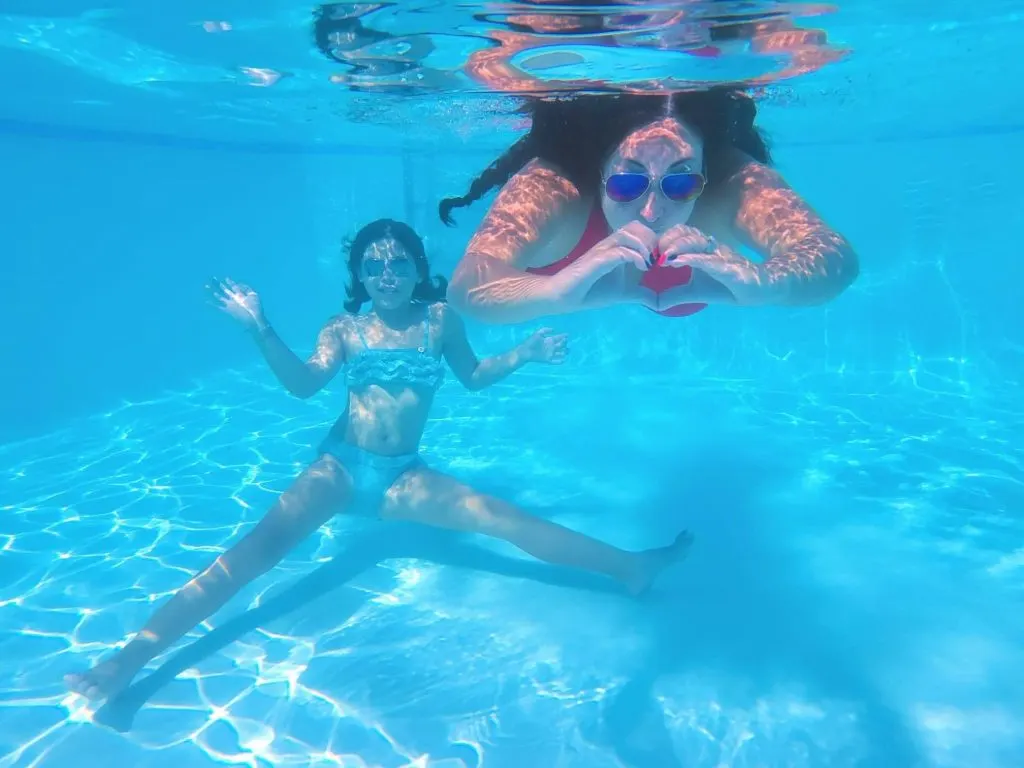 Treat Yo Self
I love a reward. Instead of tangible rewards like a new lipstick or a new pair of shoes, you'll learn to embrace a minimalist reward. A minimalist reward is a fun experience based adventure.
If you're not accustomed to rewarding yourself with experiences, let me be of some assistance. Minimalist fun isn't about shopping it's about doing. The time spent and the activity experienced is the reward. Here are some examples of minimalist rewards:
Getting a pedicure
Enjoying a massage
Going to the aquarium
Reading a new book on Kindle
Seeing the newest rom-com in the theater
Getting a membership to a museum
Taking a photography class
Going skiing for the day
Hiking a local trail
Join a Challenge
Sometimes a little outside pressure can be exhilarating and fun. It's hard to stay motivated and be creative throughout your journey. Hop into a minimalism challenge group to make friends, get new ideas, and for the change of pace.
Naturally, as a minimalist coach, I do minimalism challenges from time to time. March 2023 I'll be running the March Minimalist Challenge as a daily e-mail video. Join the free challenge and get daily decluttering tips and tasks right to your inbox.
Clear Your Mind
Nothing is quite as fun for me as being, stress free. Having less clutter gives me the ability to clear my mind and have absolutely no worries. It is highly underrated to simply exist without expectations.
Don't take minimalism too seriously. There is no right way or wrong way to do it. Becoming a minimalist can be a fun and enjoyable process. Do what works for you all along the way.