Adventure vacations for families offer more than just a break from daily life, they're a great way to bond, learn, and create unforgettable memories together.
Whether it's exploring national parks, enjoying the natural beauty of far-off lands, or trying out new outdoor activities, there's something incredibly special about quality time on an adventure as a family.
And the best part? There's a perfect adventure vacation out there for every family, regardless of your interests or the ages of your kids.
Skip to:
Finding the Perfect Adventure
Choosing an adventure vacation is about finding fun things and the perfect place for your unique family.
It's blending the thrill of outdoor adventures with the safety and comfort that every family member needs.
From the sandy beaches of San Diego to the awe-inspiring landscapes of Yellowstone National Park, and the exotic wildlife encounters in South Africa, we've scoured the globe to bring you a list of adventure vacations that are worth every penny.
Get Ready to Make Memories
So, are you ready to step out of your comfort zone, embrace the great outdoors, and make some magical family memories?
Our best family vacations are ones that we are reminded of constantly. This might be weird, but, every time the kids see somewhere we've been in a movie, they are reminding of that amazing trip.
Here's our curated list of 11 adventure vacations perfect for families. Some are just a short drive away in North America while others will take you on a long flight to pursue bucket list adventures.
You'll find detailed insights, practical advice, and a hearty dose of travel inspiration, all aimed at helping you find the perfect adventure vacations for your family.
Let's turn those travel dreams into reality!
1. Zion National Park, Utah
Zion National Park, a true red rock wonderland and a great option for adventure vacations for families.
In the heart of Utah, you'll find yourself surrounded by towering cliffs, mesmerizing canyons, and a vibrant array of colors that will leave the entire family in awe.
It's a playground for nature enthusiasts and adventure seekers, offering a plethora of activities suitable for all ages and skill levels.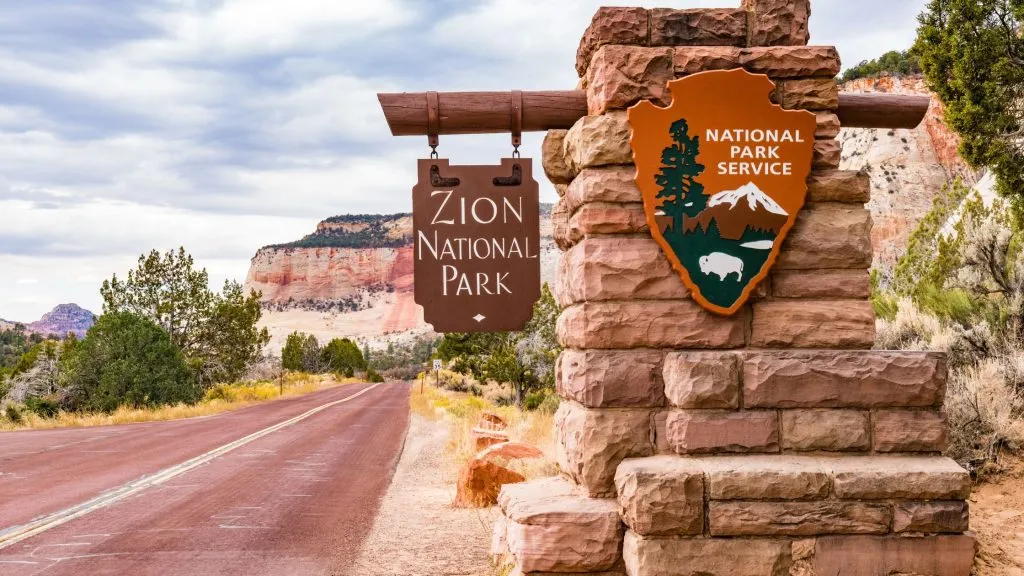 Family-Friendly Adventures Await
Zion is renowned for its scenic beauty and its ability to offer outdoor adventures that are both exciting and accessible.
Take the family on a hike along the Riverside Walk, where the trail is flat, paved, and perfect for young kids.
For those seeking a bit more thrill, the Emerald Pools Trail offers a more difficult hike with stunning payoffs in the form of beautiful waterfalls and shimmering pools.
Connect with Nature and Each Other
As with most state parks you can participate in daily activities with ranger-led programs, where everyone can learn about the park's unique geology, flora, and fauna.
Zion is not just a great place to hike there are plenty of opportunities to connect with like-minded families. Rent a mountain bike and take off with your new friends who are also on family holidays to Utah.
For the more adventurous families, rock climbing and horseback riding opportunities round out your outdoor family vacation in Zion.
Tips and Tricks for a Successful Visit
Planning your visit during the shoulder seasons of spring and fall can help you avoid the crowds and more peacefully enjoy Zion's natural wonders.
Make sure to check the weather conditions and park alerts before heading out on any trails, ensuring a safe and enjoyable experience for the whole family.
Making the Most of Your Zion Adventure
By the end of your visit, you'll understand why Zion National Park is considered one of the best places for family adventure vacations.
With its stunning landscapes, wide range of activities, and opportunities for adventure and learning, Zion promises a fulfilling and unforgettable family trip.
So pack your bags, grab your hiking boots, and get ready to explore one of the most awe-inspiring national parks in the United States!
Remember, adventure vacations for families are all about creating lasting memories and experiencing the joy of the outdoors together.
Zion National Park offers just that, making it a top destination for families looking to embark on an unforgettable adventure.
2. Costa Rica
Costa Rica, the tropical paradise nestled in the heart of Central America, is a dream come true for those who are seeking adventure vacations for families.
With its lush rainforests, stunning coastlines, and vibrant wildlife, this tiny country packs a big punch when it comes to family-friendly outdoor adventures.
Explore the Breathtaking Biodiversity
Costa Rica is like a living textbook of natural wonders, and your family can become students of the jungle.
Hike through the dense rainforests of Manuel Antonio National Park, where you might spot howler monkeys, sloths, and colorful toucans.
And don't forget the beaches – Costa Rica boasts some of the most beautiful in the world, perfect for relaxation and water-based adventures.
Zipline Through the Canopy or Ride Horses on the Beach
One of the best things to do is fly through the treetops on a zip-line tour. Local guides will bring you up to the tops of the trees and strap you in for an iconic ride down.
If your little one doesn't meet the minimum age or weight requirement for a zipline adventure, consider taking a horse ride on the beach.
These activities offer a unique perspective of the country's stunning landscapes and provide unforgettable memories for the whole family.
Wildlife Encounters like Nowhere Else
Costa Rica's commitment to preserving its natural beauty means you'll have countless opportunities to observe unique wildlife.
Imagine your kids' excitement when they see manta rays gliding through the crystal-clear waters or sea turtles nesting on the beaches.
Planning Your Costa Rican Adventure
Costa Rica is a paradise for families of all sizes and ages, from young children to grumpy teens.
When planning your adventure, consider staying in eco-friendly lodges and resorts that offer a combination of comfort and immersion in nature.
Look for guided family tours with expert guides who can help your active family make the most of this stunning destination.
Create Lifelong Memories
Costa Rica's blend of adventure, nature, and wildlife creates a perfect environment for family bonding.
Whether you're exploring dense jungles, soaking up the sun on pristine beaches, or embarking on thrilling adventures, you're guaranteed to create memories that will last a lifetime.
So, pack your sunscreen, hiking boots, and adventurous spirit.
Costa Rica's rainforests, beaches, and wildlife are waiting to be explored by your family.
It's time to make your dream of a tropical paradise adventure come true. Costa Rica is calling, and your adventure vacation for your family is about to begin!
3. Glacier National Park, Montana
Active family vacations are always going to take you to stunning places. Glacier National Park in Montana, is referred to as the "Crown of the Continent," and is an active vacation like no other.
With its breathtaking landscapes, pristine wilderness, and stunning glacial beauty, it offers an ideal setting for unforgettable adventure vacations for families.
The Majesty of Glacier National Park
As you enter the park, you'll be greeted by towering mountain peaks, turquoise lakes, and more than 700 miles of hiking trails.
It's a natural wonderland where families can reconnect with nature and create lasting memories. Glacier National Park is a top choice for families looking to immerse themselves in the great outdoors.
Hike the Trails of Tranquility
For families with kids of all ages, there's a trail for everyone. Don't be overwhelmed by the sheer number of choices.
Choose from easy hikes like the Trail of the Cedars or embark on more challenging adventures like the Highline Trail.
No matter the path you choose, you'll be rewarded with stunning vistas, old-growth forests, and the chance to spot local wildlife like black bears and mountain goats.
Boat Tours and Ranger-Led Programs
Don't miss the opportunity to take a boat tour on one of the park's pristine lakes.
These tours offer unique perspectives of the glacial beauty surrounding you. A local leader will provide equipment and experience as you take in the scenery.
Additionally, ranger-led programs provide educational experiences for kids and adults alike, enhancing your understanding of the park's ecosystem and history.
Timing Your Glacier Adventure
Glacier National Park is best visited during the summer months, from June to September, when the majority of the park's facilities are open, and the weather is mild.
It's essential to plan your trip in advance, especially if you plan to stay within the park or participate in popular activities like horseback riding or guided small group hikes.
A Family Adventure of a Lifetime
Glacier National Park offers families the opportunity to bond, explore, and marvel at the wonders of the natural world together.
It's a place where the entire family can step out of their comfort zones and into the wild.
So, lace up your hiking boots, pack your camera, and prepare to be captivated by the glacial beauty of Montana's crown jewel.
Your family adventure travel of a lifetime is about to begin!
4.Yellowstone National Park
Few places on Earth are as famous as Yellowstone National Park. Nature takes center stage in a captivating display of geothermal wonders.
This iconic park, located primarily in Wyoming but extending into Montana and Idaho, offers families a front-row seat to Mother Nature's spectacular show.
Geothermal Marvels Await
Yellowstone is famous for its geysers, hot springs, and geothermal features that can't be found anywhere else on Earth.
From the awe-inspiring Old Faithful to the vibrant Grand Prismatic Spring, these natural wonders are sure to leave your family in wonder.
Discovering the Park's Wonders
Exploring Yellowstone with your family is like stepping into another world.
Witness the powerful eruptions of geysers, take a dip in a natural hot tub of soothing geothermal hot springs, and marvel at the bubbling mud pots.
These experiences offer an unmatched opportunity for both adventure and education.
Adventure for All Ages
Yellowstone isn't just for intrepid travelers, it's a paradise for families with kids of all ages.
Many of the park's geothermal wonders are easily accessible via boardwalks and short trails, making them perfect for young children and grandparents with limited mobility.
Wildlife Encounters Galore
Apart from its geothermal features, Yellowstone is a wildlife lover's dream.
Keep your eyes peeled for bison, elk, grizzly bears, and more.
Watching these magnificent creatures roam freely in their natural habitat is a thrilling experience for every family member.
Planning Your Yellowstone Adventure
The best time to visit Yellowstone is during the summer, when most roads and facilities are open.
However, shoulder seasons can provide a quieter and equally beautiful experience.
Be sure to check the park's website for any alerts and road conditions before embarking on your adventure.
Creating Lifelong Memories
Yellowstone National Park promises an adventure that blends awe, wonder, and educational experiences.
Your family will return home with a newfound appreciation for the natural world and a treasure trove of memories to cherish forever.
So, pack your hiking boots, your sense of wonder, and get ready to explore this geothermal wonderland with your loved ones.
Your Yellowstone adventure awaits!
5. Grand Canyon, Arizona
Prepare to be awed by the sheer magnitude of the Grand Canyon, a majestic adventure vacation for families waiting to happen in the heart of Arizona.
This iconic natural wonder is more than just a breathtaking view; it's an immersive experience that will leave your family feeling small in the face of nature's grandeur.
A Land of Endless Exploration
The Grand Canyon offers a unique blend of natural beauty and outdoor adventures that cater to families of all sizes and ages.
With its awe-inspiring vistas and vast trail system, it's the perfect destination for families seeking an epic outdoor experience.
Hiking to Unforgettable Views
Hiking is the heart of the Grand Canyon experience, and there's a trail for every skill level.
Families can embark on short, family-friendly hikes like the Rim Trail or challenge themselves with more strenuous adventures like the Bright Angel Trail.
Whichever you choose, you'll be rewarded with breathtaking vistas and opportunities to connect with nature.
Thrilling Adventures Beyond Hiking
While hiking is a highlight, the Grand Canyon offers much more.
Families can explore the canyon by taking a rafting trip down the Colorado River, riding a mule into the canyon, or soaring over its expanse in a helicopter.
These thrilling adventures allow for a unique perspective on this natural wonder.
Timing Your Grand Canyon Visit
The best time to visit the Grand Canyon is during the spring and fall when the weather is pleasant and crowds are thinner.
Summer can be scorching, so don't forget to pack your sunscreen and your patience if you plan to visit during peak season.
Be sure to book accommodations and activities well in advance, as adventure vacations for families always fill up quickly.
Crafting Cherished Family Memories
A family trip to the Grand Canyon is more than just a vacation; it's an opportunity to create lifelong memories.
Whether you're carefully gazing out over the rim, hiking into the depths, or experiencing the thrill of a helicopter ride, the Grand Canyon's majesty will leave an indelible mark on your family's collective memory.
Ready for Grand Adventure?
Now that you're acquainted with the Grand Canyon's grandeur and endless adventures, it's time to pack your bags and head to Arizona.
Get ready for a journey into the heart of one of the world's most magnificent natural wonders – the Grand Canyon!
Along the way, be sure to check out our favorite family resorts in Phoenix.
6. San Diego, California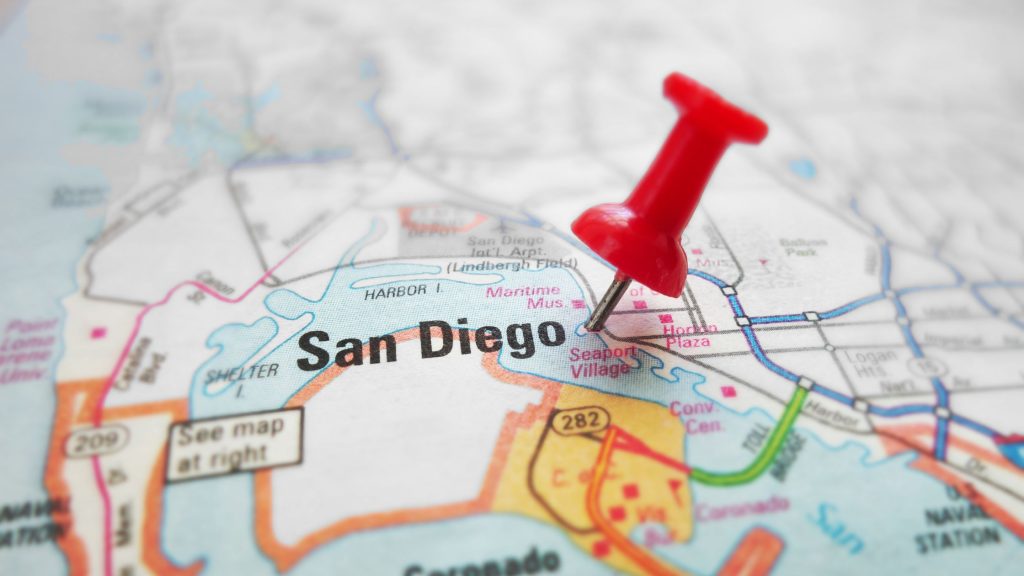 San Diego, California, is the ultimate destination for families seeking sun, surf, and endless family fun.
With its perfect climate, miles of pristine beaches, and a wide array of outdoor activities, it's no wonder that San Diego is a top choice for adventure vacation for families.
Beaches Galore for Family Enjoyment
Start your San Diego adventure on the sandy shores of its world-famous beaches.
Build sandcastles, ride the waves, or simply soak up the sun.
From the bustling Mission Beach to the serene La Jolla Cove, there's a perfect beach for every family.
Biking, Kayaking, and Tide Pooling
San Diego offers plenty of outdoor adventures beyond the beach.
Go for a bike ride and explore the scenic Mission Bay Bike Path where you'll see tons of roller bladders and body builders. Paddle through picturesque sea caves in La Jolla by kayak or embark on a tide-pooling adventure at Cabrillo National Monument.
Immerse in Local Culture
While adventure is at the heart of San Diego, don't miss the opportunity to immerse your family in the local culture.
Visit Balboa Park, home to museums, gardens, and the famous San Diego Zoo.
Explore the historic Gaslamp Quarter and savor delicious seafood at waterfront restaurants.
Tips for Balancing Adventure and Relaxation
San Diego offers the perfect blend of adventure for families and relaxing vacations for mom and dad.
Take breaks in between activities to enjoy downtime with your family.
Many accommodations offer kid-friendly amenities, like pools and hot tubs, allowing you to unwind and rejuvenate.
Preparing for Your San Diego Adventure
San Diego's temperate climate makes it a year-round destination.
However, the summer months are particularly popular.
Plan your trip well in advance and consider staying in family-friendly beachfront resorts or vacation rentals for easy access to the ocean and local attractions.
Get Ready for San Diego Fun
Now that you've discovered the sun, surf, and family fun awaiting in San Diego, it's time to pack your bags and head to the California coast.
Whether you're building sandcastles, kayaking through sea caves, or exploring local culture, San Diego promises a memorable family adventure.
Get ready to embrace the Southern California lifestyle and create lasting memories in the sun-drenched city of San Diego!
7. New Zealand
Welcome to the land of adventure, where thrill-seekers and nature lovers unite.
New Zealand, nestled in the southern Pacific, is a haven for families seeking an adrenaline rush and a deep connection with nature.
Breathtaking Landscapes Await
New Zealand boasts some of the most jaw-dropping landscapes on the planet.
From the rugged Southern Alps to pristine beaches and lush rainforests, this country is a visual feast.
It's an adventure playground with a backdrop that will leave you breathless.
Adventures for Every Age
For younger kids, explore glowworm caves or take a scenic boat ride.
Teens and older children can tackle thrilling activities like bungee jumping, mountain biking, or the world famous zorbing.
Cultural Enrichment and Wildlife Encounters
Beyond adrenaline-pumping adventures, New Zealand offers cultural enrichment and wildlife encounters.
Visit a Maori cultural center to learn about the indigenous culture or embark on a whale-watching tour to witness the majesty of these gentle giants.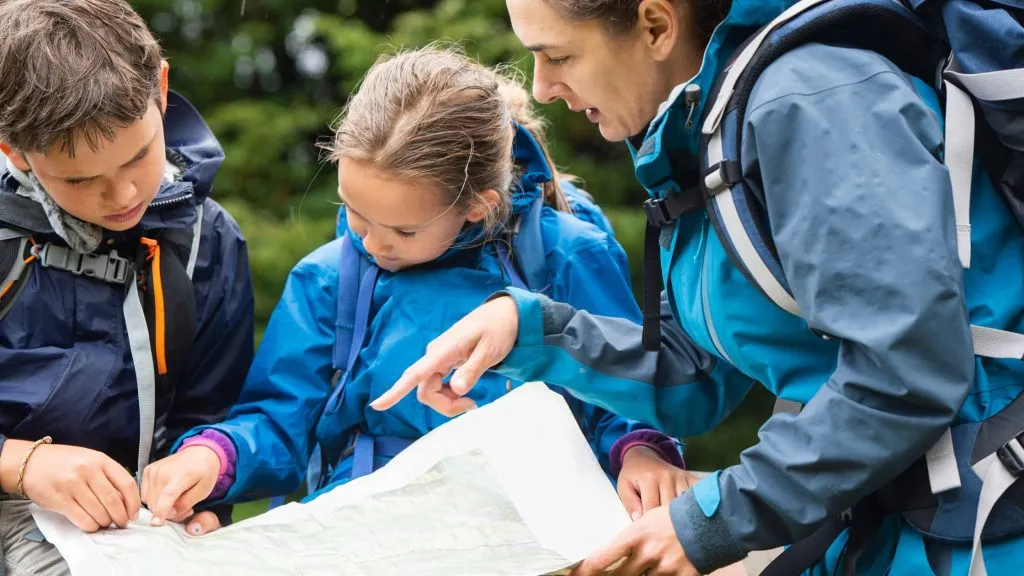 Planning Your Kiwi Adventure
New Zealand's seasons are opposite to those in the northern hemisphere.
While summer is ideal for outdoor adventures, the country offers attractions year-round.
Research and plan ahead, especially if you're considering a road trip or guided adventure tours.
Crafting Unforgettable Memories
New Zealand's diversity of outdoor activities and awe-inspiring landscapes make it the perfect backdrop for family bonding.
Whether you're bungee jumping in Queenstown, hiking through ancient ruins, or exploring the vibrant cities, every moment spent in New Zealand is a memory in the making.
Ready to Embrace Adventure?
Now that you're acquainted with the thrill and natural beauty of New Zealand, it's time to embark on your Down Under adventure.
Pack your suitcases, gather your adventurous spirit, and get ready to create unforgettable memories in a land where adventure awaits at every turn.
New Zealand is calling, and your family adventure is about to begin!
8. South Africa
Most families would love to take an African safari, but the aren't sure where to go or how to do it.
South Africa, a land of unparalleled natural beauty, diverse wildlife, and endless adventure vacation opportunities for families.
Here, you can combine the thrill of a safari with a wide range of outdoor activities suitable for all ages.
The Magic of Safari
A trip to South Africa wouldn't be complete without embarking on a safari adventure.
Witness the "Big Five" – lions, elephants, buffaloes, leopards, and rhinoceros – in their natural habitat.
It's a once-in-a-lifetime experience that will leave your family in awe.
Safaris for Every Age
South Africa's safari lodges and reserves cater to families of all sizes and ages.
Many offer family-friendly accommodations and specialized game drives that focus on engaging younger travelers.
It's an opportunity to connect with nature and instill a love for wildlife in your children.
Beyond Safari: Outdoor Adventures
South Africa offers more than just safari experiences.
Families can explore ancient caves, hike through pristine national parks, or even try their hand at rock climbing.
The diversity of landscapes means there's an adventure for everyone, whether you're seeking thrills or quiet moments in nature.
Preparing for Your South African Adventure
South Africa's climate varies from region to region, so it's essential to plan according to your chosen destinations and the time of year.
Make reservations for safari lodges and activities in advance to ensure availability, especially during peak travel seasons.
Crafting Lifelong Memories
South Africa's combination of safari, adventure, and stunning landscapes promises a family vacation that's both thrilling and educational.
Whether you're tracking wildlife in the bush, exploring caves, or enjoying the vibrant culture of South African cities, your family will return home with cherished memories.
Ready for Safari and Adventure?
Now that you've glimpsed the magic of South Africa, it's time to prepare for your safari and adventure of a lifetime.
Pack your bags, bring your sense of wonder, and get ready to explore a country where wildlife roams freely, and adventure awaits around every corner.
South Africa is calling, and your family adventure is about to begin!
9. Swiss Alps
Welcome to the Swiss Alps, a playground for snow and nature lovers nestled in the heart of Europe.
If your family craves mountain vistas, outdoor thrills, and Alpine charm, this is the destination for you.
Alpine Majesty
The Swiss Alps are renowned for their towering peaks, pristine lakes, and stunning landscapes.
They offer a pristine backdrop for family adventures, whether you're a novice or an experienced mountain enthusiast.
A Family Affair
The Swiss Alps cater to families of all sizes and winter sport skill levels.
Whether you're hiking, skiing, or snowboarding, there are trails and activities designed to suit everyone.
Even younger children can participate in lessons or scenic cable car rides.
Winter Wonderland
The ideal time for adventure vacations for families in Switzerland is in the winter. The Swiss Alps transform into a snow-covered wonderland.
Skiing, snowboarding, and ice skating are just a few of the exhilarating winter activities.
Plus, cozy chalets and hot cocoa by the fire add a touch of warmth to the adventure.
Planning Your Alpine Escape
The best time to visit the Swiss Alps depends on your preferred activities.
Summer is ideal for hiking and enjoying wildflowers, while winter promises iconic snowy adventures.
Plan your trip based on your family's interests and check weather conditions before heading into the mountains.
Creating Timeless Memories
The Swiss Alps provide an unforgettable backdrop for family bonding and adventure.
Whether you're conquering mountain peaks, exploring charming Alpine villages, or simply reveling in the natural beauty, every moment spent in the Swiss Alps is a memory in the making.
Ready to Conquer the Alps?
Now that you've discovered the allure of the Swiss Alps, it's time to pack your bags and prepare for a mountain adventure in the heart of Europe.
With breathtaking scenery, diverse activities, and a sense of Alpine wonder, the Swiss Alps offer an unforgettable family escape.
Get ready to embark on a journey to the heights – your Swiss Alpine adventure awaits!
10. Alaska
Heading up to Alaska, the "Last Frontier" means a vast playground for those seeking unforgettable adventures vacation for families in the great outdoors.
With its rugged wilderness, towering mountains, and diverse wildlife, Alaska promises an extraordinary family exploration.
The Untamed Beauty of Alaska
Alaska's natural beauty is unparalleled.
From the icy glaciers of Glacier Bay to the untamed wilderness of Denali National Park, this state offers breathtaking vistas that will leave your family in awe.
Adventures for Every Age
Alaska's diverse landscapes cater to families with children of all ages.
Take a gentle hike to see the stunning Exit Glacier or embark on a wildlife cruise where kids can spot humpback whales, sea lions, and puffins.
For teens and older children, kayaking among glaciers or exploring the backcountry offer thrilling experiences.
The Call of the Wild
In Alaska, you'll have the chance to witness incredible wildlife in their natural habitats.
Grizzly bears, moose, bald eagles, and more call this wilderness home.
Take guided tours to maximize your chances of encountering these magnificent creatures.
Timing Your Alaska Adventure
The best time to visit Alaska depends on your interests.
Summer offers extended daylight hours for outdoor activities, while winter is perfect for experiencing the Northern Lights and dog sledding.
Research and plan your trip based on your family's preferences.
Crafting Unforgettable Memories
Alaska's rugged charm and remote wilderness promise a family adventure like no other.
Whether you're exploring ancient glaciers, marveling at the wildlife, or discovering the rich native culture, your family will return home with cherished memories.
Ready to Explore the Last Frontier?
Now that you've glimpsed the untamed beauty of Alaska, it's time to prepare for a family exploration in the Last Frontier.
Pack your bags, embrace your sense of adventure, and get ready to embark on a journey through pristine landscapes and untamed wilderness.
Alaska is calling, and your family's adventure of a lifetime awaits!
11. Cairo, Egypt
Step into the past in Cairo, Egypt. You will be in the cradle of ancient civilization and experience a treasure trove of history and culture.
Adventure vacations for families can mean hiking through the world's most iconic locations or 4-wheeling over sand dunes.
Ancient Wonders Await
Cairo is home to some of the world's most iconic monuments. From the awe-inspiring Pyramids of Giza to the enigmatic Sphinx, these ancient wonders have captivated travelers for centuries.
For families with a thirst for knowledge, mystery, and exploration, Cairo promises an adventure steeped in thousands of years of heritage.
Journey Through Time
Cairo's historical gems cater to families of all interests. Dive into the ancient Egyptian world at the Egyptian Museum, or wander through the bustling lanes of Khan El Khalili bazaar, absorbing the vibrant atmosphere and colors.
Be sure to hire a local guide and even a family photographer to capture your intrepid travel adventure.
Tales of Pharaohs and Kings
In Cairo, every corner has a story to tell. Engage in guided tours to uncover the mysteries of the pharaohs, explore historic mosques, and marvel at the Coptic churches.
Young and old alike will be fascinated by the tales of legendary kings and queens. My kids were obsessed with all things Nefertiti.
Planning Your Cairo Excursion
The best time to visit Cairo is during the cooler months from October to April. We visited for the month of December.
However, if you embrace the warmth, the city is a year-round destination. Just remember to stay hydrated and protect yourself from the sun during summer months.
Reliving History Together
Cairo offers an unparalleled opportunity for families to bond over the rich tapestry of history and culture.
Whether you're riding a camel by the great pyramids, discovering ancient artifacts, or enjoying a traditional Egyptian meal, these moments will forever etch in your family's memory.
Ready to Unearth Ancient Secrets?
Now that the allure of Cairo has captured your imagination, it's time to prepare for a journey into the annals of history. With its remarkable monuments, rich tales, and the ever-present spirit of the Nile, Cairo promises an unforgettable adventure for families.
Pack your bags, bring your curiosity, and get ready to delve deep into Egypt's heart. Your Cairo adventure beckons!
Adventure Awaits
Embark on Your Family Adventure
As we conclude our journey through these 11 incredible for family adventure vacations, one thing becomes clear: the world is brimming with opportunities for unforgettable experiences.
Whether you're seeking the thrill of the majesty of the Swiss Alps, or the awe-inspiring beauty of the Grand Canyon, there's a perfect destination waiting for you and your loved ones.
You may also be interested with Best Beaches for Family Vacations to explore many options and make decision for your family adventure.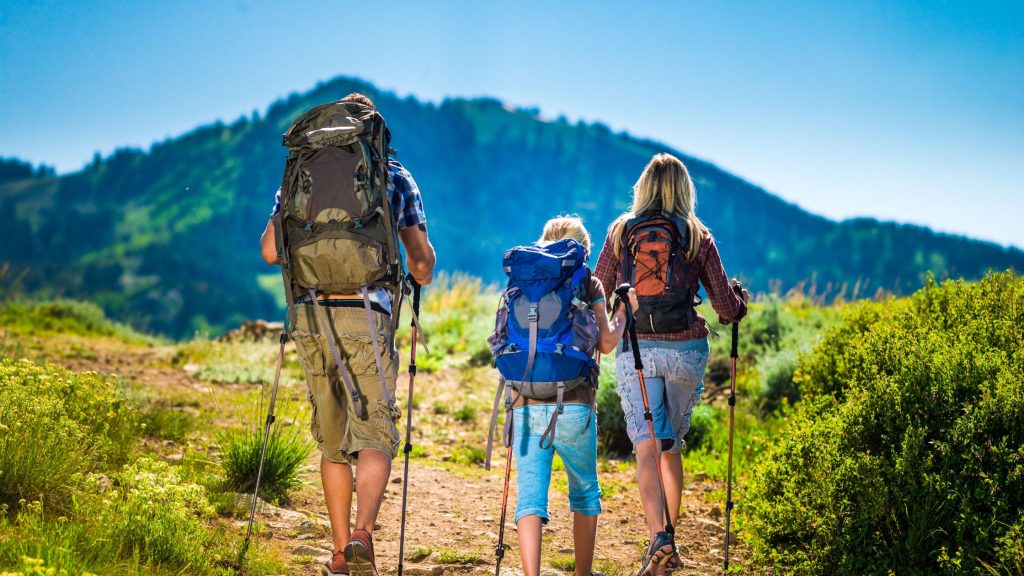 Time to Make Memories
Family adventure vacations are more than just trips; they're opportunities to bond, explore, and create cherished memories.
From the towering peaks of New Zealand to the untamed wilderness of Alaska, each destination offers unique experiences that will leave your family with stories to tell for years to come.
Plan Your Next Adventure
Now that you've explored these 11 incredible adventure vacations for families, it's time to start planning your next getaway.
Consider the interests and ages of your family members, the best time to visit each destination, and the activities that excite you the most.
Stay Adventurous
No matter which destination you choose, remember that adventure is a mindset.
It's about stepping out of your comfort zone, embracing new experiences, and creating connections with the world and each other.
So, pack your bags, bring your sense of wonder, and get ready for a family adventure of a lifetime.
FAQ: Adventure Vacations for Families