Hi, I'm Veronica, mom of two girls who are 5 & 7, I'm also a minimalist. Now that we have that out of the way, I'll tell ya, the most common thing I hear is that moms can't be minimalists. I chalk that assumption up to a misunderstanding of minimalism.
My version of minimalism is more practical than all of your possessions fitting into a backpack. Less physical possessions equals less stress and the ability to live a calmer life. In my experience, all moms could use a little more calm in their life. Let's dig into minimalism for moms.
This year you can focus on how to be a minimalist mom.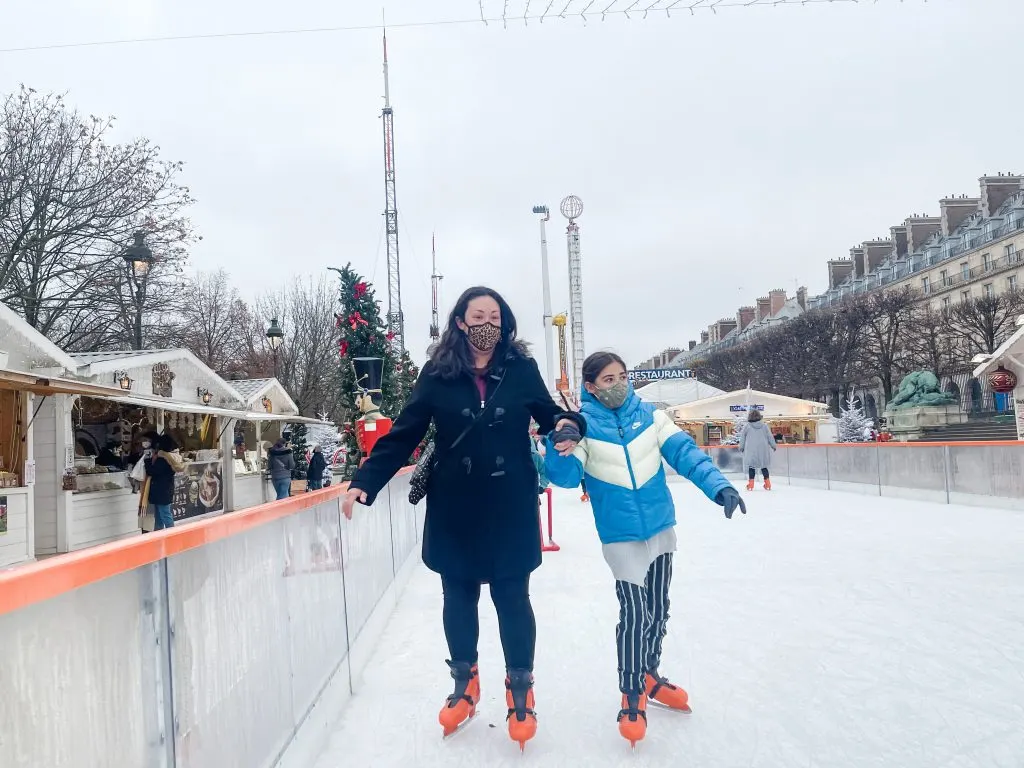 #1 Let Your Child Choose
No matter the age of your children they should have a hand in minimizing their physical possessions. You can lay out all their books in batches and let them pick a certain quantity to keep from each batch.
Ask them to identify their five favorite toys or outfits or room decorations. Just because they identify favorites does not mean you have to get rid of everything else, it's simply a guide. Knowing your child's favorites can both help reduce your current clutter and prevent you from acquiring new unnecessary items.
#2 Mommy Judgement
As you move through an average week keep note of which items get used frequently. Toys that occupy your child's attention the longest are not on the chopping block for minimizing. Part of the beauty of minimalism for moms is that it allows your child to more freely have access to and focus on the items they love the most.
Find the lowest hanging fruit when it comes to toy reduction. Every child has broken toys occupying space in their toy box, ditch those first! If a toy annoys you or a book has some stupid story that triggers you, bye. You are in charge of your space and your space in turn affects your sanity. Learn how to be a minimalist mom for your own sanity.
#3 Keep Up With Aging
It may seem obvious that you should purge items as your child ages out of them, but parents still be having changing tables in their kids closets when they are in grade school. Outgrown clothes are a big culprit of clutter in a child's space as well.
I already know what you're thinking, what if you need it later? If you are still having children, sure, keep the items so you don't have to re-purchase them. But when you are done having kids, it's time to let those items go.
Some of you may have received items from your parents that belonged to you when you were a baby. One or two sentimental outfits probably hit your heart. But for the toys that gave you splinters or the books in disrepair or ratty old stuffed animals, you probably just felt bad about wanting to immediately ditch them.
#4 Recoup Some Money
If you have kids, you have gear. Kids gear including furniture, clothing, toys, feeding supplies, and more can fetch a pretty penny. It takes a little bit of the sting off of purging items if you can get some money in return. Find a local consignment shop, re-sale pop up, or photograph the items and post them for sale online.
Take a few moments and separate out items that are not in great condition. If items are stained, ripped, or damaged they won't be easily sold – so be willing to donate or toss depending on condition.
#5 Focus on Experiences
One of the cornerstones of minimalism for moms is shifting from things to experiences. The item build up happens because you are trying to fill your child's time, but that can also be done through nature, movement, and activities.
My kids became conditioned to ask for experiences as gifts and stop asking for junk at every store we enter. We talk about the importance of travel, friends, and family over a new stuffed animal.
Yes, Moms Can Be Minimalists
I encourage all parents to embrace minimalism for a less stressful home life. It's vital to learn how to become a minimalist mom for overall calm. Having less stuff doesn't mean your child will go without, in fact they will experience more. Worry less about what items your child has and focus more on being present. Enjoy your child, they will never be this young again.