Most people don't believe the term bucket list didn't exist until 2007. It was derived from the common saying, 'kick the bucket' referring to dying. It's never too early to create a bucket list with kids because their dreams, wishes, and desires at every age are worth pursuing.
Think of a bucket list as your kid's wish map to the world. It's a collection of dreams that stretch from making homemade ice cream to having a dance party at a hot springs. Here, every road trip, every day trip, and all the entire summer season can be filled from a list of experiences that your kid creates.
Skip to: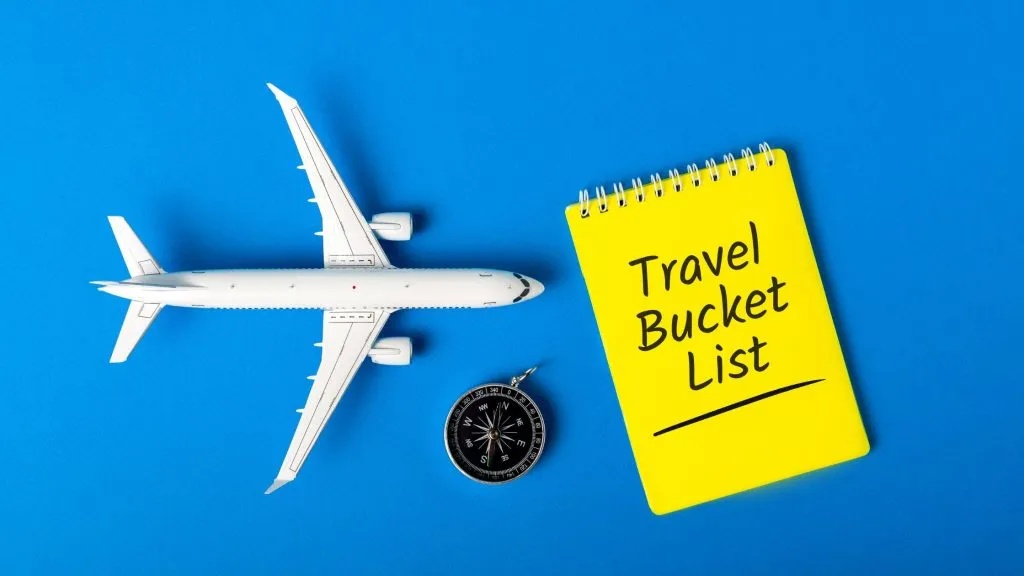 Building Memories One Trip at a Time
Travel isn't just about destinations, it's a perfect opportunity to craft lifelong memories. Whether it's during the hot summer days or the crisp fall evenings, these are the moments that will shape your child's own childhood tales.
Ready, Set, Explore!
So, grab your list of fun activities and start plotting! From the overspray of Niagara Falls to the thumping bass of a live music festival, we're here to guide you through creating the ultimate summer bucket list with kids. And remember, this isn't just any to-do list, it's a passport to memories for the entire family.
Break Free of the Status Quo
So many grown ups avoid great ideas because they are scared, broke, or nervous to try new things. Having kids is the perfect time to use them as motivation to make your list of ideas into reality. All those simple things you wished you could do as a kid can be done vicariously through your kids.
Why Kids Need Their Own Travel Bucket List
The Magic of a Child-Centric Travel List
Embark on a journey of a lifetime with a bucket list with kids. You're creating a list of things as boundless as their imagination, where every checkmark leads to a great time. It's a treasure hunt on a global scale, where the 'X' marks spots from the sunny playgrounds of Central Park to the historical streets of Rome.
Growth Through Exploration
Travel is the classroom of life, and kids are eager students. A bucket list with kids isn't just about fun, it's a creative way to fill the long summer days. Every new and amazing place visited and every unique experience is a lesson that stays forever. It's about turning fun things like a splash pad day into a lesson on water's wonder or a simple visit to the local zoo into a deep dive into biodiversity.
The Joy of Anticipation
The best part about a bucket list with kids? The anticipation! Planning is half the fun. Watching your kids' eyes light up as they point to a destination on the map is priceless. It's not just a list, it's a pledge of quality time and future adventures.
Tailored Journeys for Every Young Heart
Whether it's a scavenger hunt through the streets of New York City or a quiet afternoon at the favorite orchard, these experiences are curated to fit every young wanderer. Your younger children will find joy in the simplest of things, while your older kids will relish the challenge of something like conquering the roller coasters of America's greatest amusement parks.
Let's Make Memories!
So, let's start your own summer bucket list. Create a bucket list with kids that's more than a to-do list—it's a promise. From the comfort of your own home, begin this grand adventure that your kids will talk about for years to come. Stay tuned as we help you craft an unforgettable bucket list for kids that guarantees fun, learning, and a suitcase full of cherished memories.
Bucket List Ideas for Toddlers and Preschoolers
1. Whimsical Theme Parks
Begin your bucket list with tiny kids in mind. You can plan summer break to be filled with whimsical theme parks. The laughter and joy of a first carousel ride or the wide-eyed wonder at a parade make for the perfect start. Our personal favorites include Universal Studios in Osaka Japan or Legoland in Denmark.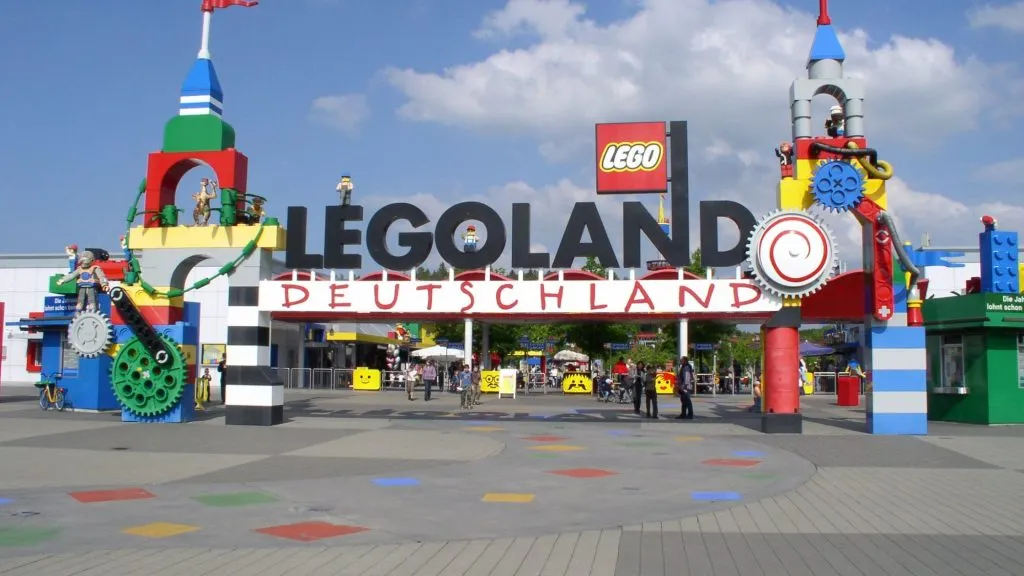 2. Interactive Aquariums and Zoos
Next up, dive into the underwater realms at interactive aquariums or get up close with wildlife at kid-friendly zoos. It's a great way to foster a love for animals. Try the Roar and Snore at the San Diego Zoo or the Family Sleepover at Two Oceans Aquarium in Capetown South Africa.
3. Enchanted Fairy-Tale Forests
For a dash of magic, add an enchanted fairy-tale forest to your bucket list with kids. It's where stories come to life and young imaginations run wild. Your little one will have loads of summer fun at Enchanted Adventure in Australia or Enchanted Forest in British Columbia.
4. Hands-On Science Centers
Fuel their curiosity with visits to hands-on science centers. Each exhibit is a fun way to ignite young minds and explore the wonders of science. Two of our favorite science museums are in the Pacific Northwest. If your summer vacation has a rainy day the Pacific Science Center or O.M.S.I. is the best way to spend the day.
5. Water Parks for Splish-Splash Fun
Don't forget to sprinkle in some water parks for those hot summer days. Slides, wave pools, and splash pads are a must-do for energetic toddlers and preschoolers.
6. Educational Farm Visits
For a quieter day, consider educational farm visits. It's a chance for little kids to learn about farm life and maybe even pet a few animals. Both the Berlin Zoological Garden and the Bronx Zoo have petting zoos at no extra cost.
7. Local Playground Circuit
Create a simple idea for bucket list with kids by touring the local playground circuit. It's a perfect opportunity for kids to play and make new friends.
8. Storytime for Kids
Add a touch of learning to your bucket list with kids by attending storytime read alouds. It's a delightful way to nurture a love for reading especially with young children. Bring the kids to hear stories in different languages at the Princeton library or read books from the time capsule of banned books at the Charlotte Museum of History.
9. Train Rides Through Scenic Landscapes
Cap off your list with scenic train rides. Whether it's a short day trip or a journey through storybook towns, it's a ride they'll always remember. Of course the Glacier Express through the Swiss alps is beyond epic, but a lesser known ride is through Sri Lanka. Take the train from Kandy to Ella and see different things like tea plantations, waterfalls, and remote villages.
Creating a Bucket List for Elementary Adventurers
1. Space Centers for Aspiring Astronauts
Start your bucket list with kids with a trip to a space center. It's the best place for an out-of-this-world experience that combines education with sheer amazement, perfect for your elementary kids. Both the The National Air and Space Museum in Washington D.C. and the Kennedy Space Center in Florida are the best in the United States for space learning.
2. Living History Museums
Next, step back in time at living history museums. Kids can witness the past in action, from blacksmithing to butter churning, making it a fun way to learn history. You'll have so much fun learning and spending the day at Plimoth Patuxet in Massachusetts or Colonial Williamsburg in Virginia.
3. Eco-Friendly Safari Adventures
List an eco-friendly safari adventure on your bucket list with kids. Observing animals in their natural habitats teaches respect for nature and conservation in an engaging way. Check out the top 5 Sustainable African Safari Parks to fill your summer months.
4. Dinosaur Parks and Fossil Hunts
Include a prehistoric journey to dinosaur parks or fossil hunts. It's a roaring good time and a great place for kids to learn about ancient creatures. Head to Penn Dixie Fossil Park & Nature Reserve or Jurassic Coast in the UK.
5. Science and Technology Workshops
Add science and technology workshops. These hands-on sessions are a perfect summer bucket list addition to spark innovation and problem-solving skills. There is always new fun ideas to experiment with at California Science Center in Los Angeles or Museum of Science and Industry in Chicago.
6. Cultural Festivals Around the World
Experience the vibrant colors and sounds of cultural festivals. It's one of a fun summer activities that opens young eyes to the world's diversity. It's so tempting to encourage you to attend a cherry blossom festival in Japan but honestly, the weather is miserable in March. We really enjoyed the large cherry blossom festival in Washington D.C. though. Our next bucket list with kids festival is the Harbin International Ice and Snow Festival in China, it looks out of this world.
7. Adventure Parks for Thrill Seekers
For a dose of adrenaline, pencil in adventure parks for your next family vacation. Zip lines and obstacle courses are great for active kids to burn energy and build confidence. These are great part of their childhood memories. Day time can be filled with the great outdoors while at night you roast marshmallows and enjoy a family game night under the stars.
8. Artistic Retreats for Young Creatives
Artist summer camp can inspire young minds. Workshops in pottery, painting, or theater performing their favorite songs. An performing and fine arts camp provides a creative outlet and a new set of skills and keeps them off video games for the summer. Many alumni from Young Actors' Theatre Camp have gone on to be Broadway stars and Long Lake Camp for the Arts even has a circus or magic element.
9. Culinary Classes for Mini Chefs
Culinary classes for budding chefs make for a tasty bucket list item. Cooking foreign cuisines introduces new cultures in a deliciously fun way. Try ninja cooking class in Osaka or Little Kitchen Academy in British Columbia.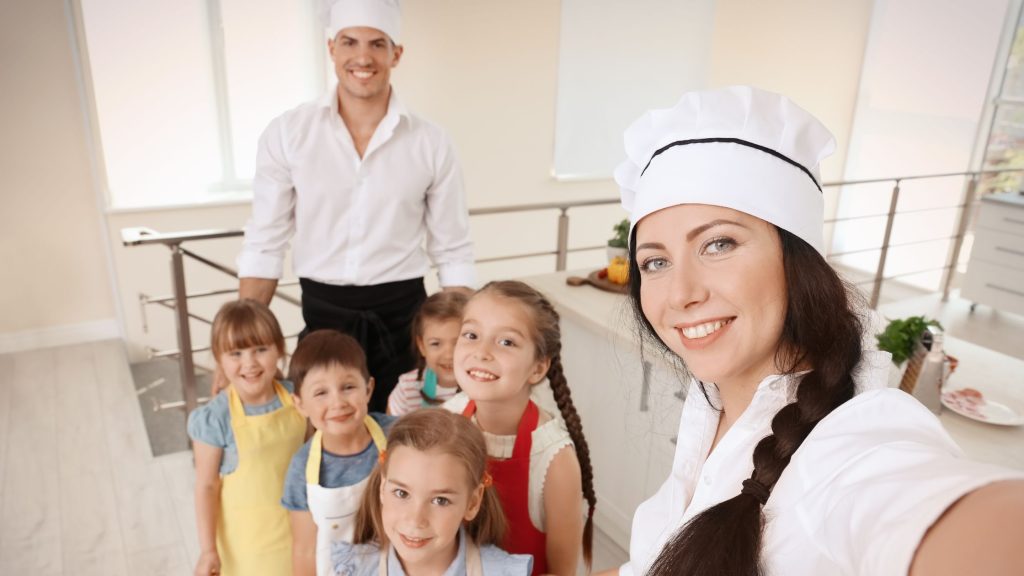 10. Treasure Hunt in Historic Cities
Finish with an urban treasure hunt. It's a great way for kids to learn navigation and observation while uncovering the mysteries of historic cities. I've never personally geocached but once in a while the events are so fun they end up on the news or go viral on social media. This seems like a great thing to do once your kid is tech savvy enough to handle your cell phone.
A Year of Kid-Centric Travel Destinations
Winter Wonders
Northern Lights Viewing
Top the winter section of your bucket list with the awe-inspiring Northern Lights. It's a celestial spectacle that's a must-see for kids. On our family bucket list with kids list is Sanaland in Lapland Finland which is both a Northern Lights viewing spot and a way to stay in touch with the magic of Christmas.
Snowy Mountain Lodge Retreat
Include a cozy lodge retreat where kids can experience the joy of snowshoeing, skiing, or just sipping hot cocoa by the fire. Bucket list for us in this category would be Davos Switzerland to sip cocoa and celebrity watch.
Spring Explorations
Butterfly Migrations
Spring into the season with a trip to witness the breathtaking butterfly migrations—a perfect blend of natural beauty and science.
Cherry Blossom Festivals
Add a visit to cherry blossom festivals. The blooming trees offer a picturesque backdrop for a whole family photos and a sign of spring's arrival. As I mentioned the weather in Japan is less than ideal, but if you can handle the humidity, then give it a shot. Otherwise we know that Washington D.C. puts on a great cherry blossom festival.
Summer Adventures
Great Barrier Reef Snorkeling
Make a splash with snorkeling in the Great Barrier Reef, where the underwater world comes alive for young marine biologists.
Firefly Viewing
I went my entire life without ever seeing a firefly or lighting bug depending on what you call them where you're from. As I talked about earlier, having kids inspires you to do the things you've never done. Finally, as an adult I found an amazing firefly sanctuary in Tsukiyono Firefly Village Japan.
Autumn Escapades
New England Apple Picking
Fall into fun with an apple-picking day trip in New England. It's a hands-on way for kids to learn about harvest and enjoy the fruits of their labor.
Pumpkin Patches
Conclude the fall season by eating elephant ears and caramel apples at the farm. Hop on a tractor, shuck some corn, and eat some roasted nuts while traipsing through hay and picking pumpkins.
Discovering Home Local Travel Bucket List
1. City Park Scavenger Hunts
Kickstart your local travel bucket list with a scavenger hunt in the city parks. It's a simple, fun way to discover hidden gems and learn about nature.
2. Historical Landmark Tours
Explore historical landmarks. Whether it's a famous building or a historical plaque, every town has a story that can fascinate curious young minds.
3. Local Art Walks
Stroll through local art walks. It's a free summer bucket list idea that supports local artists and encourages children to appreciate creativity.
4. Library Reading Challenges
Take part in library reading challenges. They are a great way to encourage reading and imagination, with the added bonus of cool rewards for young bookworms.
5. Neighborhood Nature Trails
Hit the neighborhood nature trails. It's a perfect way for kids to get exercise and learn about the flora and fauna right in their own backyard. Bonus points if you paint rocks and leave them along the way for others to find.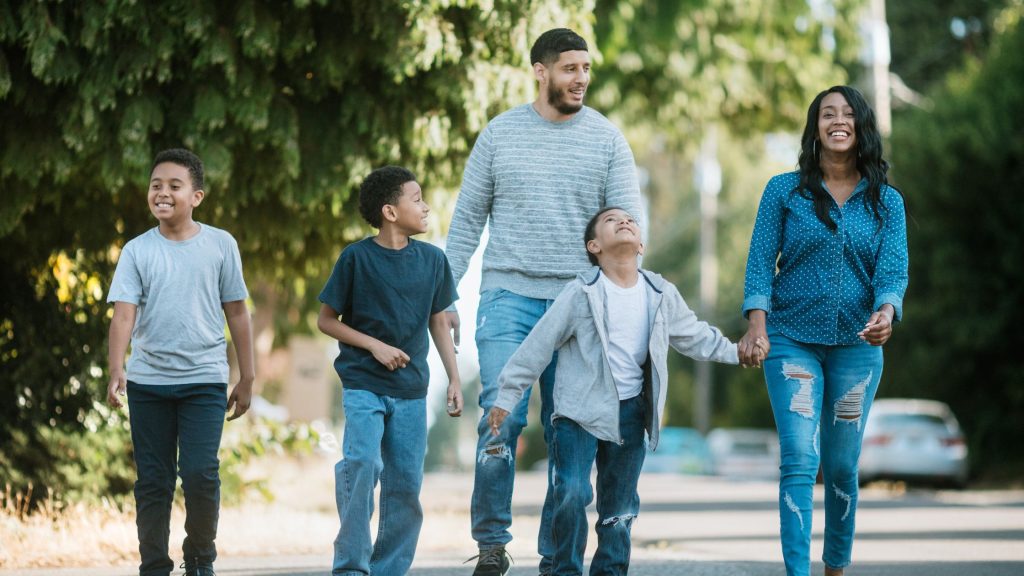 6. Farmers Market Adventures
Visit the farmers market. Kids can learn about local produce, try new foods, and even meet the farmers who grow their meals.
7. Volunteer Day with Local Charities
Volunteer together. A day of service is a valuable addition to any bucket list, teaching kids about kindness and community.
8. 'Be a Tourist' Day
Finally, have a 'be a tourist' day in your own city. Visit the top attractions and see your home through the eyes of a visitor, discovering new places and tons of fun activities.
Exploring National and State Parks
1. Junior Ranger Programs
Start with the Junior Ranger programs offered by many national parks. It's a fun way to learn about the environment and get kids excited about nature conservation.
2. Family-Friendly Hiking Trails
Include family-friendly hiking trails in your bucket list for all your family member. Trails of varying difficulties ensure that there's a path for every age and ability.
3. Campfire Storytelling Nights
Plan to attend campfire storytelling nights. These events combine the thrill of ghost stories with the cozy charm of s'mores and starry skies.
4. Wildlife Watching Excursions
Add wildlife watching excursions to your list. Safely observing animals in their habitat can be a thrilling and great experience as outdoor adventures for young animal lovers.
5. Guided Nature Walks
Guided nature walks by park rangers are educational and can be customized for young audiences, making them perfect for a family vacation bucket list.
6. Fossil Digs and Geological Treks
Consider fossil digs and geological treks for kids interested in earth science. It's a hands-on and better way to learn about geology and paleontology.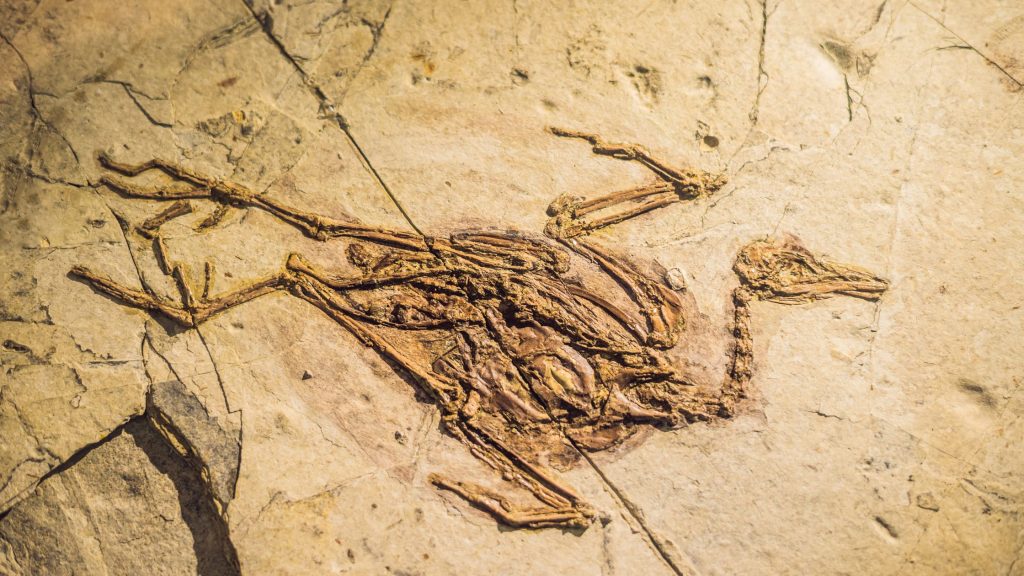 7. Park-Sponsored Outdoor Skills Workshops
Outdoor skills workshops can teach kids valuable survival skills like orienteering, fishing, and basic first aid in a fun and controlled environment. You may also include your other .favorite outdoor activities
8. Night Sky Programs
Lastly, add night sky programs to your list. Many state and national parks offer stargazing events, perfect for inspiring young astronomers.
Global Amusement Adventure List
1. Disney World and Disneyland Adventures
Set sail on a magical journey to Disney World or Disneyland. These iconic parks offer a mix of thrills and fairy-tale enchantment that every kid should experience.
2. Roller Coaster Expeditions
For thrill-seeking kids, roller coaster expeditions are a must. Parks across North America boast some of the world's most exhilarating rides.
3. Water Park Waves and Slides
Make a splash with water park adventures. Slides, lazy rivers, and wave pools are perfect for cooling down on hot summer days.
4. Interactive Theme Park Shows
Interactive theme park shows capture kids' imaginations. They combine entertainment with the chance to participate in the spectacle.
5. Educational Theme Park Attractions
Incorporate educational theme park attractions into your simple bucket list ideas. These rides and exhibits make learning about history and science a blast.
6. Amusement Park Seasonal Events
Seasonal events at amusement parks, like Halloween haunts or winter wonderlands, offer unique experiences and a chance to celebrate festivities in style.
7. Animal Encounter Experiences
Animal encounter experiences in theme parks can be both thrilling and educational, offering a safe way for kids to learn about wildlife.
8. Miniature Golf and Go-Kart Tracks
Add some competitive fun with miniature golf and go-kart tracks. These activities are great for a day of family-friendly rivalry and laughter.
9. Culinary Tours
For little foodies, culinary tours are a treat. Sampling foods from around the world can be a delicious adventure.
Journey's End is Just the Beginning
Crafting Lifelong Memories
As our journey through the ultimate kids' bucket list comes to a close, remember that each destination visited and every new experience is a precious memory etched into your child's heart. These aren't just trips, they're the chapters of their childhood stories.
The World Awaits
Whether it's the thrill of amusement parks or the awe of natural wonders, the world is a playground waiting for your kids to explore. Every item on your bucket list with kids is a step towards a new discovery, a new adventure, a new lesson learned.
Embark on the Next Adventure
So, what will you include in your child's fun summer bucket list ideas? Where will their curiosity take them next? The end of one adventure is simply the start of another. From the majestic Grand Canyon to the historic streets of Washington DC, from summer camps to road trips — your bucket list with kids is a passport to endless possibilities.
Creating Your Family Bucket List With Kids
When we have sat our kids down to create our family bucket lists it has been helpful to ask them to focus on 3-5 biggest hopes for the summer. After each family member settles on their bucket list priorities we find images online to represent that dream activity or destination.
All the images get pasted on a big poster board for us to visually see our summer bucket list everyday. Those photos get planned, booked, and turned into family memories as the summer progresses.