I cannot believe I am typing these words, but my baby brother has died.
There are no words to describe the emptiness that I feel.
At the beginning of my life, there were only three years twenty seven days before I had a brother, so I don't remember anything from before having a brother.
He and I had a rocky roller-coaster relationship which I won't get into here. All I will say is that I fought so hard to prevent this death from happening but it wasn't enough. I will never forgive myself for not fighting harder.
Our life can be flipped upside down in an instant. Last Tuesday, I booked flights for my parents, aunt and brother to visit me in Dominican Republic to celebrate my late grandmother's 100th birthday in August. It was my daughters' idea to celebrate great-grandma's milestone birthday.
Last Wednesday, I was feeling cute, so I asked my husband to snap some photos of me at our front door pretending to welcome my family to our house. I was writing a Facebook caption about how excited I was to see my family when my phone rang. It was my dad. I could tell immedietly that someone had died.
David Alan Ward took his last breath May 5th, 2021; he was 32 years old.
Too Busy to See Loved Ones
I'm not going to pretend I had the kind of life where I saw my family and friends as much as I wanted to. I lived 35 minutes away from my parents and 45 minutes from my best friend. We saw eachother sporadically and at major events. The reality for me was that my hustle lifestyle in the suburbs rarely left time to see family and friends.
One of the most common reasons people choose not to move abroad is because they will miss their friends or family. I definitely had that same concern prior to leaving and continued worrying about this as I created my life abroad.
Three weeks ago, I was in America getting my first covid-19 vaccination, so I did get to have a meal with my brother at our parents' house. I had planned to see him again this week when I came home for my second dose of the vaccination.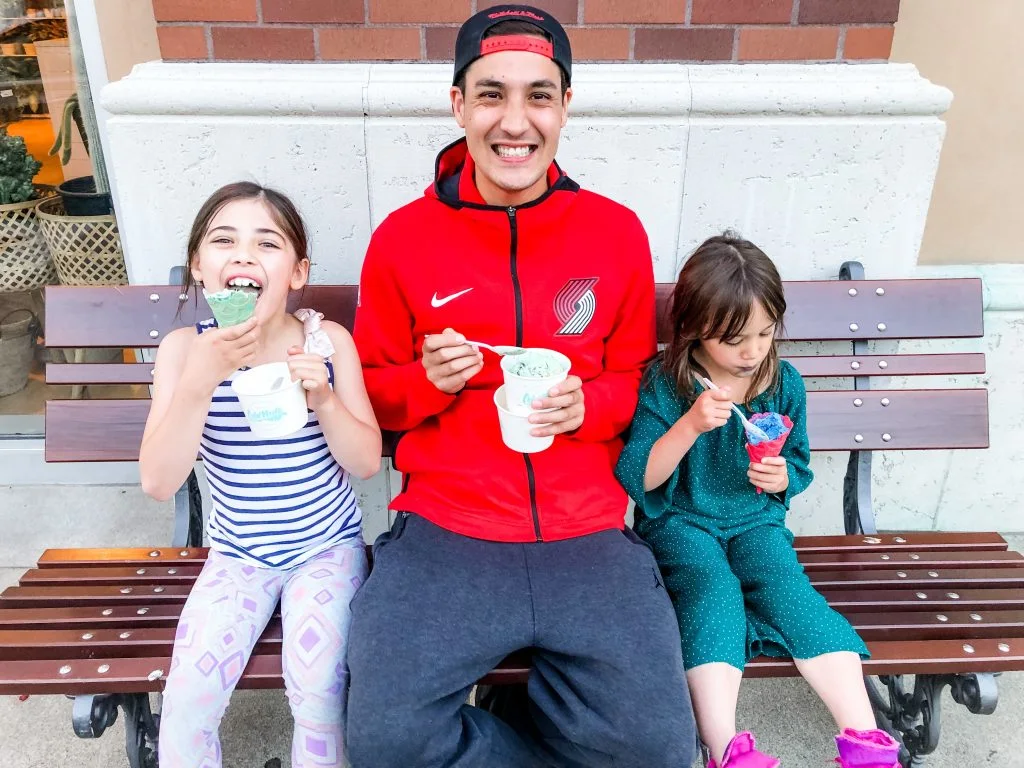 Focus on Connection
Near or far, all people really crave is connection. We created new traditions. For Christmas we organized gifts from every family member for my kids and did a Christmas morning present opening video call. On New Year's we FaceTimed my brother and parents to cheers our way into 2021.
Tell your loved ones what's happening in your life before they read it on social media. Stay present in their lives by knowing what's going on with them, offering support, and being a good listener.
Recognize that the person you left back in your hometown may feel abandoned. So, as excited as you are about your new life, it may take a while for them to get used to you being away.
Accept Your New Relationship
Some relationships are once-in-a-while, all-dolled-up meet ups that are totally Instagram worthy. Other relationships are bed head, pajamas, and Chinese takeout which are not photo worthy. Both are beautiful and everything in between is just as important in your heart.
Flying in and out of the country and catching a coffee or a meal, that's a new normal for me.
Get on a Plane and Go Home
When a tragedy happens, just get on a plane and jump into the arms of your family as fast as you can. Because of covid testing requirements, I couldn't leave the day I found out about my brother's passing. But the next day, I got tested first thing in the morning and was on the first plane out of the country after my test results were available.
I couldn't change anything by coming back to America, but the collective grief of a family is cathartic in some ways. You'll look around the airport and wonder if everyone can see your broken heart.
Death of Family While Abroad
Even after experiencing the worst possible loss while abroad, it still doesn't change my mind about living this nomad life. Life will never be the same. However, I know that if I were just still living in my suburban house with my basic life and this tragedy happened, my depression would be so much deeper.
After a while I will go back to my Caribbean paradise and not be reminded of all the places my brother and I used to go. I will get to numb the pain by creating new experiences. He was supposed to move to Japan with us as soon as our visa is approved. I will go discover Japan and wish every moment that he was there with me.