Big travel publications like National Geographic and Conde Nast have dominated the travel education space for decades. These days blog posts filled with great content are written by top travel bloggers. We've searched the internet for the best travel blogs that are filled with useful information and personal stories.
Finding travel influencers that jive with your ideal travel style will be easy using this favorite travel blogs guide. Our priority with this list was to find actively managed blogs that will continue to provide updated great resources for your next vacation.
Skip to:
Dive into a World of Adventure with the Best Travel Blogs
Have you ever felt the thrill of discovering hidden alleys during a sunset in Venice or experienced the rush of wind against your face while surfing in Costa Rica? Whether you're a seasoned traveler or just starting your journey, there's a vast world out there, full of adventures waiting just for you!
And guess what? You get to research these beautiful destinations through the unique perspective of a traveler just like you. If you're a poor traveler you'll find a travel writer giving you budget travel tips. A solo female traveler can find destination guides for virtually everywhere on the planet coming from an award-winning travel blogger.
From the bustling streets of New York City to serene landscapes in South America, the best travel blogs offer you a passport to worlds you've never imagined. Each blog is a treasure trove of real-life travel stories, practical advice, and stunning travel photos that will have you packing your bags in no time!
Stay tuned and keep scrolling, as we unravel the unique flavors each of these best travel blogs adds to your adventure platter!
Why Follow the Best Travel Blogs?
Many of google's top results are dedicated to people who make website views their full time job. The best travel blogs might, but aren't guaranteed, to show up in the first few pages of google.
Our guide includes new travel blogs and unique travel blogs, with the focus on being a helpful travel website above selling you on a junky affiliate product. You might not know this, but many of the BEST OF guides are written based on which hotel, restaurant, or activity was willing to sponsor that popular travel blog to visit for free.
Imagine planning your next trip. You save for months from your corporate job and finally have enough money to book your carefully planned vacation. The hotel you pick and dinner on your first night were both suggestions from a "best things" travel blog. Only they both suck. You were probably reading a guide that focused on profit as opposed to the type of advice you would give to a good friend.
Real-life Experiences, Not Just Facts
Travel blogs are more than just online travel diaries; they're a window into the genuine experiences of people who share your love of exploration. Unlike generic travel guides, these blogs take you on an intimate journey, allowing you to witness the beauty, chaos, and transformative power of travel through their eyes.
Whether it's overcoming challenges on road trips, indulging in the local culture of Southeast Asia, or navigating the dynamic lifestyle of being a digital nomad, these stories resonate on a personal level, often staying with you longer than a fleeting piece of travel advice.
Tips and Hacks from the Road
Who better to provide practical travel tips than the travelers themselves? From learning how to pack smartly to finding the best street food joints, travel bloggers furnish you with insights that come from being in the situation themselves. They're your best bet for up-to-date, practical advice that's been tried and tested, right from the horse's mouth. And honestly, who wouldn't prefer a friend's recommendation for the best places to visit over a generic list found somewhere online?
Inspiration to Step Out of Your Comfort Zone
Following the best travel blogs isn't just about the glamorous parts of travel. It's also about the courage to step out of your comfort zone and embrace different cultures and experiences. These bloggers show you the raw side of travel, encouraging you to take leaps, big or small. They challenge you to look beyond the typical 'touristy' spots, inspiring you with tales from offbeat paths and adventures in places like Central America or hidden gems in busy metropolises like New York City.
A Sense of Community and Belonging
Being an avid follower of these blogs means you're part of a larger community. You're not just a spectator; you're an active participant, engaging with stories, sharing your insights, and sometimes, forming lasting connections with fellow travel enthusiasts. This community becomes a space of learning, inspiration, and a reservoir of tried-and-true travel advice.
As we delve deeper into our list of the best travel blogs, remember, each one offers something unique, shaping your travel experiences in ways you'd never expect. So, buckle up! The journey through these blogs is nothing short of an adventure in itself, filled with tales of discovery, wonder, and the sheer joy of travel.
5 Tips for Finding the Best Travel Blogs
Embarking on an adventure is always exciting, but finding reliable sources to guide your journey can be a task. Not all travel blogs are created equal, and what works for one wanderer might not work for another.
The trick to getting the most out of these treasure troves of information? Knowing how to find the best travel blogs that resonate with your personal travel style and aspirations.
Here's how you can make these blogs your trusty companions in adventure, guiding you from the bustling streets of cities to the tranquil retreats in undiscovered corners of the world.
1. Seek Authenticity and Experience
In a sea of travel content, authenticity is your guiding star. The best travel blogs are those fueled by the genuine passion of the traveler. These bloggers share not just the glossy, postcard-perfect shots, but also the mishaps, the unexpected detours, and the candid moments that make travel what it truly is – an adventure.
In the travel writing space we are taught to niche down. Starting a lifestyle blog of travel experiences along with personal stories is frowned upon in the travel blogging space. But, as readers we connect best with blogs that share their whole story and not just a profit focused niche.
2. Practical Advice from First-hand Experience
Nothing beats tips and hacks learned through personal experience. The best travel blogs save you the effort of trial and error. They offer practical advice, whether you're trying to live out of a backpack, hunting for budget travel options, planning extensive road trips across the United States, or seeking solitude in the mountains of South America.
These bloggers have been there, done that, and they're ready to pass on their wisdom, so your journey is just a bit smoother. There are countless times that I've arrived in a country and remembered advice from a travel blog and thought to myself, "Oh that's what they meant."
3. Niche Travel Style
Are you a solo traveler seeking your next adventure or perhaps a vegan who wants to try every local delicacy? Whatever your niche, there's a travel blog for you. The beauty of the best travel blogs lies in their diversity.
From luxury travel to exploring under-the-radar locales, there's a voice for every traveler. Identifying with a blogger who shares your interests or inspires you to step out of your comfort zone can make all the difference in planning your next trip.
4. Consistency is Key
A great travel blog isn't just about the stories or the stunning travel photos; it's also about the commitment to sharing those experiences. Look for blogs that are routinely updated with fresh content, providing a continuous stream of inspiration for your next escapades.
Whether they're exploring new places or revisiting old favorites to provide updated insights, dedicated bloggers make sure their followers are in the loop. Active travel bloggers will give you key insight to current conditions which will make your potential trip go smoother.
5. Engage and Connect
The travel community is vibrant and interactive. Look for blogs where the writer engages with their readers through comments, social media, or even travel forums. It opens up avenues for you to ask questions, share your experiences, or get the latest scoop on potential travel destinations. Plus, following your favorite bloggers on platforms like an Instagram account can provide a real-time glimpse into their travels.
You might be surprised to know that any pretty good travel blog is looking for ways to help their readers. If you have questions about a destination or travel style they are writing about, ASK! They will be thrilled to provide content that is truly helpful to their long time supporters.
So, are you ready to find the travel companion that speaks to your wanderer's soul? Dive in as we unveil the best travel blogs that have been inspiring adventurers worldwide.
Best Travel Blogs Across Different Categories
Navigating the world of travel blogs can be akin to navigating a world map without borders – overwhelming, yet filled with infinite possibilities. To help guide you, we've curated a list of the best travel blogs across diverse categories. These blogs are not just about marking territories but about experiencing every hue, culture, challenge, and joy that comes with traveling.
Best Accessible Travel Blogs
Focusing on accessibility, these blogs are dedicated to ensuring travel is a universal privilege. They offer resources, tips, and inspiration for travelers with disabilities, proving the world is open for everyone to explore.
Loading…
Loading…
Loading…
Loading…
Loading…
Top Adventure Travel Blogs
For the thrill-seekers and adrenaline junkies, adventure travel blogs are your compass to heart-racing exploits. They pack in exhilarating experiences, from skydiving in New Zealand to scuba diving in the Great Barrier Reef, ensuring your bucket list never ends. These bloggers' daring escapades and practical advice are all the motivation you need to leap into your wild side.
Loading…
Loading…
Loading…
Loading…
Loading…
Loading…
Best Solo Female Travel Blogs
Empowering, fearless, and insightful, these blogs are a treasure trove for women striking out on their own. Blogs like "The Blonde Abroad" feature destinations that are not only stunning but also safe, enriching, and welcoming to female solo travelers. Their tips, personal narratives, and vibrant travel photos are invaluable for women ready to embrace adventure.
Loading…
Loading…
Loading…
Loading…
Loading…
Loading…
Loading…
Loading…
Loading…
Loading…
Eco-Conscious and Sustainable Travel Blogs
In a world grappling with environmental concerns, these travel blogs are a breath of fresh air. Advocating for sustainable tourism, they spotlight eco-friendly accommodations, green travel tips, and conservation efforts, inspiring travelers to tread lightly and make eco-conscious choices. Their journeys respect our planet, ensuring there's a beautiful world left to explore.
Loading…
Loading…
Loading…
Loading…
Loading…
Best Digital Nomad Blogs
Blending work and wanderlust, these blogs cater to the lifestyle of the digital nomad. They offer insights into remote work, co-living spaces, connectivity, and balancing job responsibilities with the love of travel. If you're aspiring to break free from the 9-5 routine and traverse the globe, these nomadic tales pave the way.
Loading…
Loading…
Loading…
Loading…
Loading…
Loading…
Loading…
Loading…
Loading…
Loading…
Unmissable Luxury Travel Blogs
If opulence and comfort are your travel mantras, luxury travel blogs are your go-to. Featuring exquisite getaways, exclusive experiences, and lavish retreats, they redefine travel in style. These blogs help you indulge in the finer things in life, from private island bookings to bespoke cultural experiences.
Loading…
Loading…
Loading…
Loading…
Loading…
Best Travel Blogs for Mental Health
Finding the right place on the planet where you can breathe deeper is a testament to the transformative power of travel for mental well-being. These bloggers offer not just escape but reflection, resilience, and healing, taking you on journeys that nourish the soul and mend the heart through personal travel stories.
Loading…
Loading…
Loading…
Loading…
Loading…
Inclusive LGBTQ+ Travel Blogs
Travel knows no boundaries, and these LGBTQ+ travel blogs stand testament to that spirit. They emphasize safe spaces, LGBTQ+ friendly destinations, pride events, and inclusive travel experiences around the globe. These narratives are bold, colorful, and vital for planning joy-filled and discrimination-free journeys.
Loading…
Loading…
Loading…
Loading…
Loading…
Best Budget Travel Blogs
Just because you have no money does not mean you don't dream of traveling. Find out how to make your dollar stretch as far as your dreams. Budget travelers use every hack and resource at their disposal to see the world and teach you how to do the same.
Loading…
Loading…
Loading…
Loading…
Loading…
Travel Blogs That Take You Off the Beaten Path
Escape the tourist traps with blogs dedicated to hidden gems and uncharted territories. These bloggers venture beyond the typical hotspots, uncovering the world's best-kept secrets. They're the key to immersive travel experiences, connecting you with local cultures, undiscovered beaches, and rustic hideaways.
Loading…
Loading…
Loading…
Loading…
Loading…
Loading…
Best Foodie Focused Travel Blogs
Trying local cuisine is a great example of experiencing a place like a local instead of like a tourist. However, dietary restrictions or food allergies can make eating in foreign countries a bit tricky. Find out how these foodie travelers accommodate their food needs or preferences within local cuisines.
Loading…
Loading…
Loading…
Loading…
Loading…
Loading…
Best-Selling Author Mega Travel Blogs
After dipping their toes into writing travel content on a blog, the most successful blogs turn into full-time businesses. There are many bloggers who have used their expertise to write a travel book, some of which have ended up on the New York Times best sellers list. Find out what the most influential voices in the travel industry have to say.
Loading…
Loading…
Loading…
Loading…
Loading…
Loading…
Loading…
Supporting and Engaging with Travel Bloggers
In the sprawling digital landscape of travel content, behind every great travel blog is a storyteller who pours their heart into sharing unique experiences and practical advice.
But did you know your engagement can fuel their journey?
Here's how supporting your favorite travel bloggers doesn't just return the love but also enhances your own travel experiences.
1. Visit, Comment, and Share
The easiest way to support travel bloggers? Engage with their blog content! Whether you're wanderlusting from your desk or planning your next escape, delve into those captivating travel stories and leave your footprint with comments. Commenting on their blog might seem so old school, but it's a nod to Google that their content is relevant and engaging.
Sharing their blog posts on your social media isn't just a nod to their hard work; it's a way to keep your fellow travel enthusiasts in the loop. You don't have to limit your sharing to Facebook and Instagram which have traditionally been travel influencer breading grounds. Use that Pinterest link at the bottom of their post or make a TikTok encouraging people to visit a post that resonated with you.
2. Give Them Your E-Mail
Want to be the first to know about hidden gems and travel hacks? Subscribe to newsletters from the best travel blogs. It's more than just a regular email; it's your ticket to exclusive content, tips that haven't hit the blog yet, and personal anecdotes from your favorite digital nomads.
Plus, your subscription supports their online presence, helping them grow. Sometimes traffic consistency from Google and Pinterest makes growing a blog seem impossible. If a blogger has your email it helps them stay engaged with likely fans even when outside traffic dips.
3. Use Affiliate Links
Here's a supportive move that doesn't cost you a penny: use bloggers' affiliate links for your travel bookings. This is one of the best ways to support your favorite blogger, because it puts cash directly in their pocket.
Large companies pay your favorite travel blogger from their marketing budget. Be it for accommodations, travel gear, or insurance, these links don't increase your expenses. But, they play a huge part in funding the free travel advice and thrilling stories you enjoy.
4. Engage on Social Media
Putting themselves out there on social media is nerve racking. It's always awkward waiting to see if people are going to resonate with the content they create. Before they hit post their brain is swirling with all the way that people could rip them apart or criticize their content.
Beyond just double-tapping on Instagram or hitting like on Facebook, share their profiles, and engage with their posts. Ask questions, suggest places, or share your experiences. Your active participation boosts their work and could lead to insightful discussions that enhance your own travel plans!
5. Patreon and Other Support Platforms
Some of the best travel bloggers set up shop on platforms like Patreon, offering a chance for dedicated followers to support them financially. Even the smallest contribution can aid in creating more of the content you love, granting you access to behind-the-scenes, special travel guides, or even a personalized thank you note!
6. Share Your Positive Experiences
Did a travel tip work wonderfully for you? Or perhaps a destination guide became your travel bible? Let them know! Sharing back positive outcomes or stories where their advice came in handy is incredibly rewarding for bloggers. It's proof that their hard work resonates and helps real travelers on their journeys.
Online personalities are always sharing content in order to get feedback from someone somewhere in the world. You could be that person who shows them that they aren't just speaking to the wind.
Supporting your favorite travel bloggers is a cycle of inspiration and appreciation. It's what keeps the travel blogging community thriving. You can ensure these digital storytellers continue to sprinkle our lives with new explorations, candid advice, and the travel bug we all cherish. So, next time you find a piece that inspires you, take a moment to engage—you'll make a world of difference!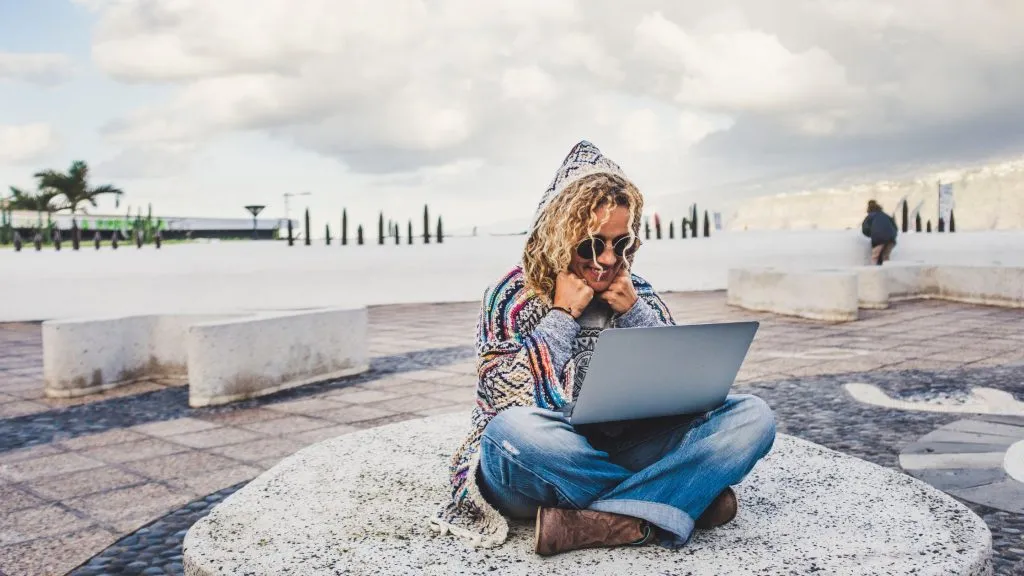 Embarking on Endless Journeys
As we navigate the corners of this comprehensive guide, one truth stands clear: the best travel blogs are more than just digital diaries or destination lists. They're treasure troves of genuine experiences, heartfelt advice, and vivid narratives that teleport us across the globe. Whether through the lens of a solo adventurer, a luxury connoisseur, or an eco-conscious explorer, these blogs stitch the world a bit closer, one story at a time.
Your Passport to Authentic Experiences
These handpicked travel blogs, steeped in diversity and authenticity, are your passports to living the adventures you read about. They remind us that travel is not just about stepping into new geographies but also about embracing different cultures, challenging our comfort zones, and forming a global community bound by wanderlust.
The Ripple Effect of Your Engagement
Remember, your journey with these travel bloggers doesn't end with bookmarking their advice or following their itineraries. By engaging with their content, sharing their stories, and even utilizing their affiliate links, you're fueling their ability to unearth more hidden gems, practical tips, and transformative experiences for you. It's a cycle of support that enhances the entire travel community.
Beyond the Horizon: What's Next in Travel Blogging?
As the travel industry evolves, so too will travel blogs. What awaits us? Perhaps more immersive experiences, off-the-beaten-path destinations, or virtual reality explorations. The canvas is wide, and the potential is limitless. Keeping abreast of emerging trends through these top travel blogs ensures you're always at the forefront of the next big thing in travel.
Your Adventure Awaits
So, whether you're a seasoned globetrotter, planning your first international escape, or simply dreaming from the comfort of your home, let these best travel blogs be your compass. Set sail on your journey, draw inspiration, learn from the experiences of others, and don't forget to share your own. The world is vast, beautiful, and full of surprises, and your next adventure is but a blog post away.
To all the nomadic souls and those writing their first travel bucket lists, this is more than a conclusion. It's an invitation to explore, to discover, and to live the narratives penned by travelers worldwide. Your ticket is booked, your destinations await, and the best travel blogs are your ever-inspiring guides. Happy travels!
Join the Global Community of Wanderlust
As our journey through the labyrinth of the world's best travel blogs concludes, your personal adventure burgeons, teeming with possibilities. But, dear reader, a vital part of this expedition is not just the absorption of tales and tips but also active participation in this ever-expanding community of globetrotters. So, what next?
We're All Ears: Share Your Travel Chronicles!
Have you recently followed the trail set by one of these best travel blogs and ventured into the unknown, tasted the exotic, or embraced a new culture? We're anchored on the edge of our seats, eager to hear your travel stories!
Dive into our comments section below, spill the beans on your escapades, the diamonds in the rough you discovered, or the new friends you made from different cultures. Your insights are the loose threads eager wanderers are waiting to pull and unravel their next journey.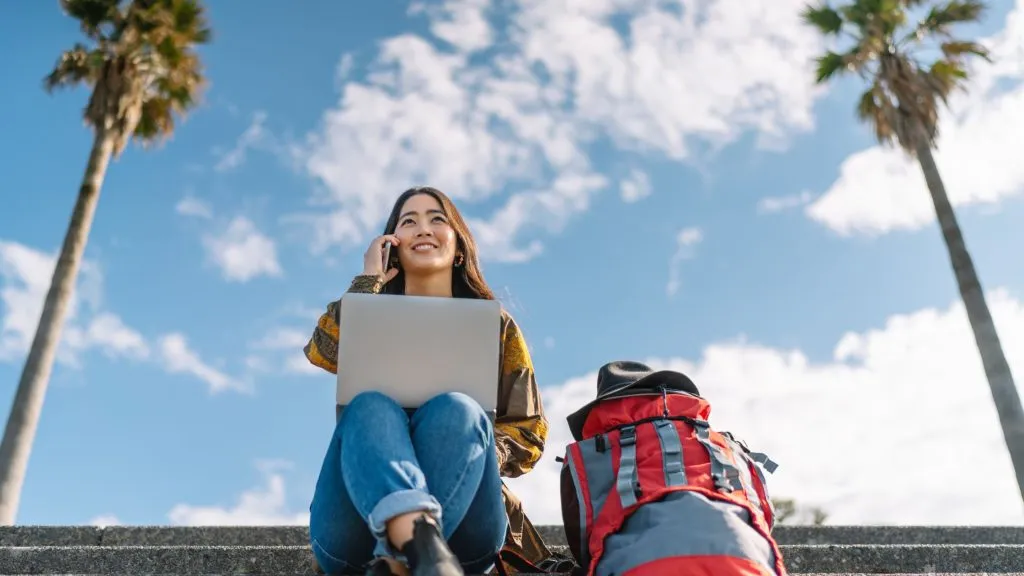 Caught the Travel Bug? Spread It Around!
If this blog has fueled your wanderlust, chances are it will ignite someone else's! Share this treasure trove of travel inspiration with your friends, family, or social media circles. Whether they're seasoned explorers, planning their next trip, or seeking a nudge to step out of their comfort zone, your share could be the passport to their greatest adventure.
What Do You Want to See Next?
The realm of travel is as vast as the world itself, and we're on a constant trek to bring you content that resonates and inspires. Are there specific travel topics, regions, tips, or stories you're itching to explore? Cast your suggestions into our digital suggestion box, and let's chart new territories together!
Embarking on journeys, whether through bustling city streets, under serene tropical canopies, or across the comforting quiet of deserts, isn't just about the miles traversed. It's about the stories gathered, the connections forged, and the horizons broadened. So, keep the cycle of adventure spinning—read, explore, share, and contribute. Our global traveler's circle awaits your voice, turning solitary footprints into a communal path of world-wide exploration.
FAQs: Best Travel Blogs