If you're going to visit a traditional hammam, you may as well visit the best Turkish bath house in Istanbul. The Turkish bath house also known as a hammam has been an integral part of the Turkish culture for centuries. Architects designed hammams as a place to cleanse themselves, relax, and socialize.
Turkish bath houses are still widely popular in Turkey. They very commonly visited by both locals and tourists across the region.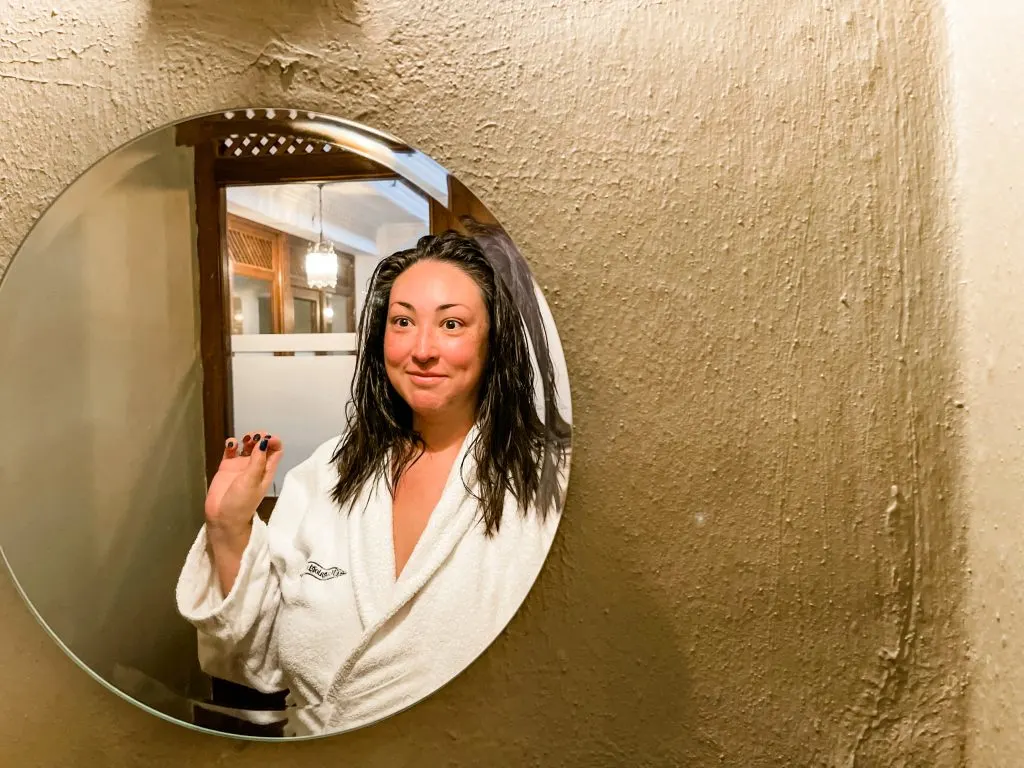 History of Turkish Bath Houses
The tradition of hammams dates back to the Ottoman Empire, which ruled over a vast area that included modern-day Turkey. Included in the Ottoman Empire was much of southeastern Europe, western Asia, and even northern Africa. The Ottoman culture considered bathhouses an essential part and would locate them near important sites such as mosques and markets.
Design features of the hammams were based on ancient Roman and Greek bathhouses. But, there are several unique features that make hammams unique. For example, hammams have separate areas for men and women. Pouring water over hot stones creates the steam that traditionally heats them.
Importance of Turkish Hammam
Continuing the culture of Turkish bathhouses is a point of pride. People see them as a way to promote health and wellness, as well as relaxation and socialization. I highly encourage anyone visiting Turkey to visit the best Turkish bath house in Istanbul.
Hammams are also an important tourist attraction which bring in revenue and create jobs. Many companies promoting Turkish travel itineraries include a stop at a Turkish bath.
Steam from the hammam helps open up pores and promotes sweating, which can help to detoxify the body. Taking part in the hammam bathing ritual improves circulation, relives stress, and can help clear up minor respiratory problems.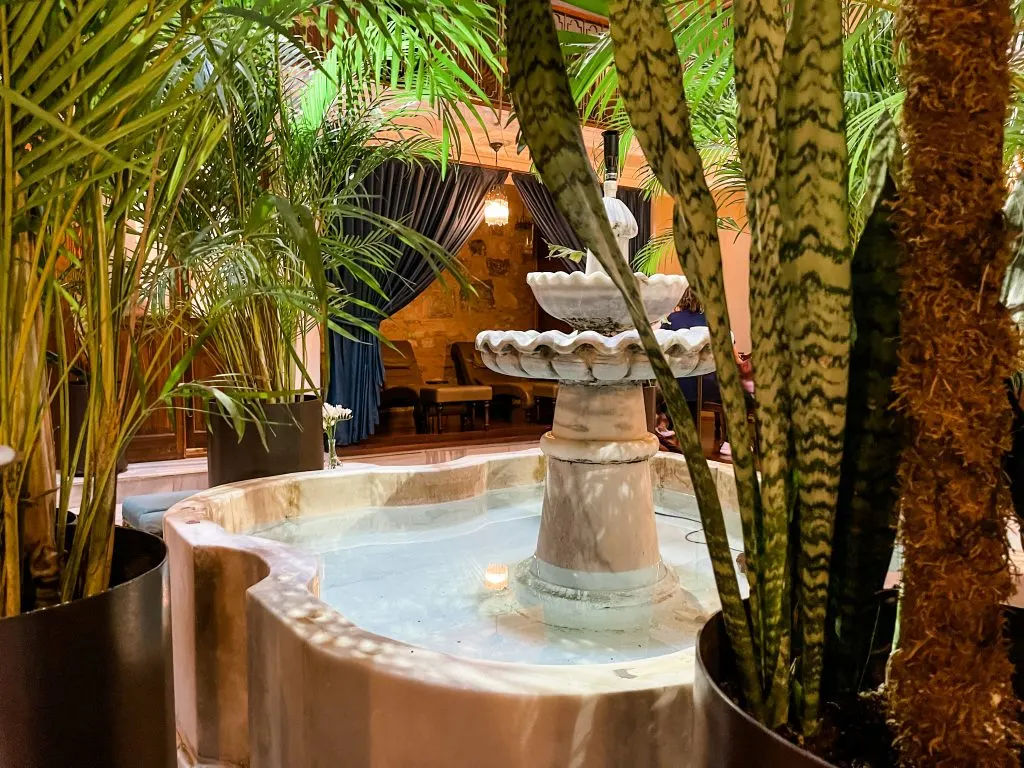 Why Visit a Turkish Hamam?
Relaxation
Turkish baths are designed to provide a relaxing and rejuvenating experience. Top tier Turkish hamami will offer an end to end experience that allows you to let your guide take care of you from start to finish.
Cultural Experience
Visiting a Turkish hamami is a unique tradition that allows you to immerse yourself in Ottoman custom. If you choose to visit a historic hamami such as the best Turkish bath house in Istanbul, you will literally be walking into history.
Health Benefits
Sitting in the marble steam rooms helps open up pores and promote sweating which aides in detoxifying your body. The massage and warmth improve circulation, relieve stress, and help with minor respiratory problems.
Socialization
Women who historically were confined to their homes found great pleasure in visiting Turkish baths. These days women and men can continue social connections outside the office or for bonding. Special bridal packages are available at some hammams.
Best Turkish Bath House in Istanbul
The only Turkish bath house listed in 1,000 Places to Visit Before You Die is Cagaoglu Hammam. Bath attendants have bathed numerous famous visitors such as Cameron Diaz, John Travolta, Oprah, Chevy Chase, and Harrison Ford.
Cagaoglu Hammam is one of the few surviving hammams from the Ottoman era. The architecture of Cagaoglu Hammam features stunning marble work, intricate carvings, and amazing tile work.
Visiting Cagaoglu Hammam is a memorable experience for anyone in Istanbul. Along with a traditional Turkish bath experience you can enjoy the steam room, hot and cold pools, plus massage services.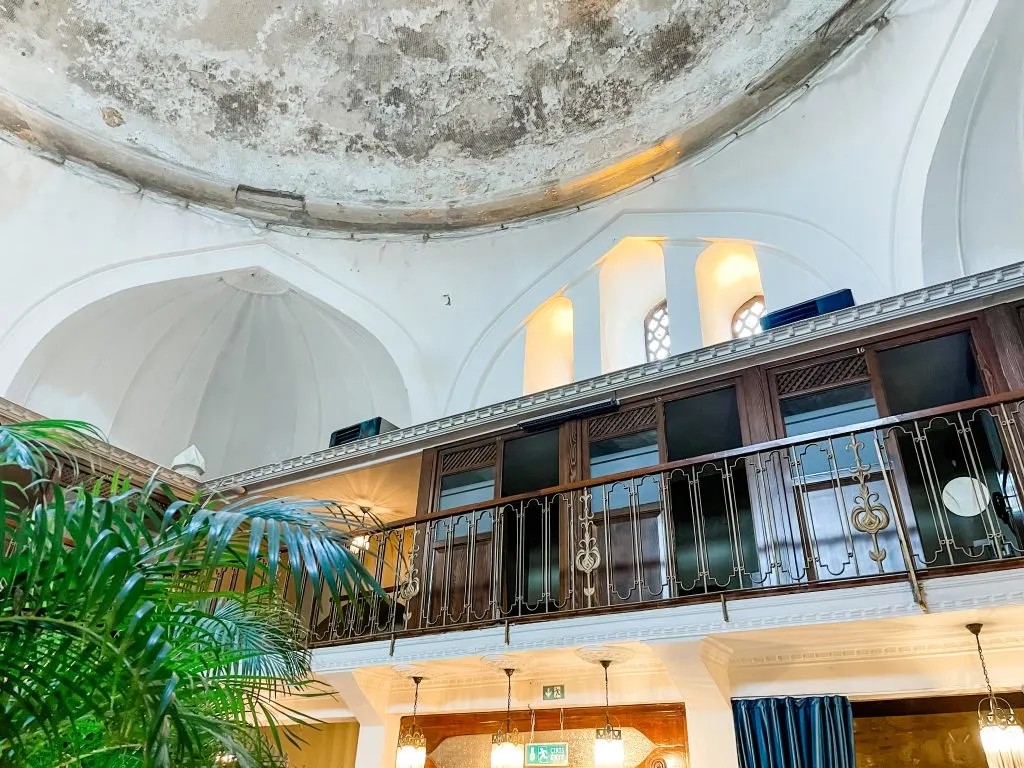 Step by Step Cagaoglu Hammam Experience
If you have never visited a Turkish bath there might be some nervousness surrounding the process. Here is every detail of my visit to Cagaoglu Hammam in February of 2023.
Choosing a Service
Read through the six core services offered at the Cagaoglu Hammam.
Istanbul Dream is 45 minutes for 60€
Tip and Toe is 60 minutes for 80€
Cagaoglu Hamam is 80 minutes for 100€
Ottoman Luxury Service is 105 minutes for 160€
Sultan Mahmud the First is 120 minutes for 200€
Elixir Of Cagaoglu Hammam is 135 minutes for 300€
*prices valid as of March 5, 2023
In addition to the core service you are able to add on additional services such as massages, masks, manicures, pedicures, or waxing.
At my appointment I opted for the Ottoman Luxury Service since a full-body massage felt deserved after a week a traveling with my children.
Booking the Appointment
In my past experience booking appointments on vacation the fact that I didn't have a local phone number or speak the language was a barrier. Booking an appointment at Cagaoglu Hammam was pleasantly easy for me.
Simply visit: Cagaoglu Hammam Reservation Request
Fill out the form by selecting your desired service and preferred date and time. Within a couple hours I received an email confirming they could see me within thirty minutes of my requested time. I confirmed their suggested time and promptly received an email asking for half the cost of the appointment as a deposit.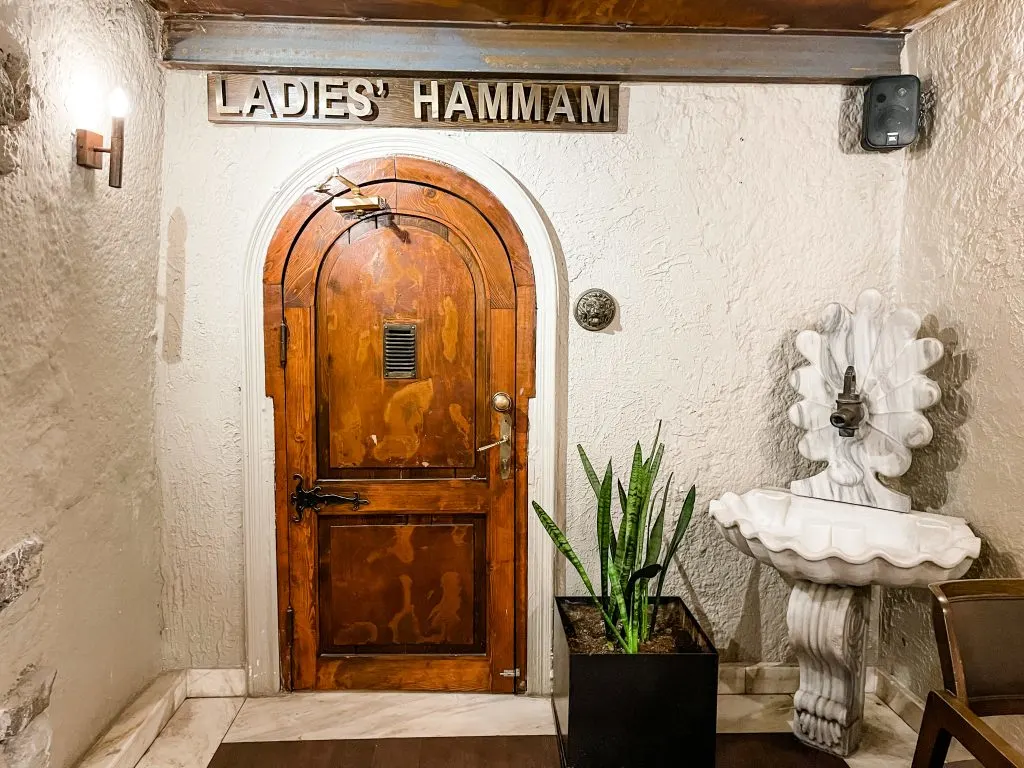 How to Get There
Using Uber in Istanbul is convenient and cheap. It was my preference to spring for the UberBlack service after numerous UberX cars smelling strongly of cigarette smoke.
There are a lot of one way streets and gridlocked traffic in Istanbul. I highly suggest leaving much earlier than you expect and be willing to hop out early to walk if traffic is at a standstill.
Arriving to Cagaoglu Hammam
Upon arrival you will see a wall showcasing dozens of famous visitors. As you check in the receptionist will offer last minute add on services, which prompted me to add on a mask.
Your second and final payment is due upon check-in and credit card is acceptable. Envelopes are used to put cash tips to your individual service providers at a later stage.
At this time, staff members escort men and women to their separate side of the hammam. The person checking me in was a male which meant he had to ring a doorbell at the door for the woman's entrance. A woman arrived to answer the door and I proceeded to follow her to the bath area.
Cagaoglu Hammam Experience
*based on booking the Ottoman Luxury Service
The bath experience is not done in the nude. Staff members escort you to a private changing room where they provide disposable panties, a long scarf-like wrap, and sandals. The hammam provides a full-size bathrobe to wear over the tiny bits of clothing during the actual bath.
Hot Rest Room 15 Minutes
Your guide takes you from your changing room to the beautiful marble bath room that you see depicted in Turkish hammam photos. On the outside perimeter of the room are marble alcoves with benches and skylights. Your guide will tell you to spend some time relaxing in this steam room.
As I laid down on the bench and stared up at the skylights I pondered the women who had visited this historic hammam before me. There are things growing on the ceiling and water droplets dripping from the steam. It all feels very rustic and magical.
Rubbing with Kese 10 Minutes
The guide led me to the traditional marble platform after my pores opened, then used a gritty glove for exfoliation. They instructed me to lay on my stomach first and then on my back.
This main marble treatment room is large, beautiful, and hot. I highly suggest using this silent time to manifest your ideal life. Imagine walking out of Cagaoglu Hammam with the life of your daydreams waiting for you outside.
Bubble Bath 35 Minutes
Your guide uses bubbles and rubs your body, and rinses you off by pouring bowls of water from the faucet near the wall. Then back to the marble platform for more bubbles and massage before again going over to the wall for a rinse.
The whole process is very orchestrated. Your guide will move the wrap as she sees fit and hold your hand as you move positions on the slippery marble. Take every step slowly and look to your guide if you are feeling confused.
I'm not so sure my assigned helper spoke English since the only words she said to me were, "lady" and "thank you," but her communication of actions based on her behavior was perfectly fine.
I had read about cold water being relentlessly splashed on you during the Turkish bath experience and I'm happy to say that was not the case at Cagaoglu Hammam. The room itself is so warm that although there was some cold splashes, it wasn't uncomfortable or relentless like blogs I had read.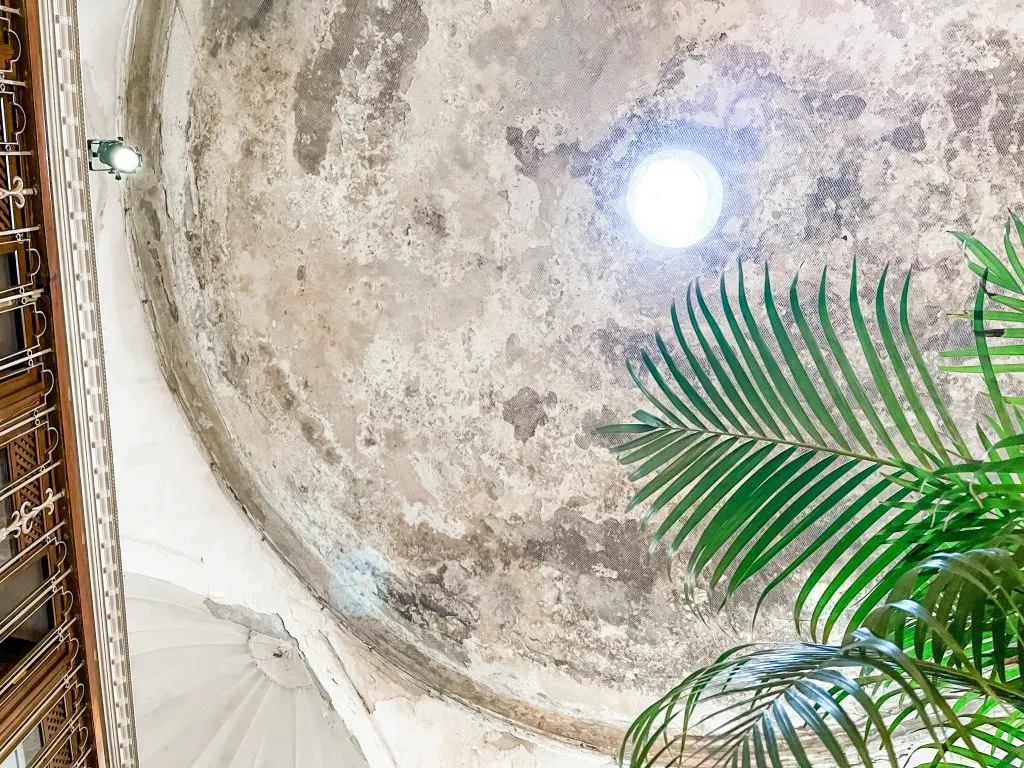 Treat Break
Staff members guide you back to the atrium room after spending time in the marble steam area. They offer nuts, Turkish delight, and apricots for you to snack on. To drink they served Turkish tea and another very sweet drink that I believe they call sherbet.
After cooling down my core temperature by a few degrees I was ready for my next step.
Aromatherapy Massage 45 Minutes
Around the outside of the atrium room are individual treatment rooms. A different person came and brought me to a room with a massage table. She proceeded to give me a full-body massage with oil.
It was at this point in the treatment that the power proceeded to go out about four or five times. I realized the previous room may not have had any electrical lights due to all the skylights. So this power disruption could very well be an all day occurrence. The power blips didn't disrupt the excellent experience in any way, I'm just including that tidbit as an FYI.
Get Dressed
I may or may not have fallen asleep during my massage, but eventually it came to an end and my masseuse lead me back to the locked individual changing room I had left my belongings in earlier. They indicated that I should get dressed in my original clothes.
I noticed envelopes in this room with instructions to leave tips in cash and give them to the receptionist upon exiting. The envelopes asked for the treatment providers names, which I did not know. I only had a big bill and I had two different service providers, so I put the one bill in the envelope and put it back in my purse.
After taking the cute pic you see at the top of this blog, I proceeded to get dressed. I felt so relaxed and motivated to live my best life as I exited the hammam.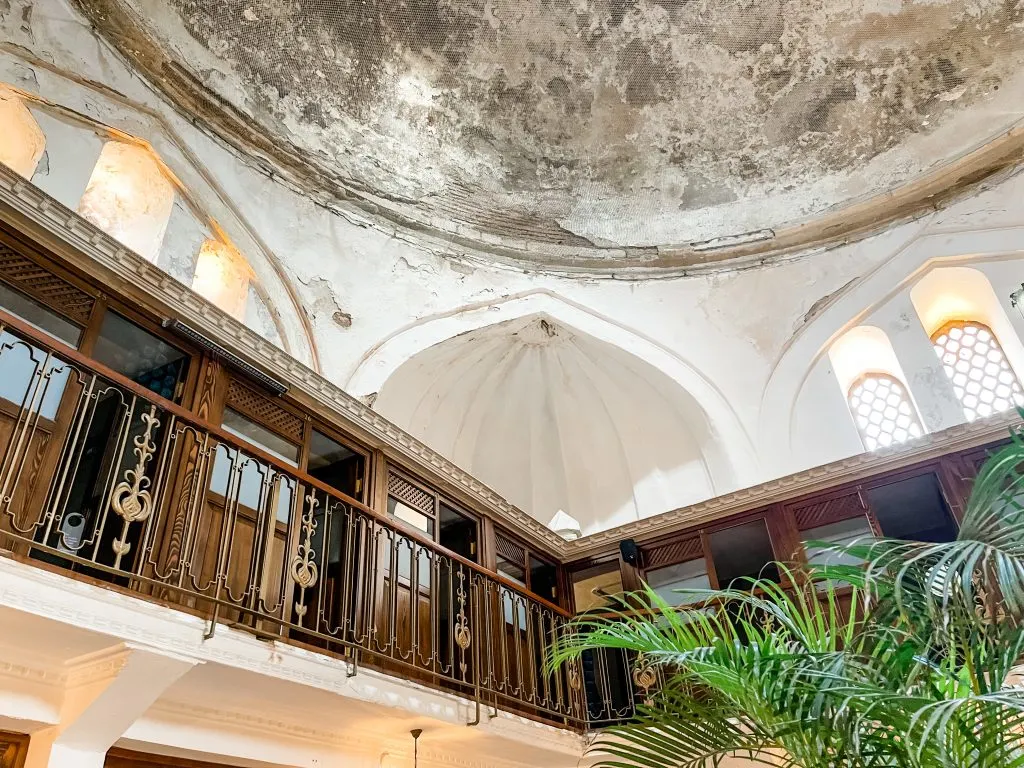 More Treats
Upon opening my changing room door, a staff member showed me to a table in the center with more treats. They offered me apple slices, strawberries, kiwi, and pear slices. I was given a bottle of water to drink.
During this time I looked around soaking in the ambiance of this experience. I almost chose not to do a Turkish bath because it meant separating for part of the day from my husband and kids. At this moment I am very grateful that I made the choice to indulge in this memorable experience.
Parting Ways
Whenever you finish up your snack you can decide it is time to leave. I looked over to my guide and gave a glance to the exit indicating I was ready to go. She came right over and brought me a gift bag.
The bag included soap, a scrubbing cloth, and lotion nicely presented in a mesh bag. I wasn't expecting a parting gift, but it was a very nice touch that felt like the cherry on top of a wonderful day.
Leaving Cagaoglu Hammam
Leaving the ladies hammam takes you up a set of stairs and past a restaurant. The receptionist earlier had told me they are hoping for a Michelin star this year. If I were to eat there it definitely seems better to eat after instead of before the Turkish bath experience.
I brought the envelope with cash inside to the receptionist. The receptionist spoke perfect English and looked up my two different providers names. He wrote their names on the envelop and thanked me for visiting.
They asked me if I had transportation home, to which I indicated it was taken care of. And then the best Turkish bath experience came to an end. I walked back up the stairs and hit Request for an UberBlack back to the hotel. Because of the one way streets, you should take a left after exiting the hammam to get to the nearest street your Uber can access easily.